Deprecated: Function get_magic_quotes_gpc() is deprecated in /data/web/1/000/055/954/226356/htdocs/wp-includes/formatting.php on line 2443

Enno Pötschke
is an independent, Berlin-based graphic designer for digital and print. He develops visual identities, publications, books, websites and other materials for cultural and commercial clients. It is his strong belief that a close dialogue with his clients and partners leads to unique and unexpected outcomes.
Deprecated
: Function get_magic_quotes_gpc() is deprecated in
/data/web/1/000/055/954/226356/htdocs/wp-includes/formatting.php
on line
2443
In 2015 and 2016, Enno worked for Studio Manuel Raeder and publishing house BOM DIA BOA TARDE BOA NOITE. During this time, he developed and designed artists' books and editions for Pedro Barateiro, Karl Holmqvist, Leonor Antunes, Victor Man and Henning Bohl, among others. In addition, he co-created the visual identity of Galerie Neu, Berlin, and co-designed the website of Mendes Wood DM, São Paulo. Enno studied visual communication at Bauhaus-University Weimar and Ecole cantonale d'art de Lausanne. In the summer semester of 2016, together with designer Anna Teuber, he led a class at Bauhaus-University Weimar called Der Blumenstrauß. The two also developed the identity and website for the Los Angels based studio California Carts. Currently, Enno is drawing a serif typeface together with artists Nuno Luz and Michael Stevenson. Furthermore he is working on a catalogue about the sculptural work of artist Jose Dávila, together with graphic designer Santiago da Silva.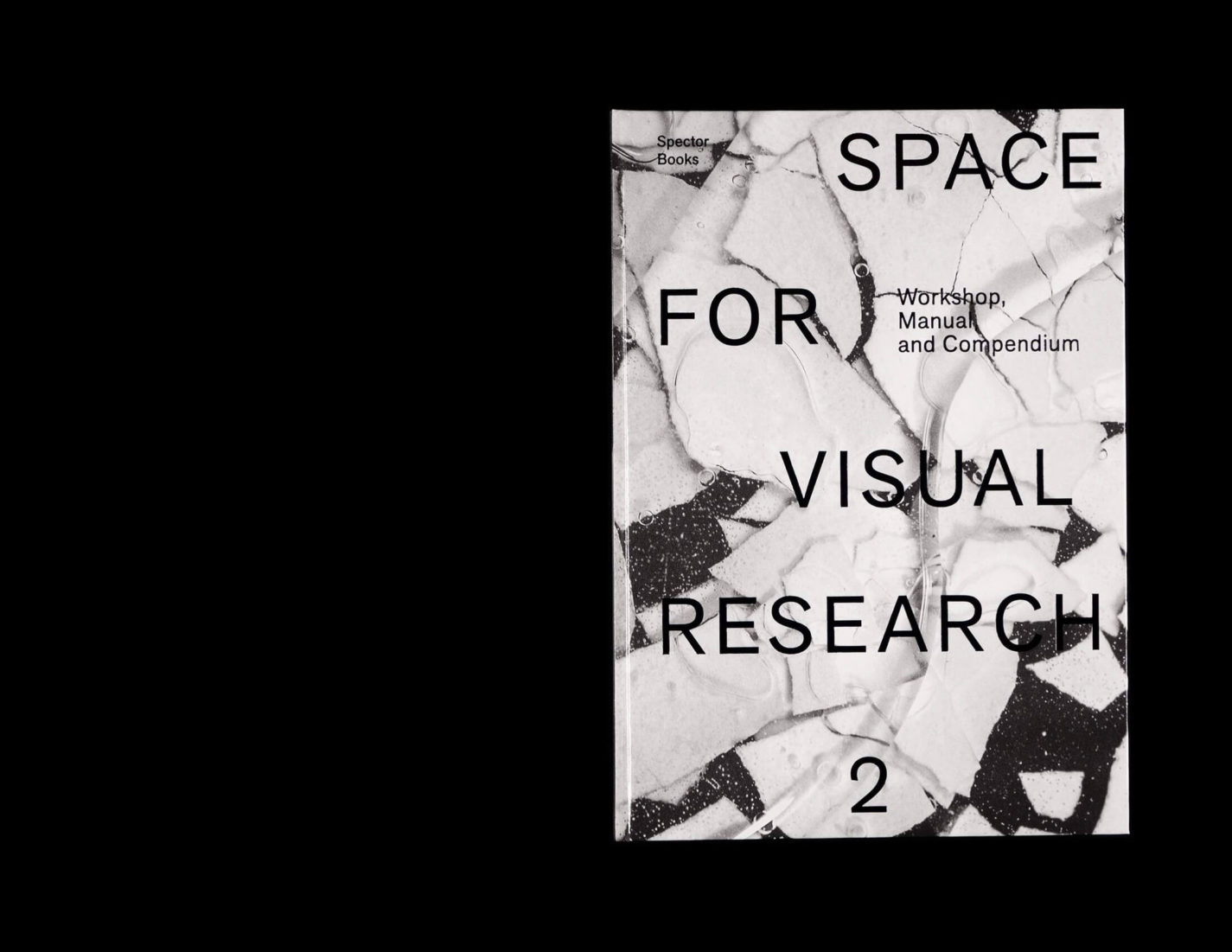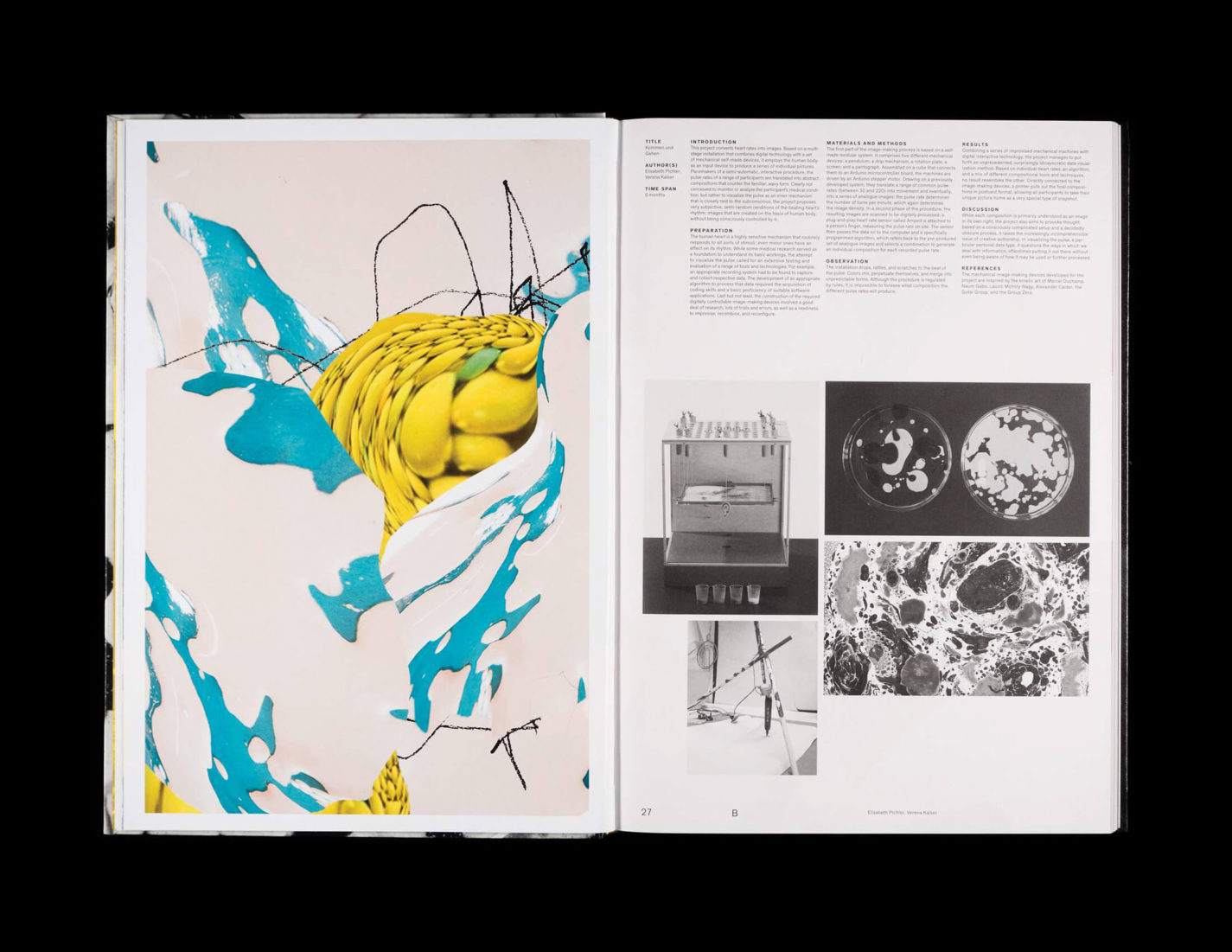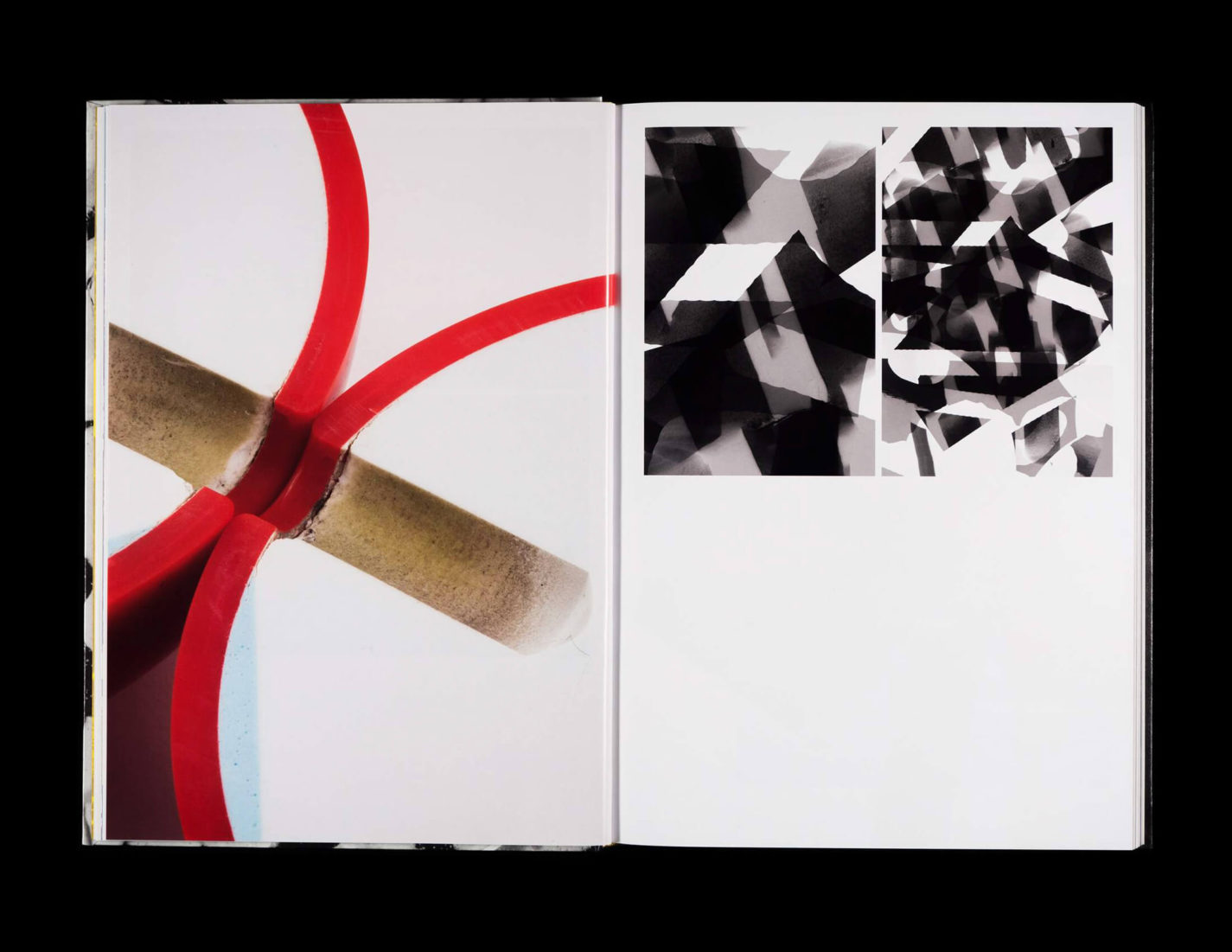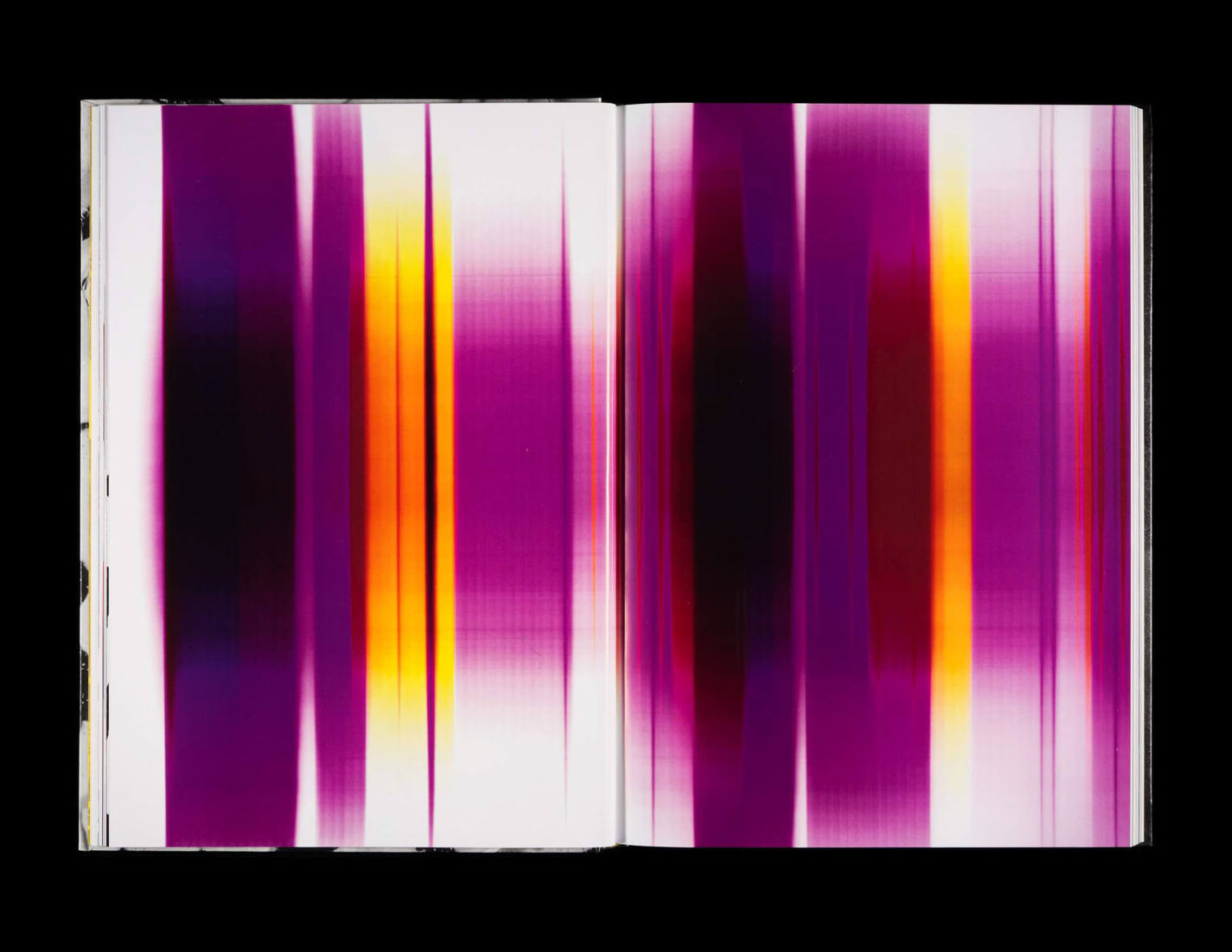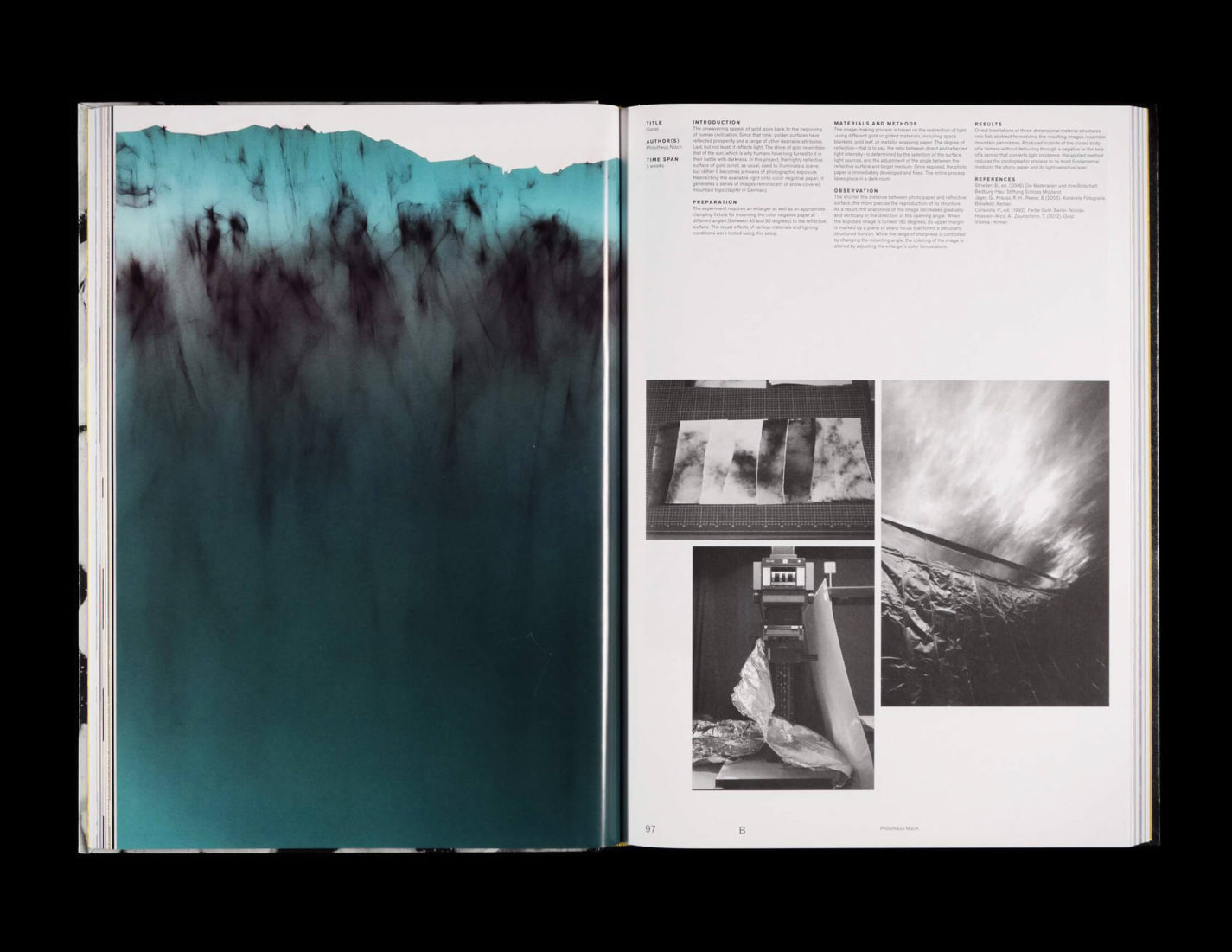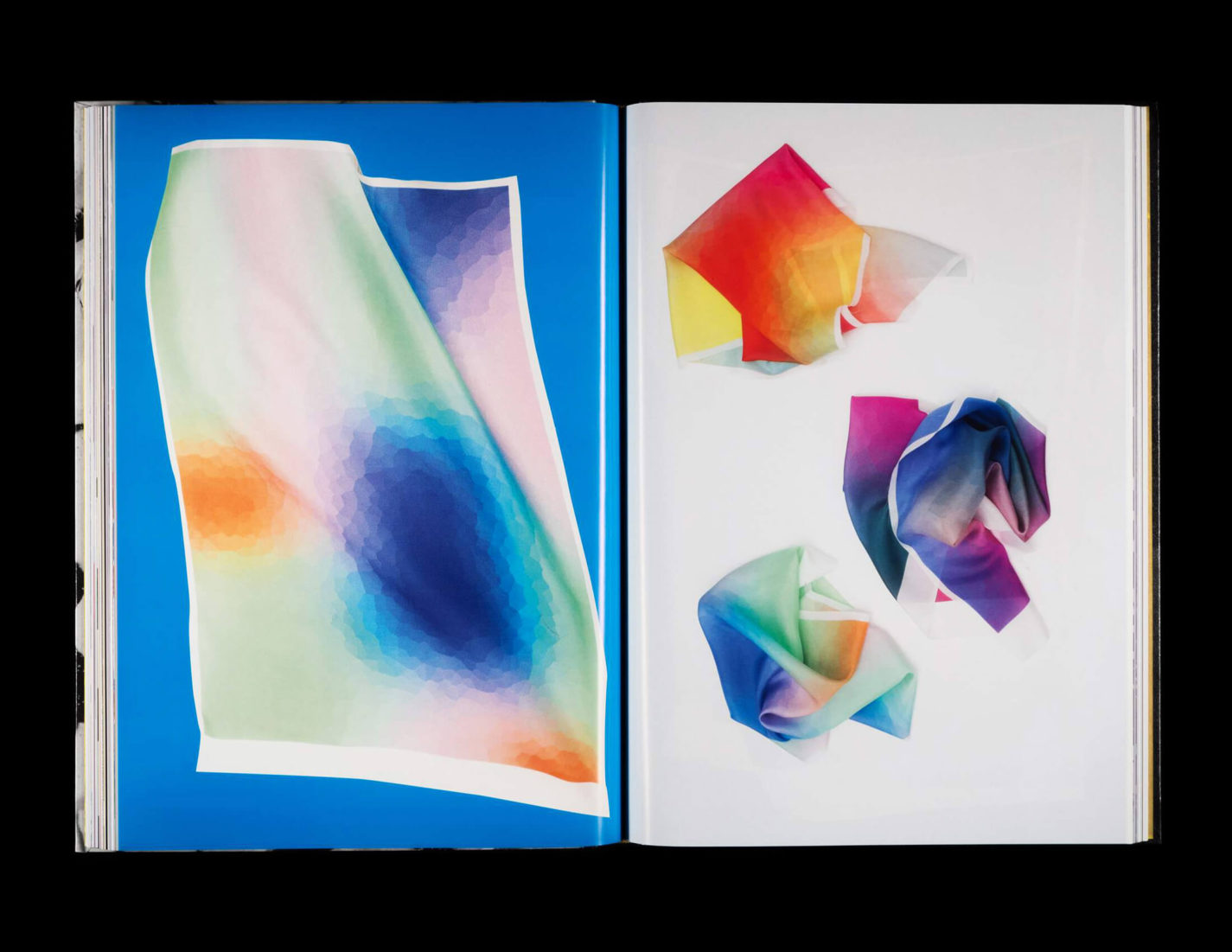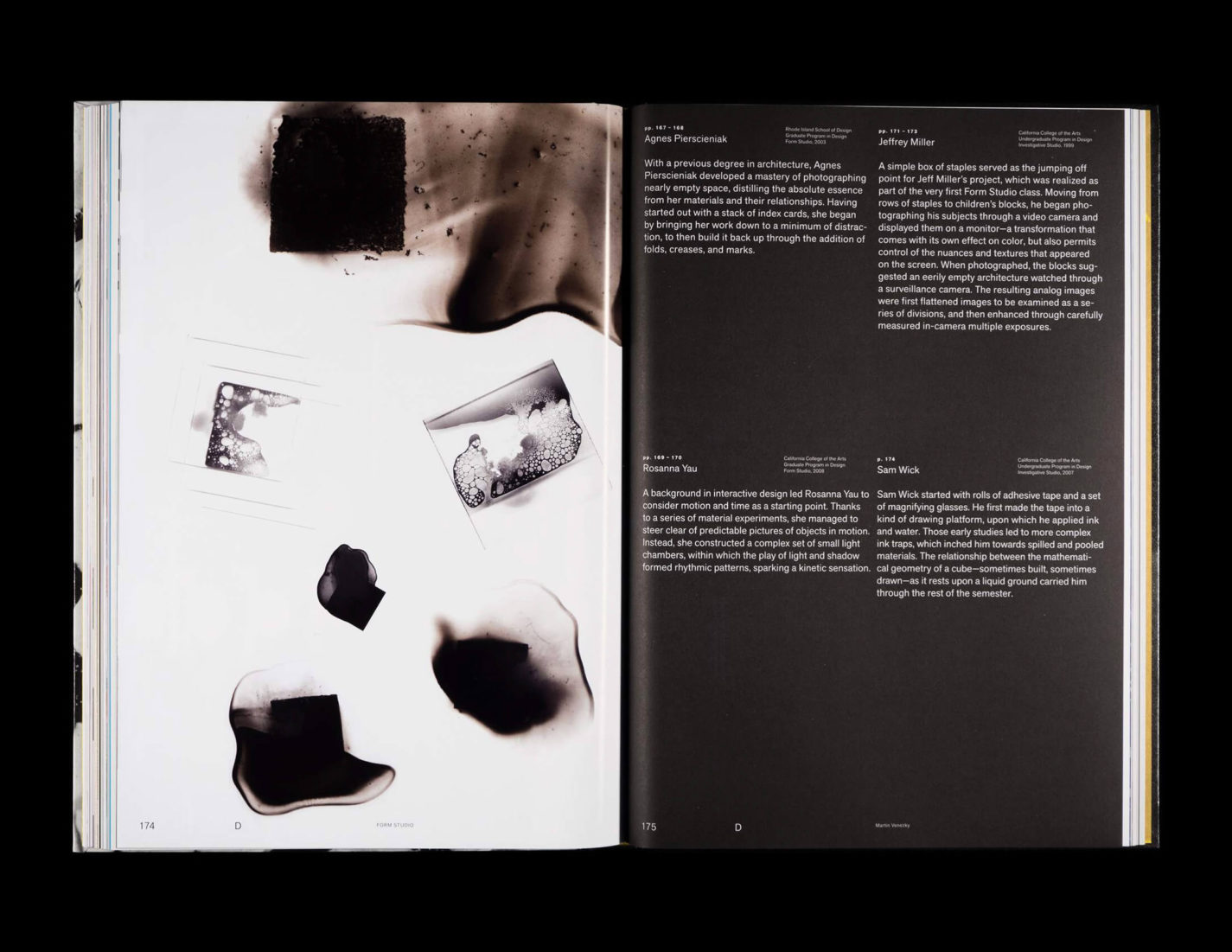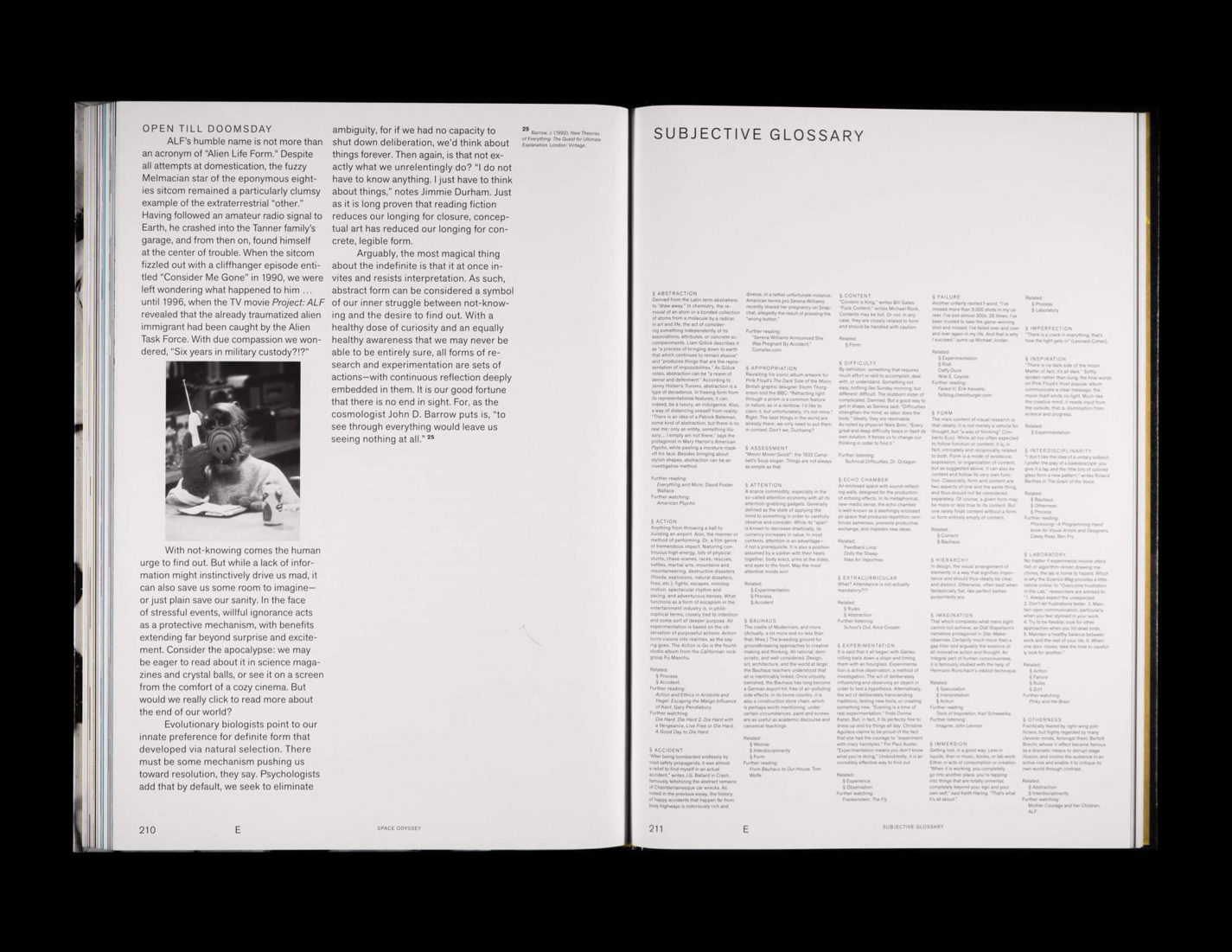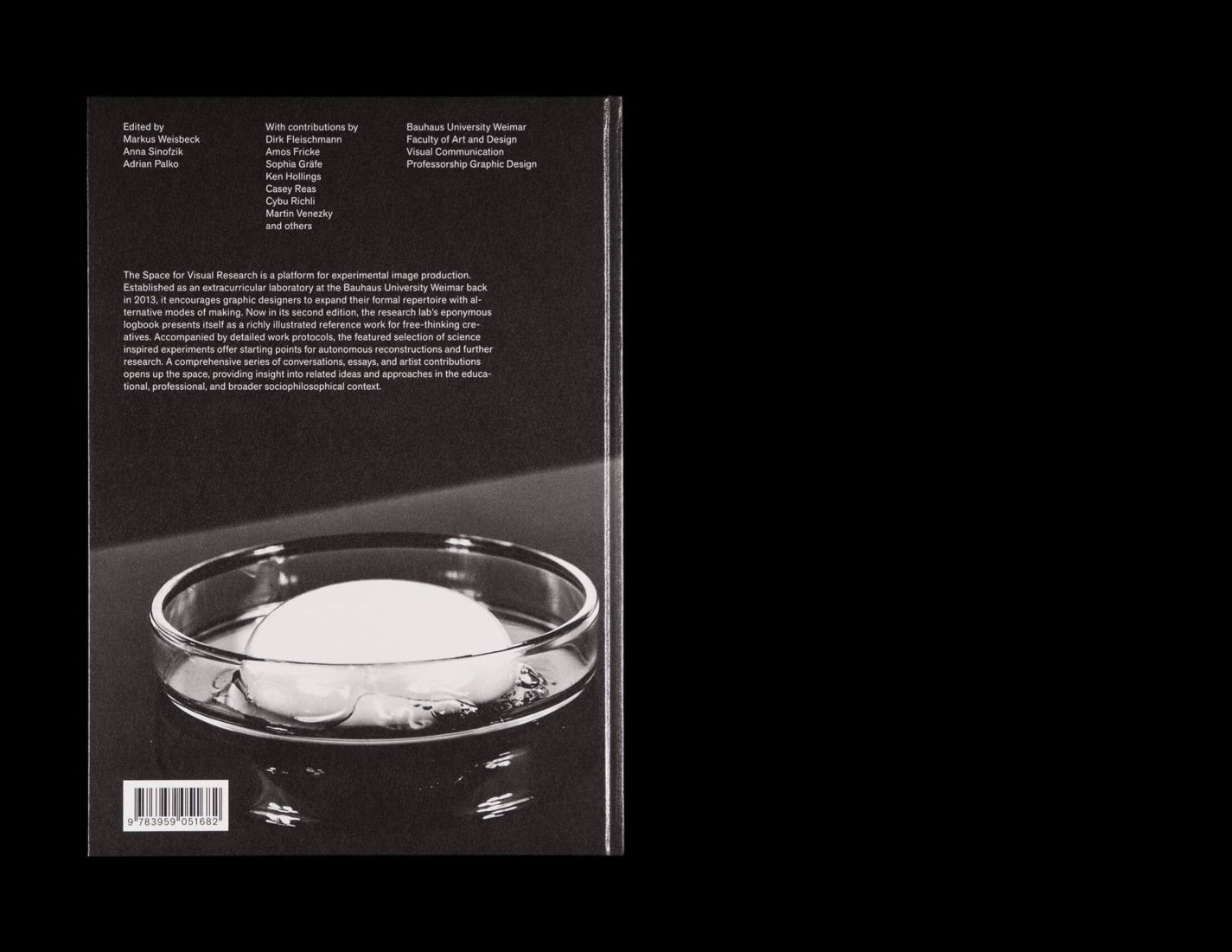 Space for Visual Research 2
The new Space for Visual Research 2 publication is the updated lab book, a log of visual experiments conducted using physics, chemistry, optics, and reproduction technology as the starting points for image production. Technical explanations open up possibilities for customized reproductions of each visual experiment presented here, while commissioned interviews and essays as well as a select bibliography render Space for Visual Research 2 a useful reference tool for visual research today.
book; 320 × 225; english; 1000; 248. (2017)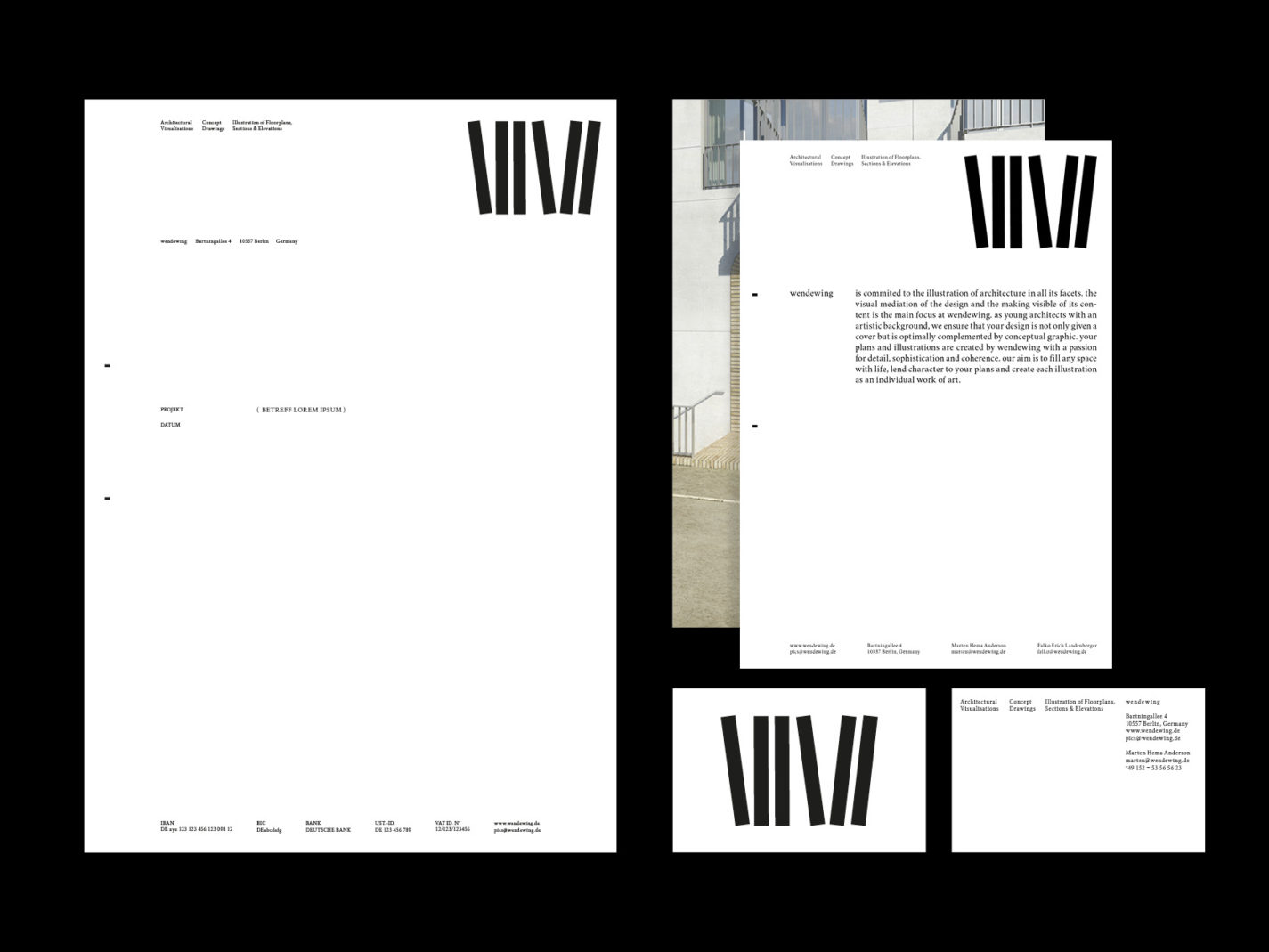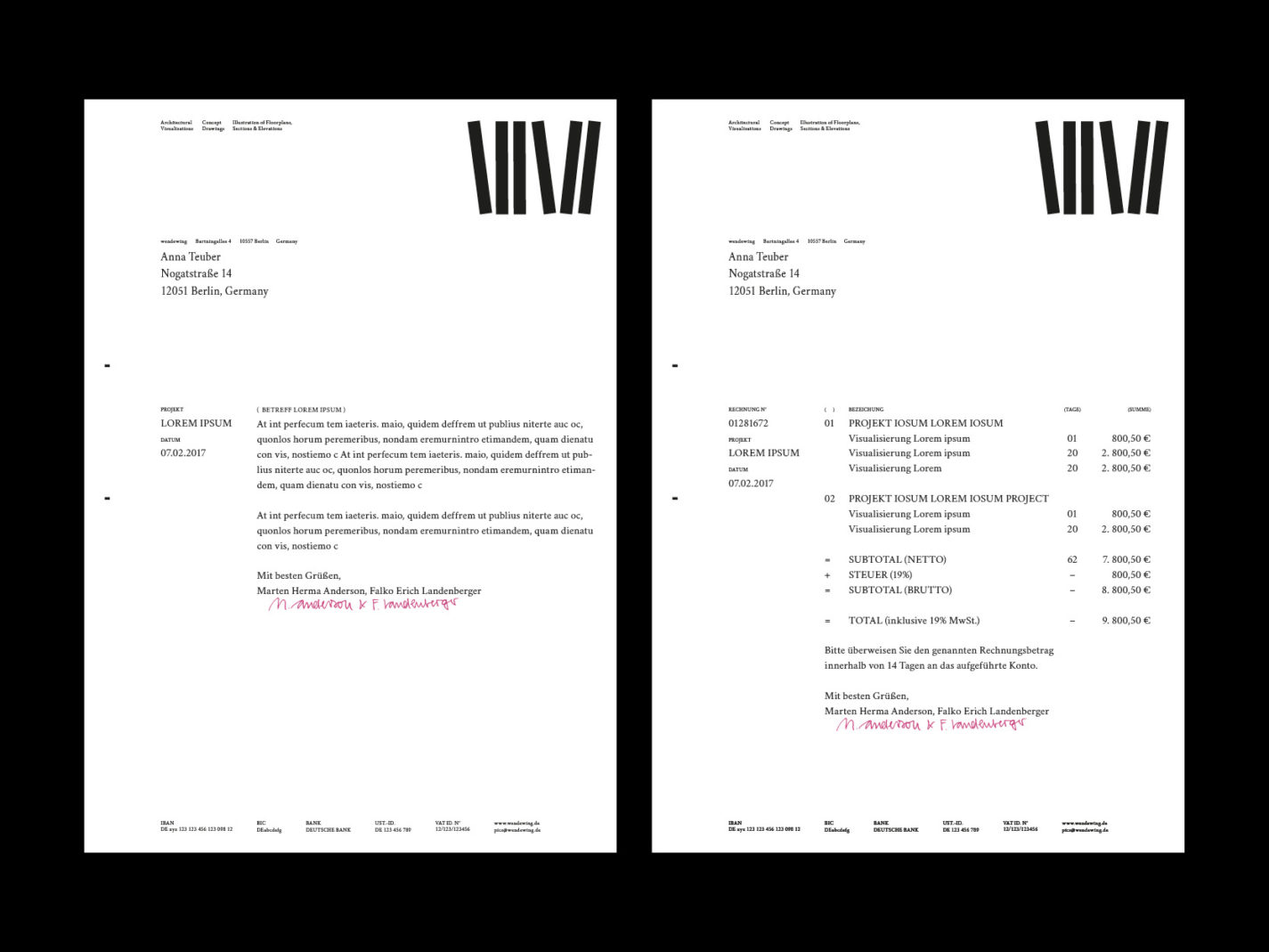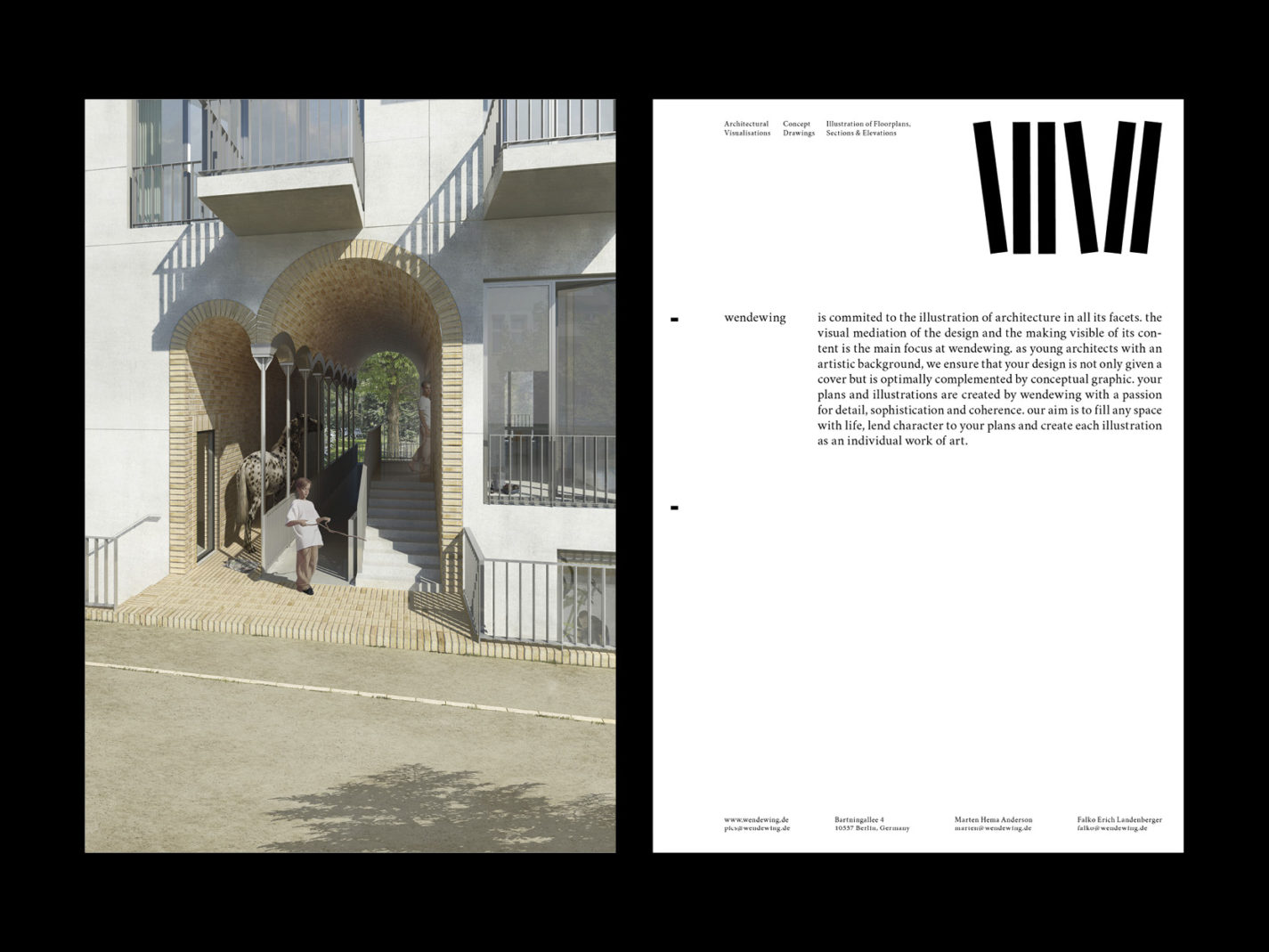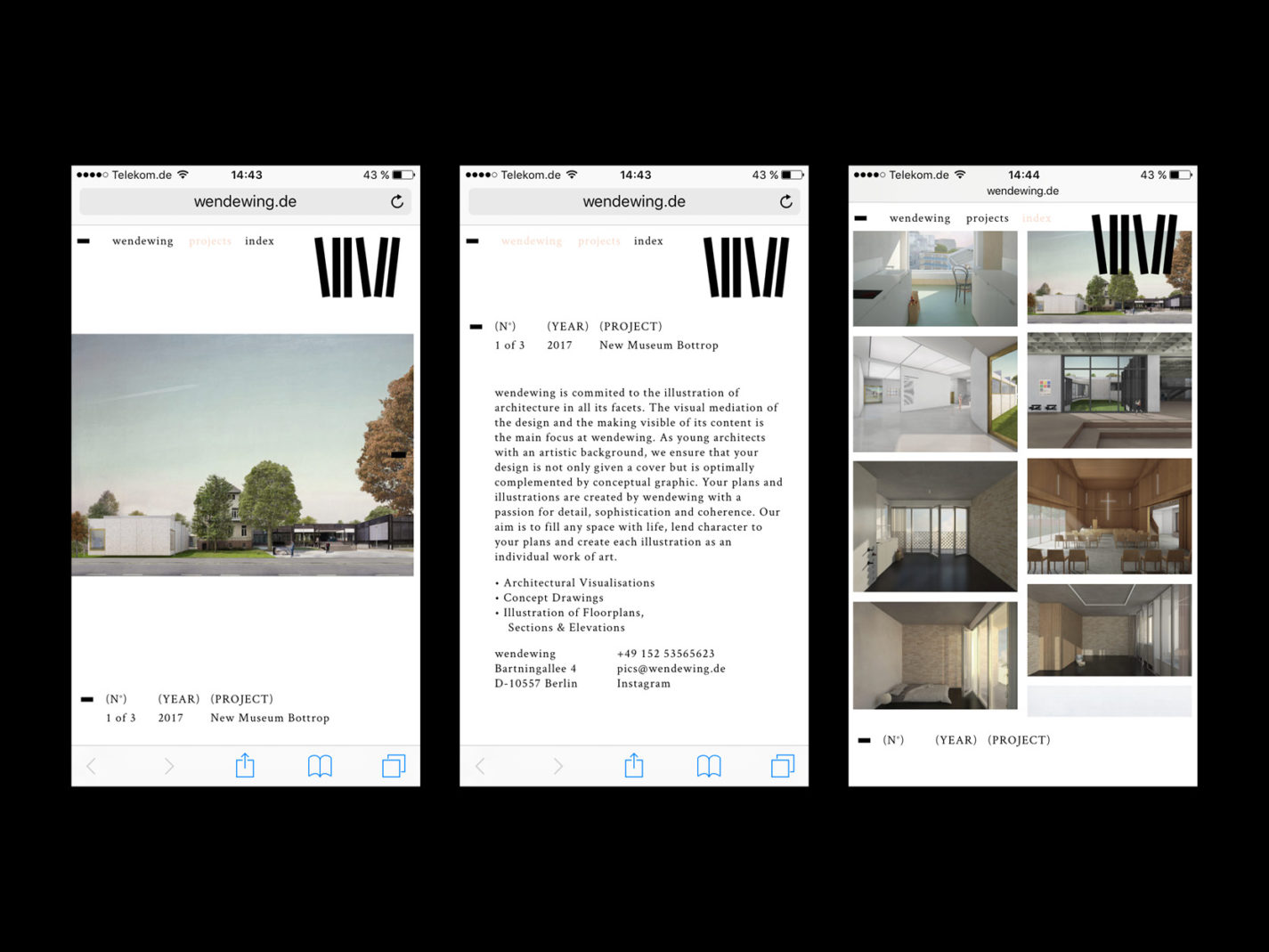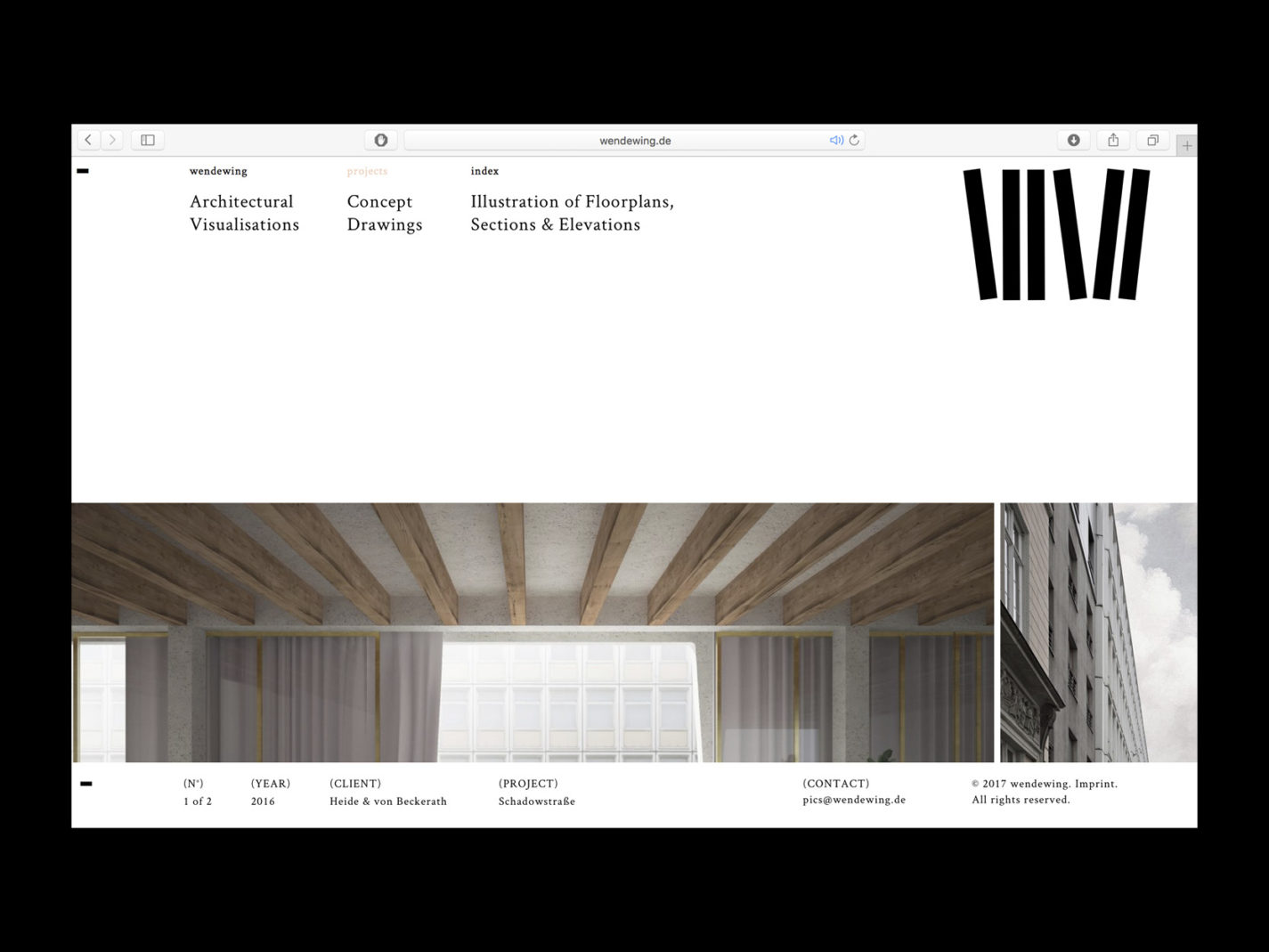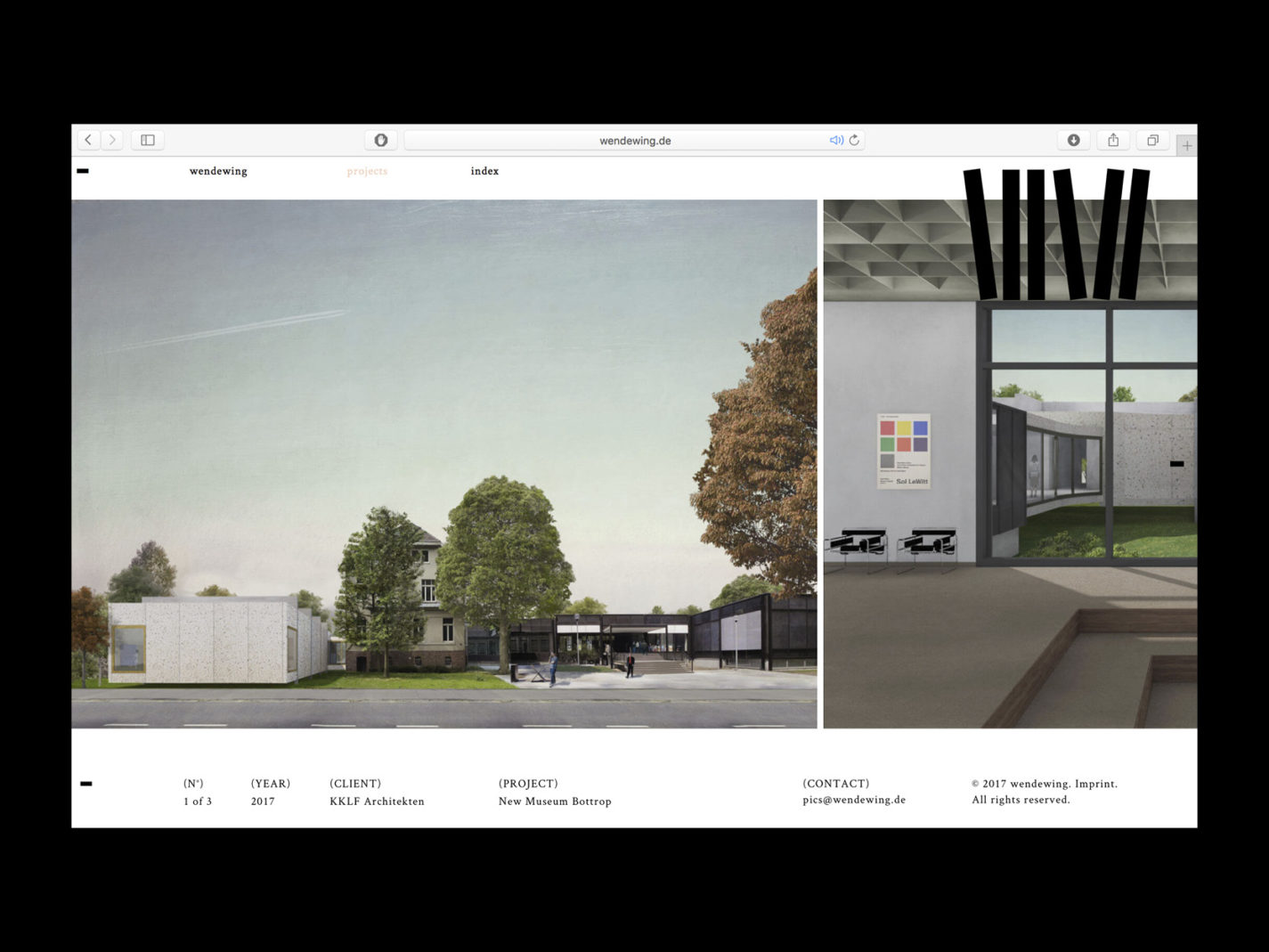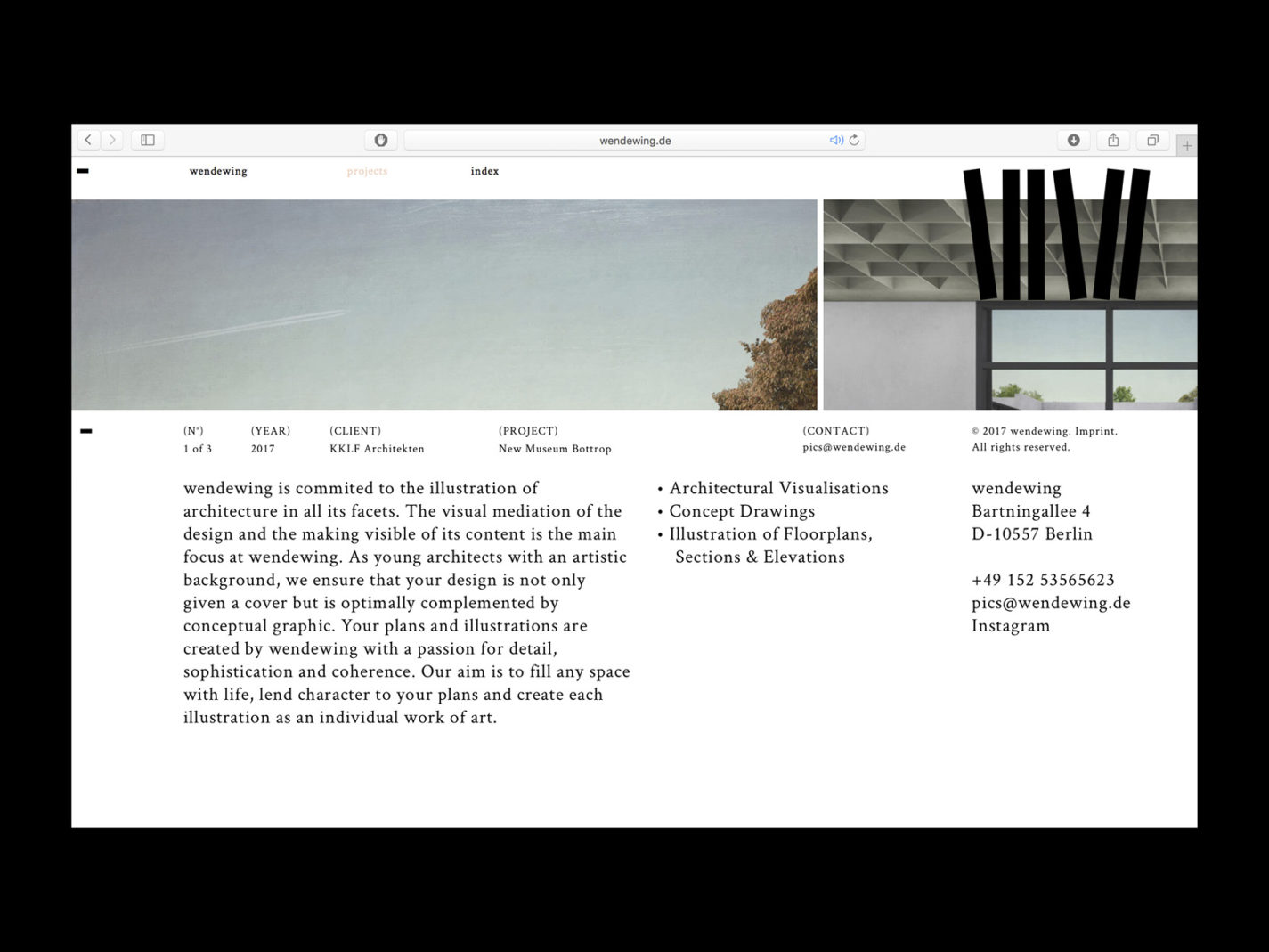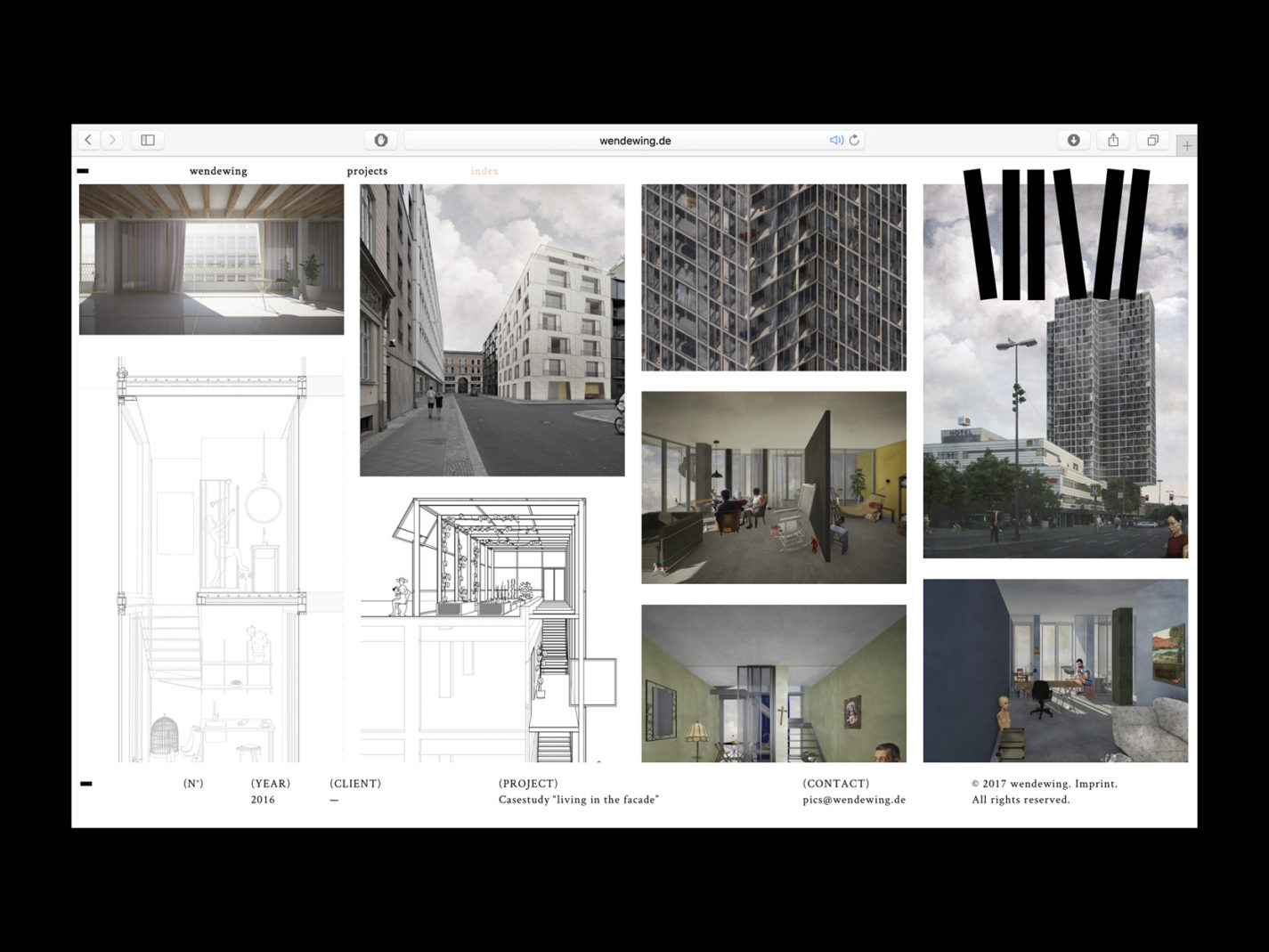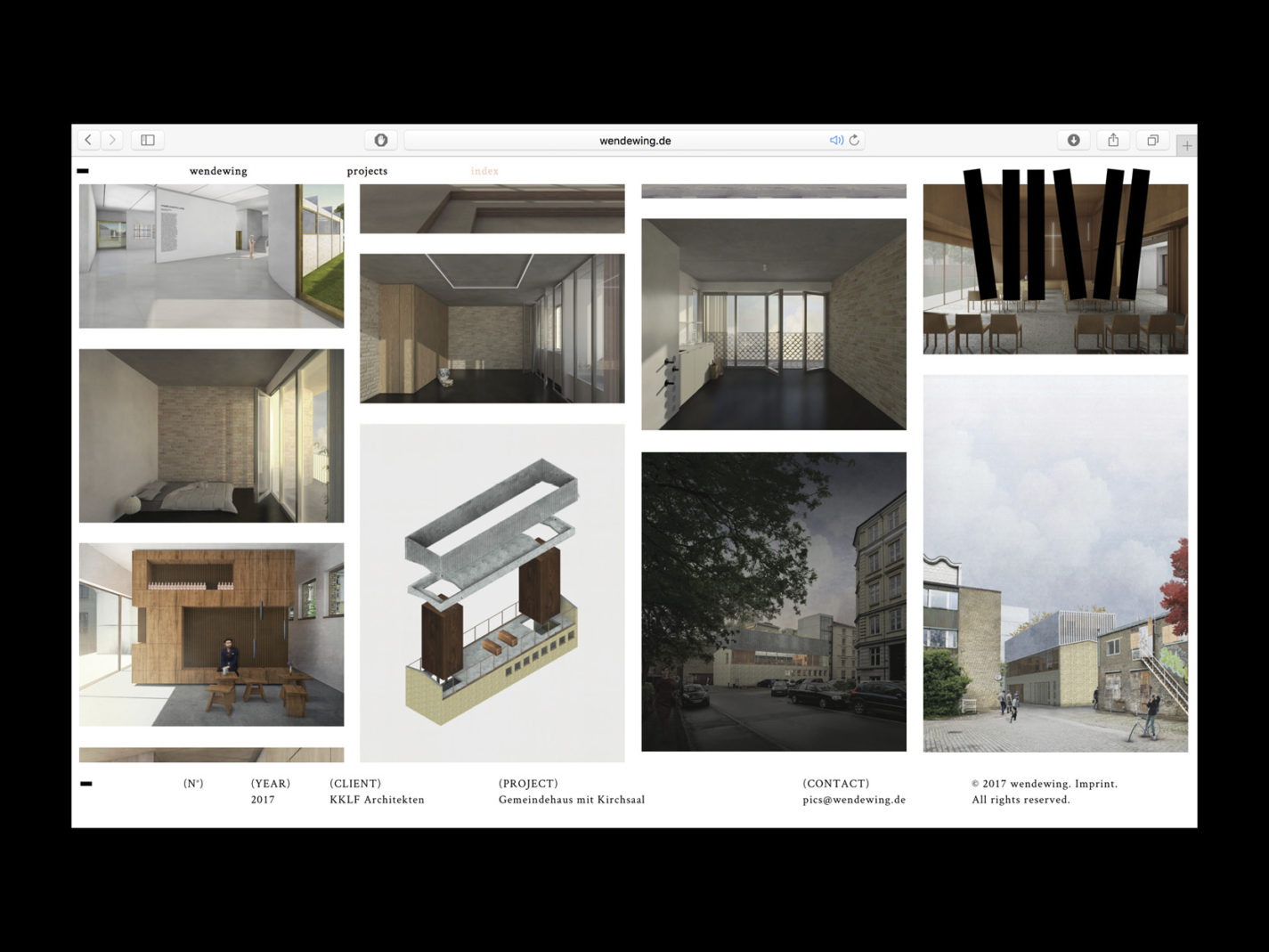 Wendewing
together with Anna Teuber. Website and corporate identity for Berlin based render atelier wendewing. Their main focus is on architectural visualisations, concept drawings and illustration of floorplans. Our approach is based on their digital process of abstraction and the organisation of technical drawings.
website and corporate identity (2017)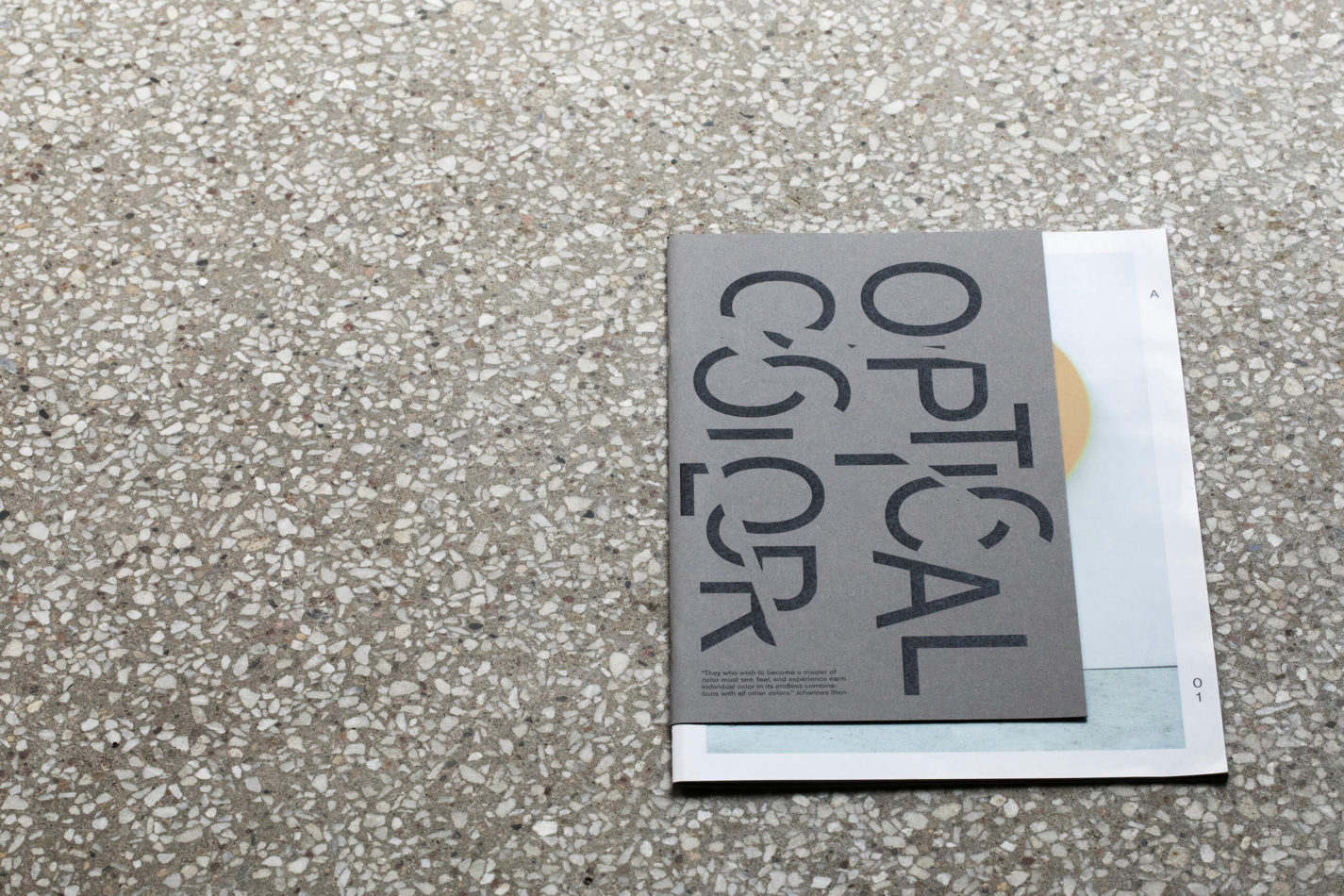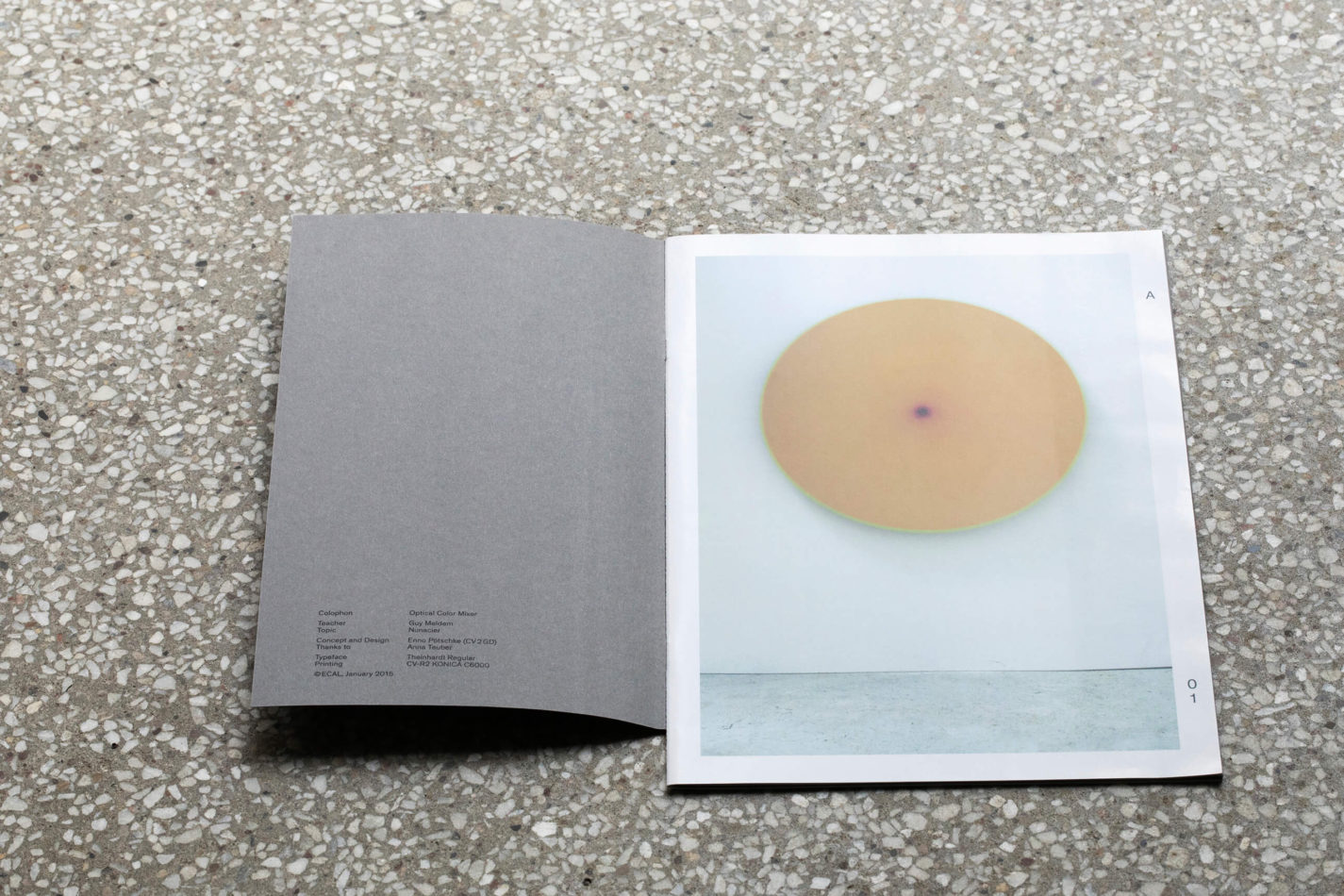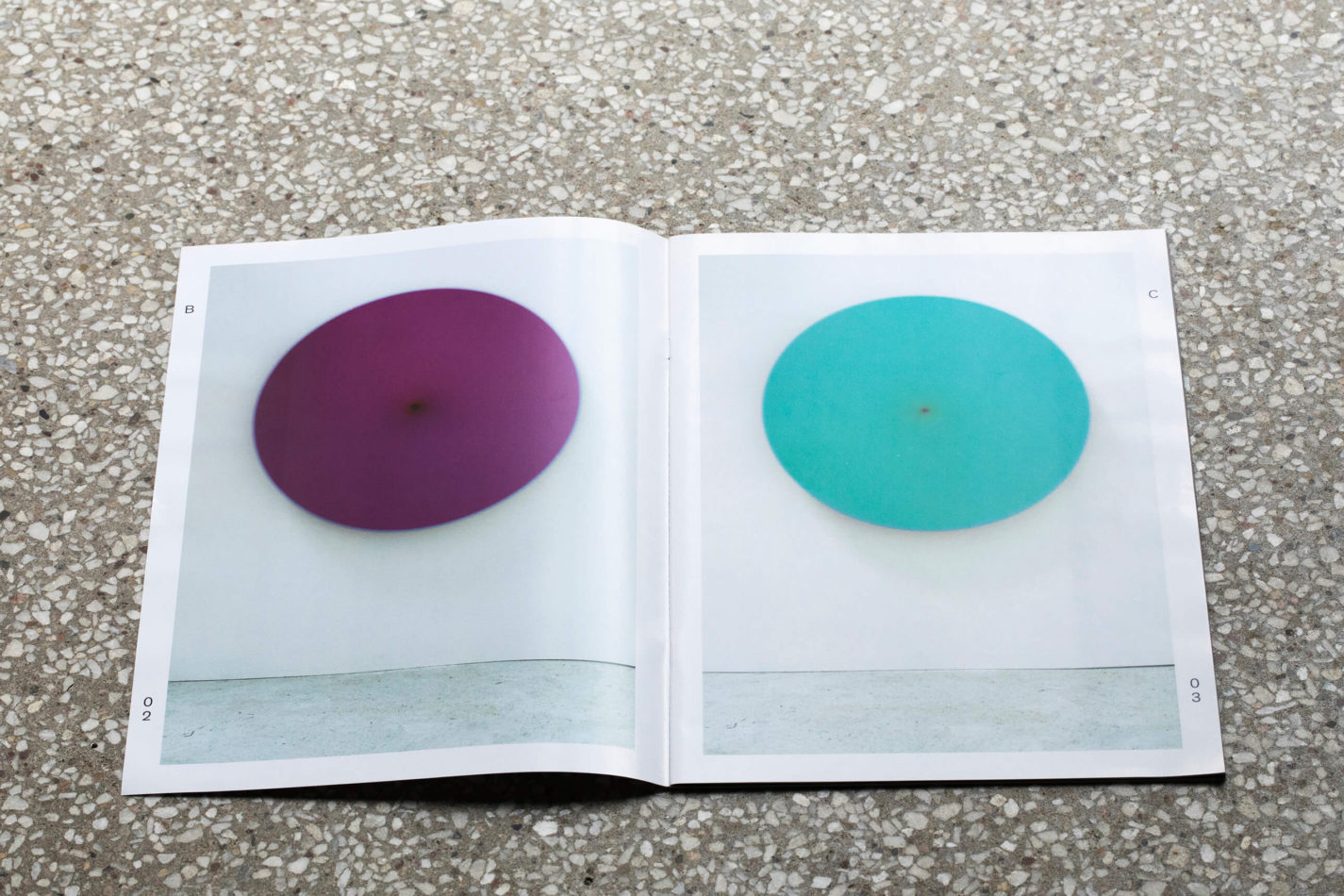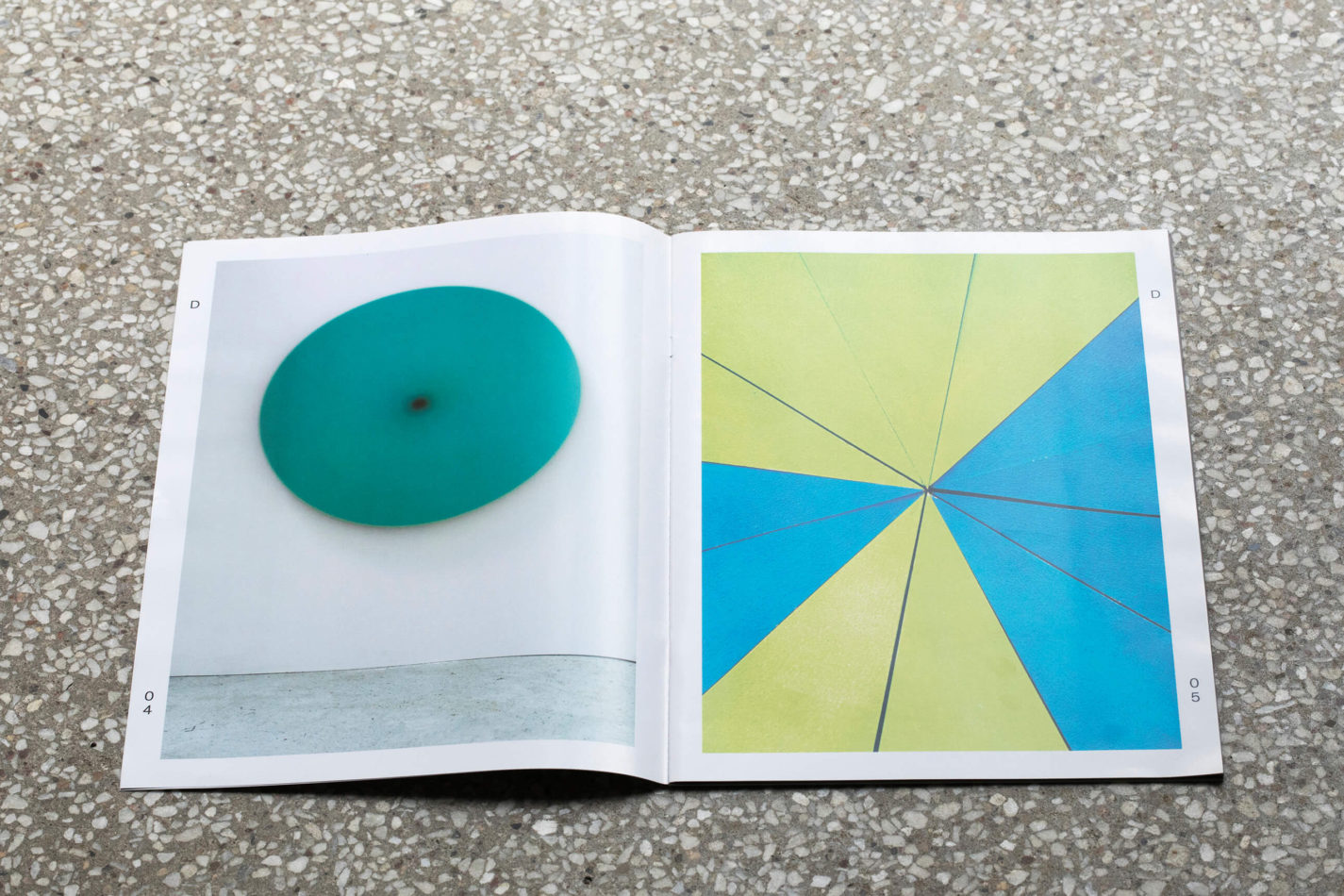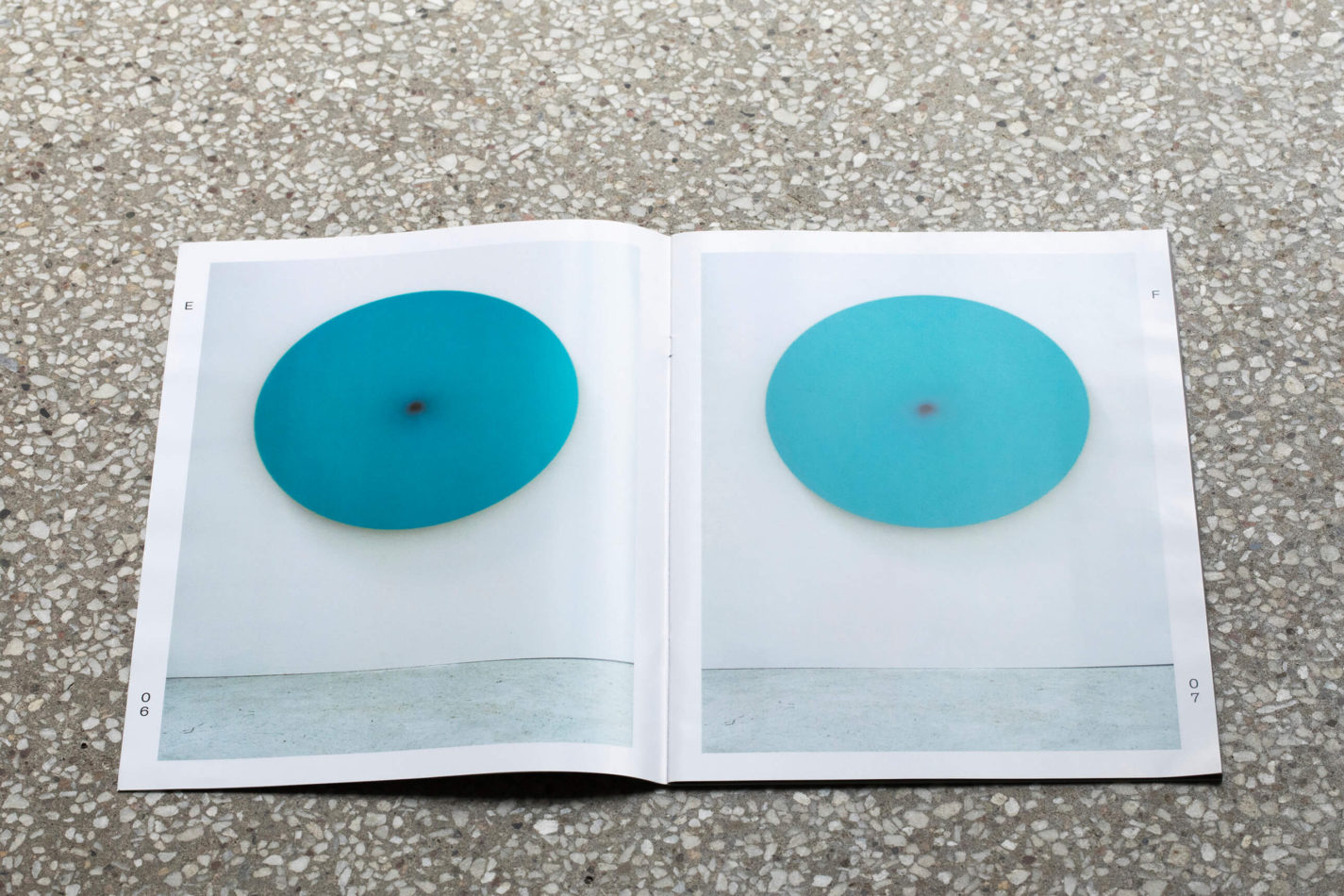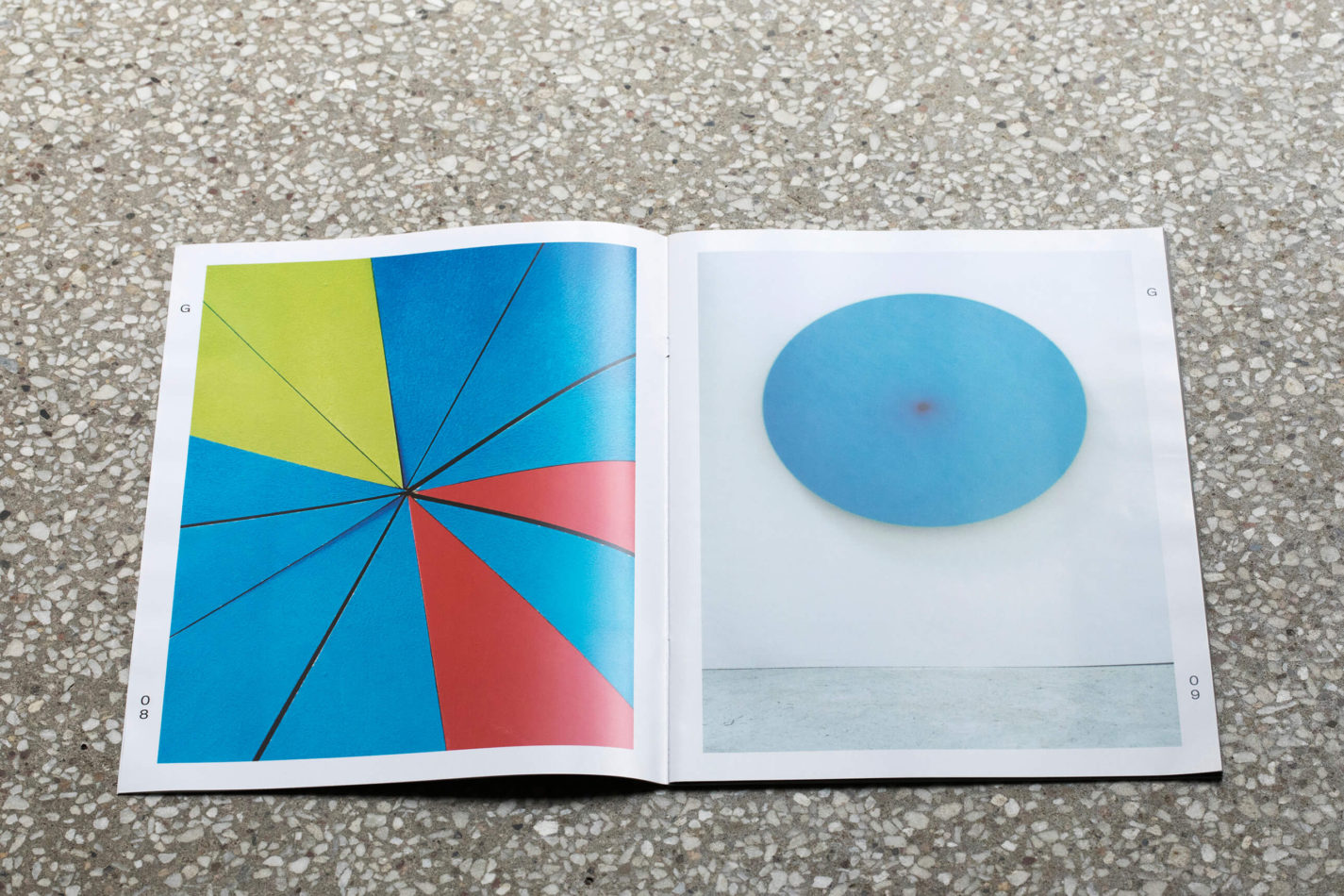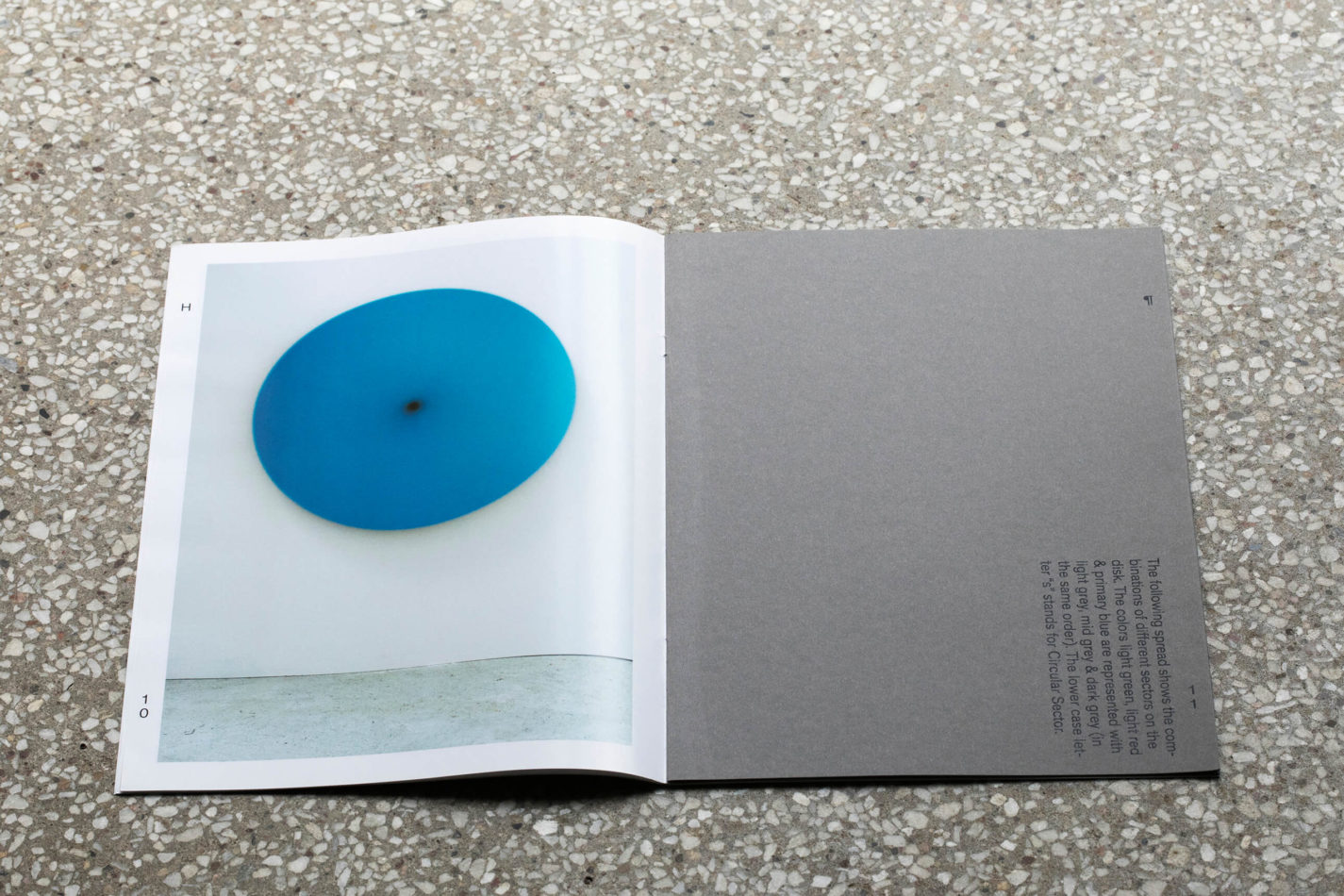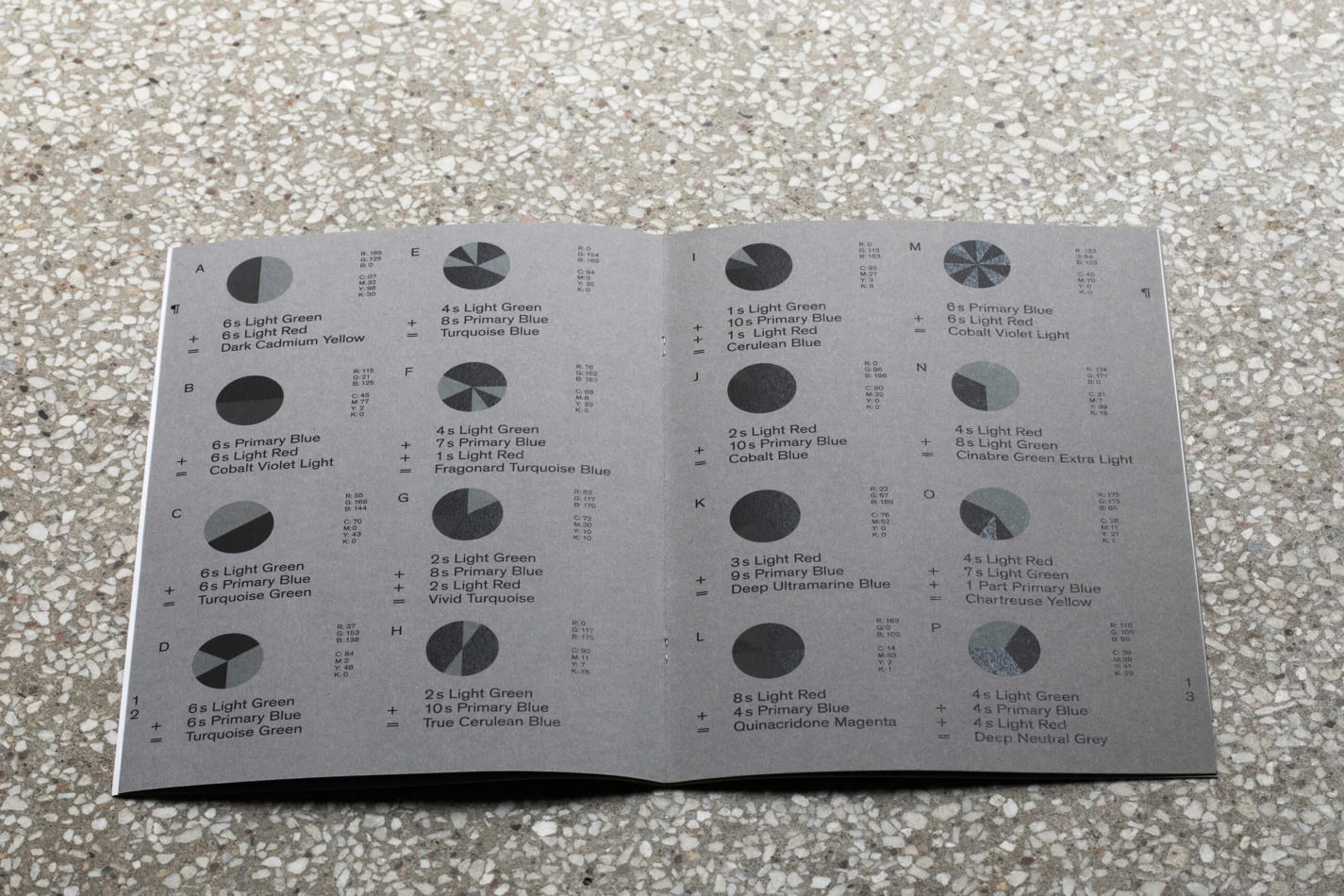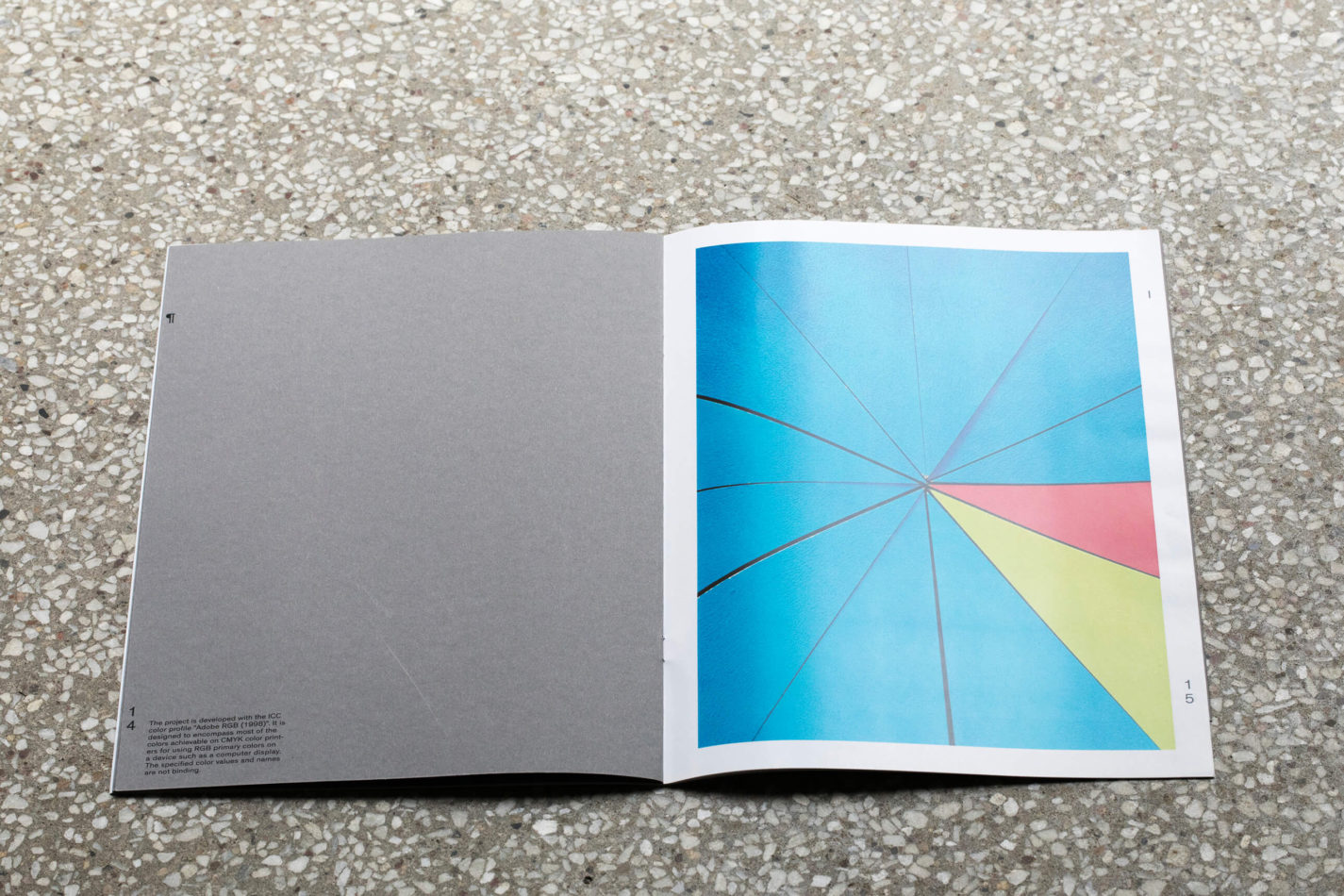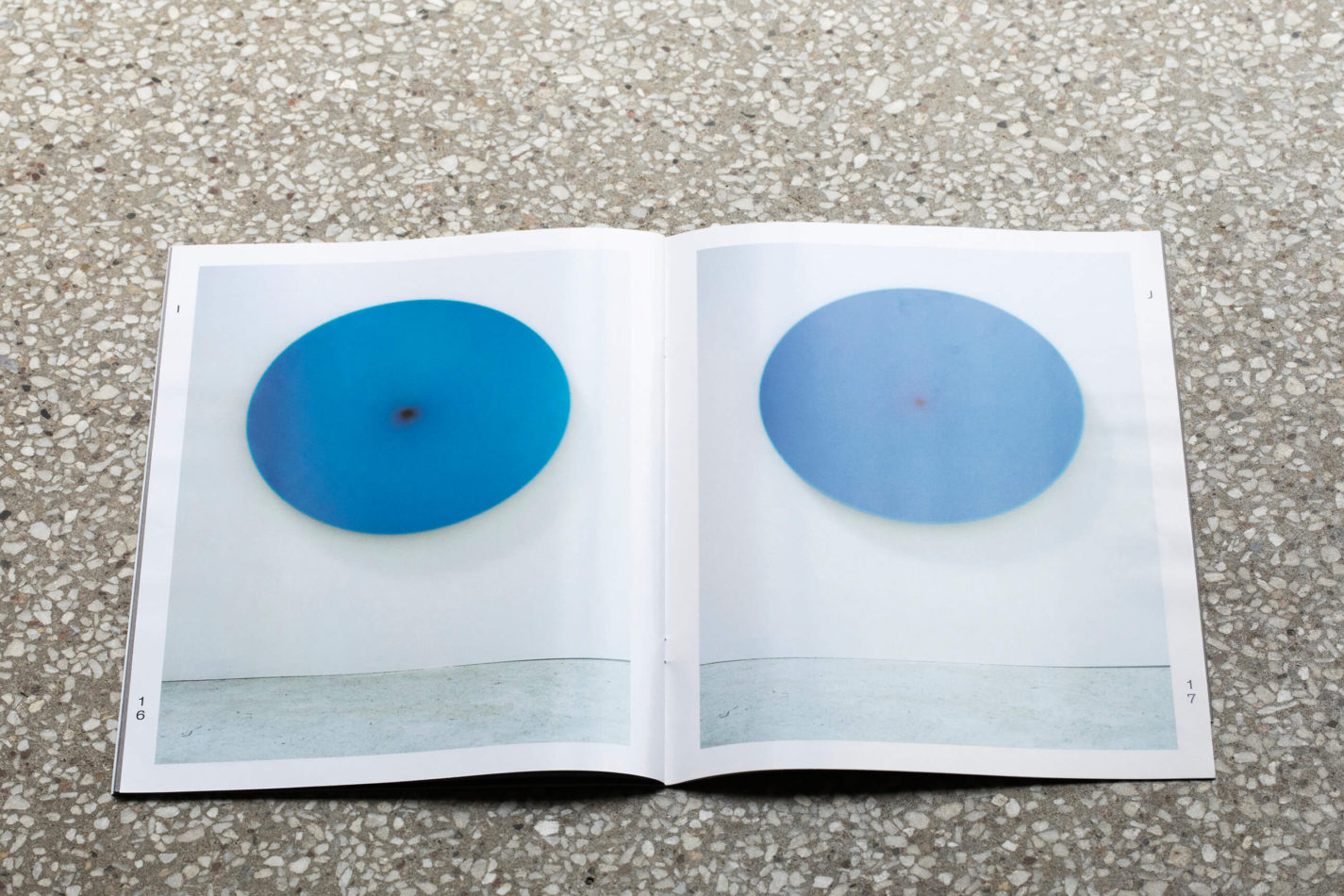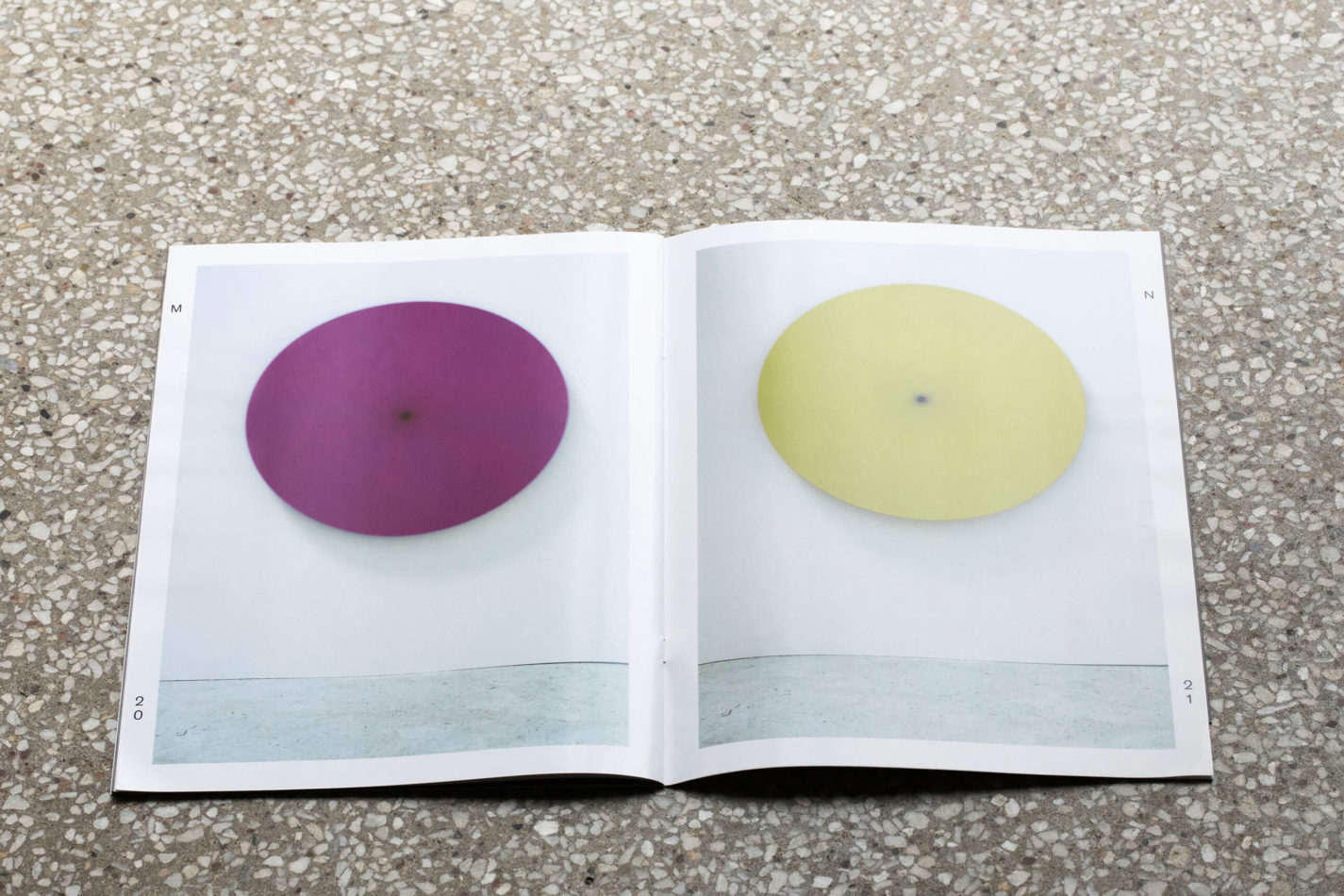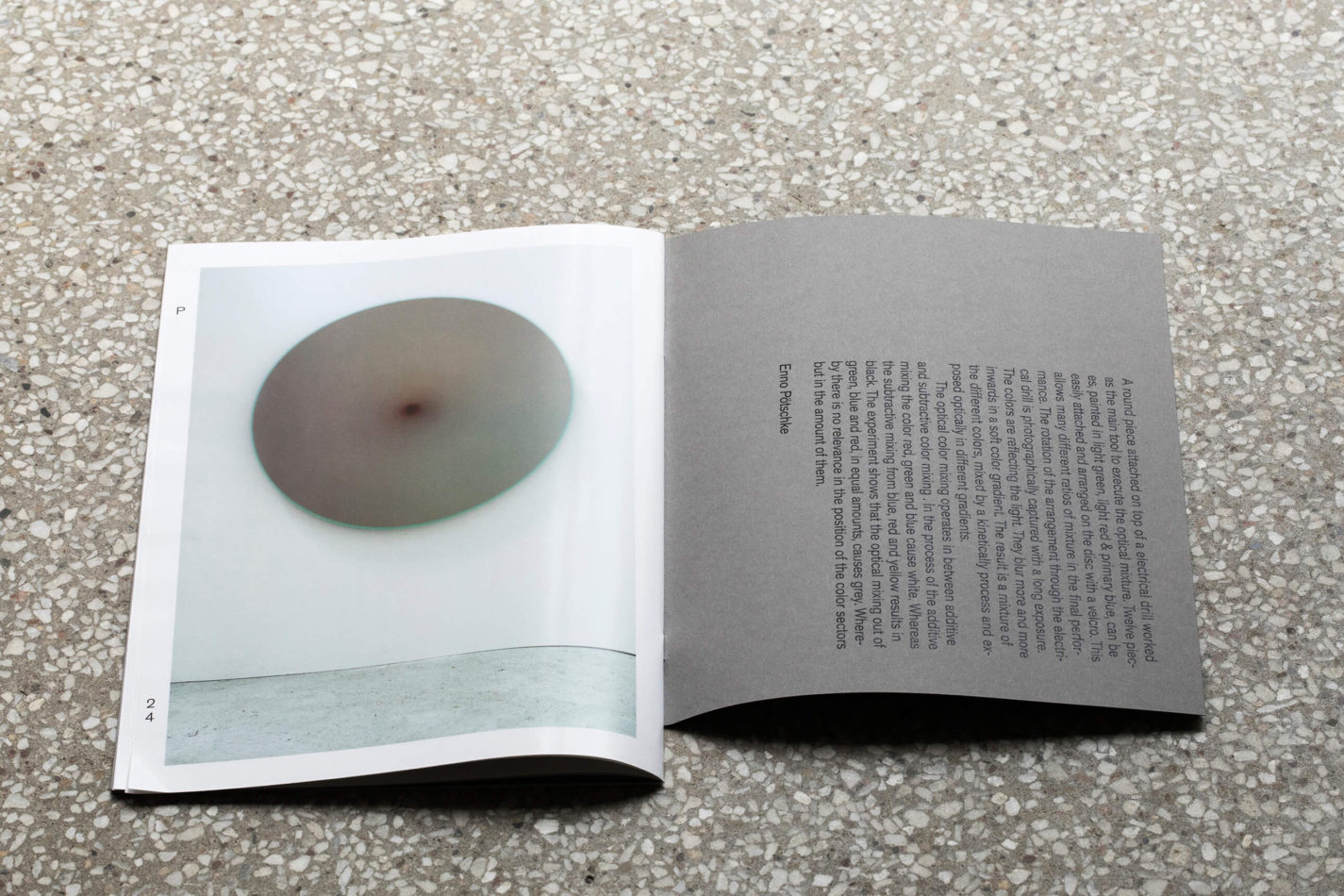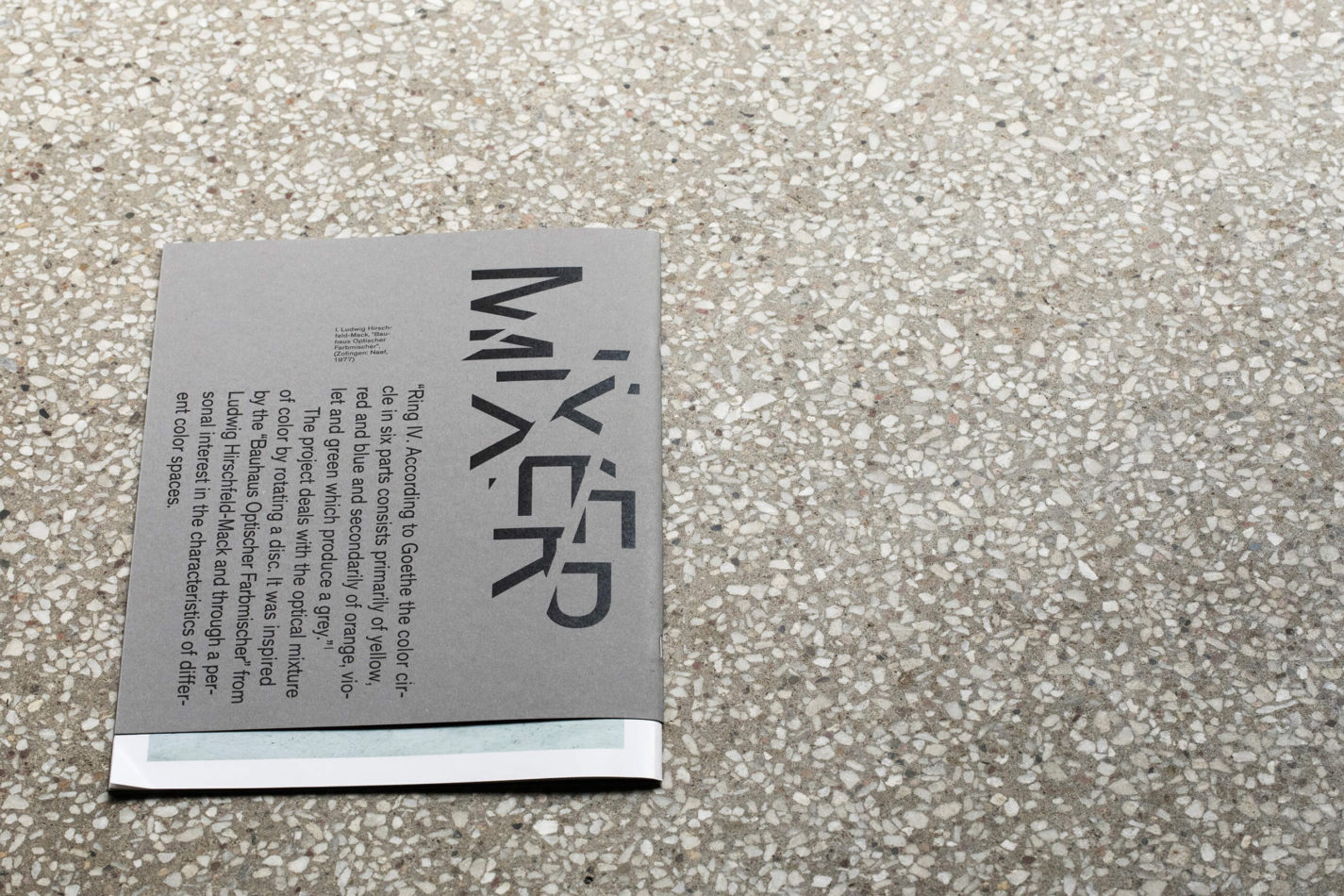 Optical Color Mixer
By rotating a disc with re-arrangeable sectors I researched about optical color mixing. It is inspired by Ludwig Hirschfeld-Mack's "Optischer Farbmischer".
brochure; 320 × 225; english; 5, 24. (2015)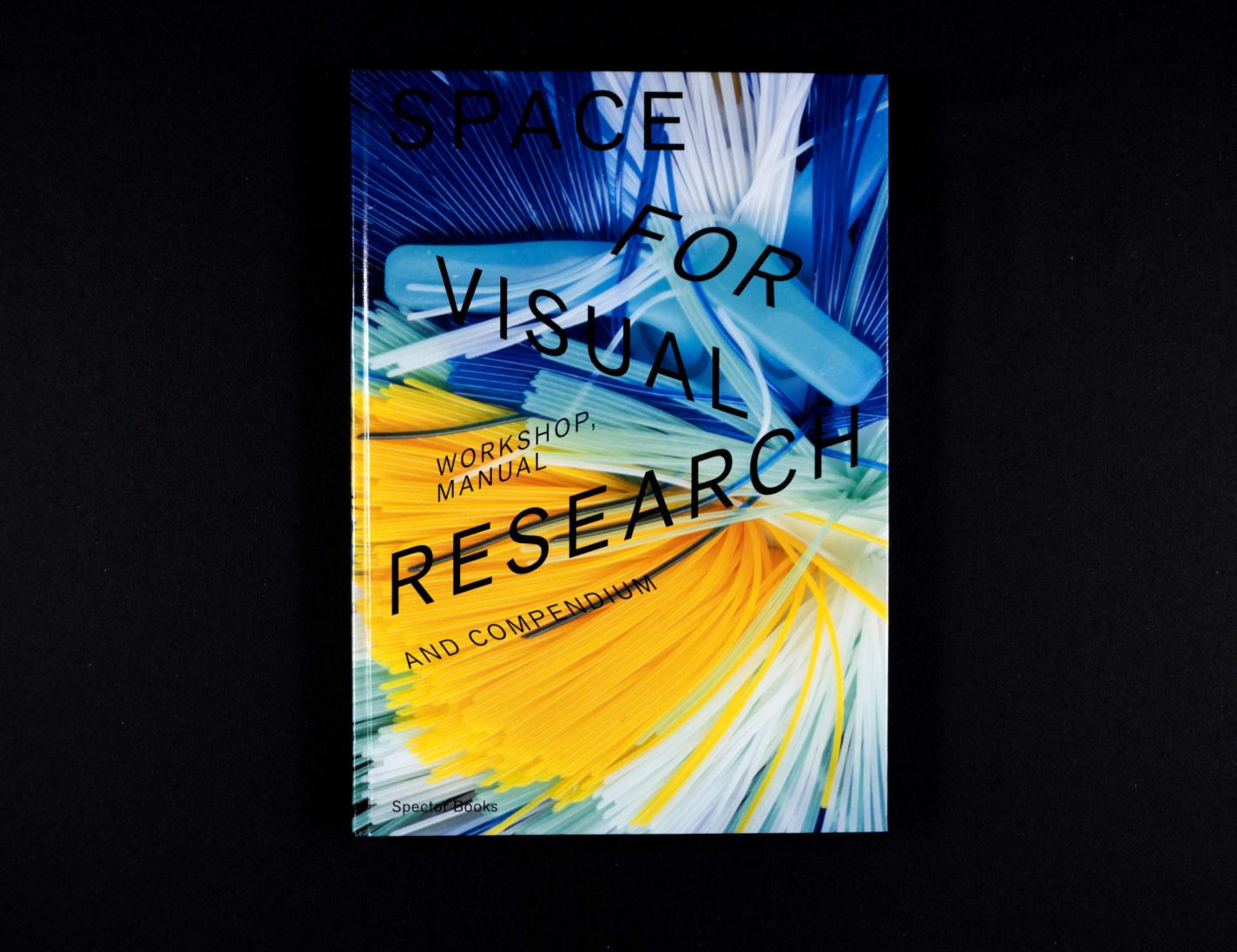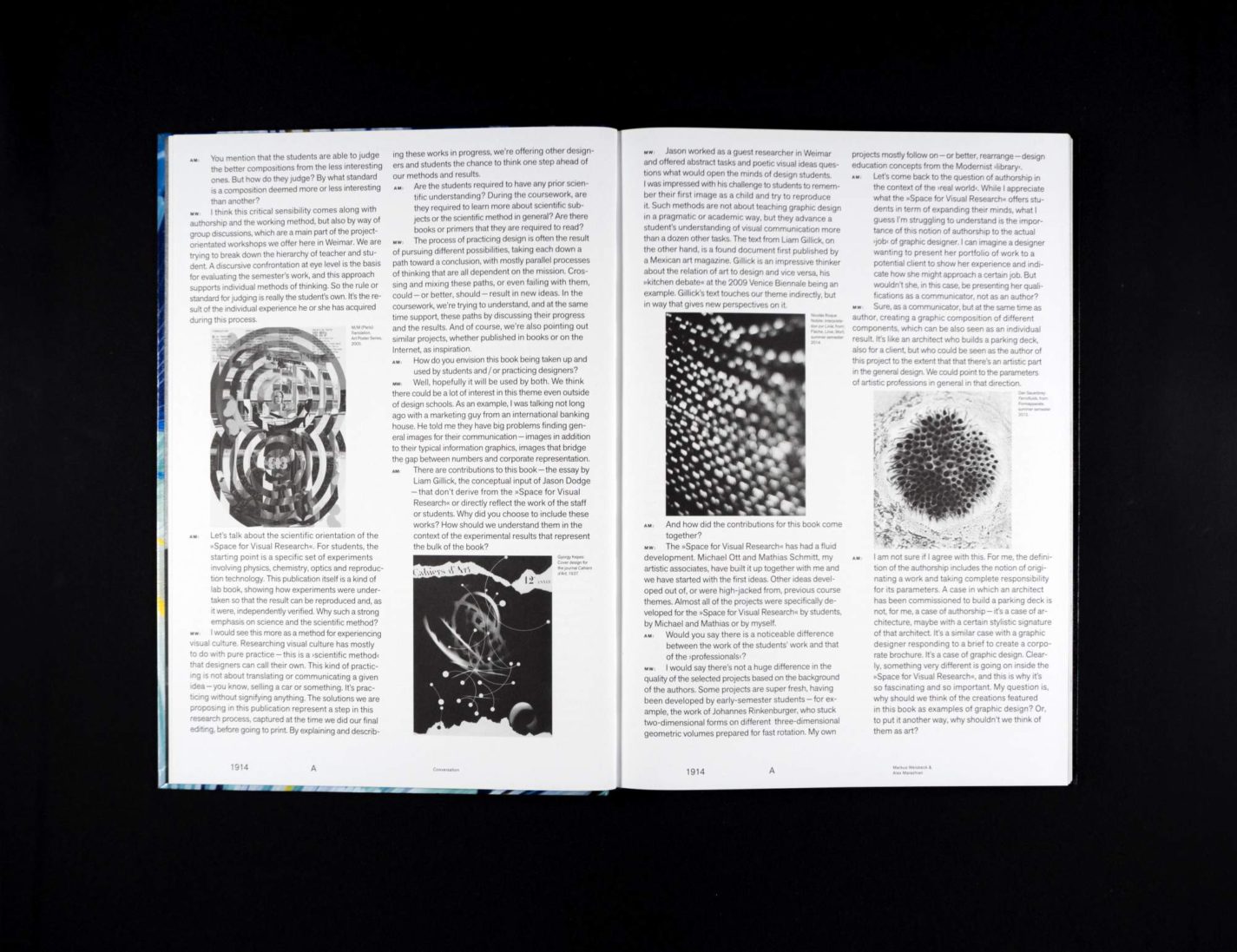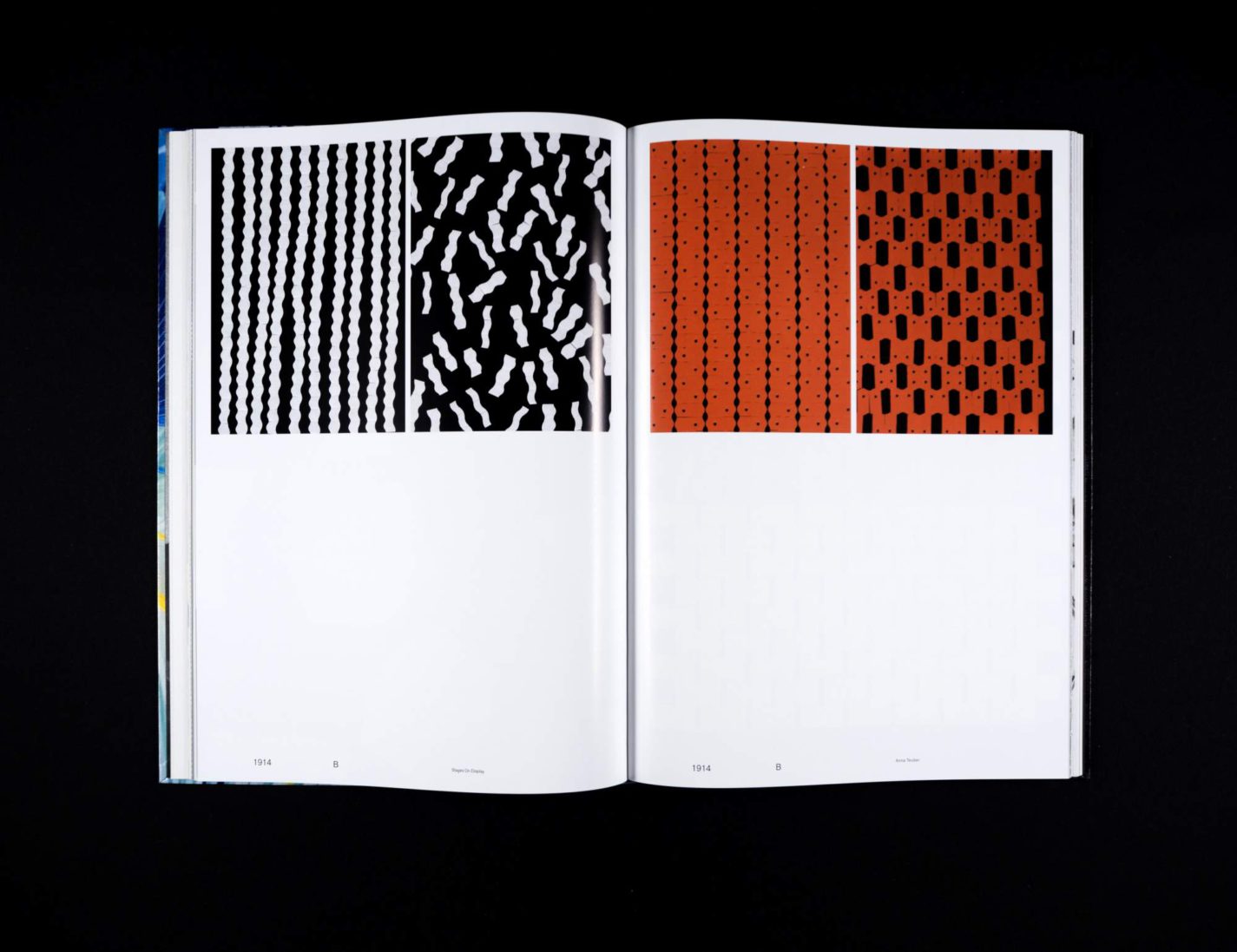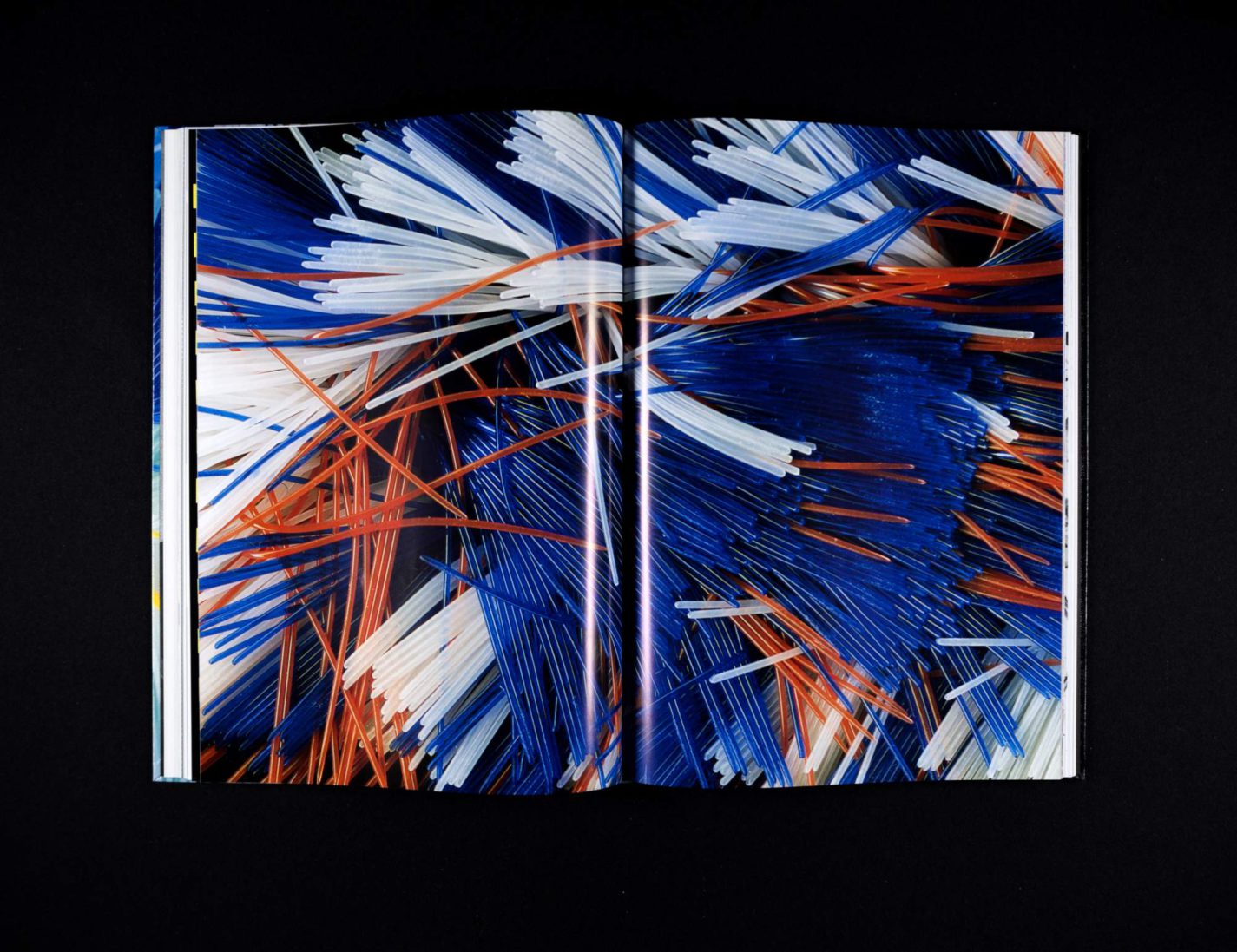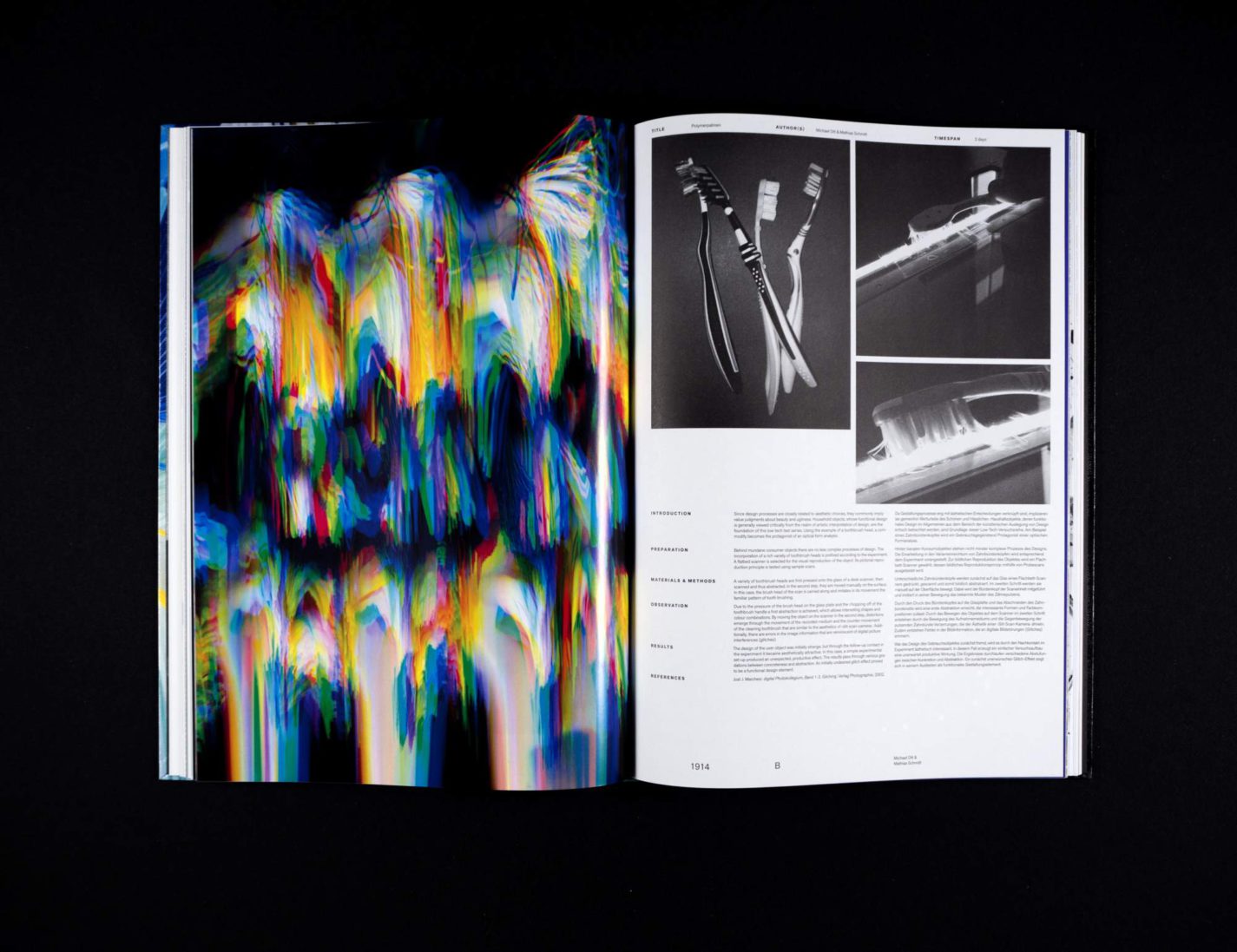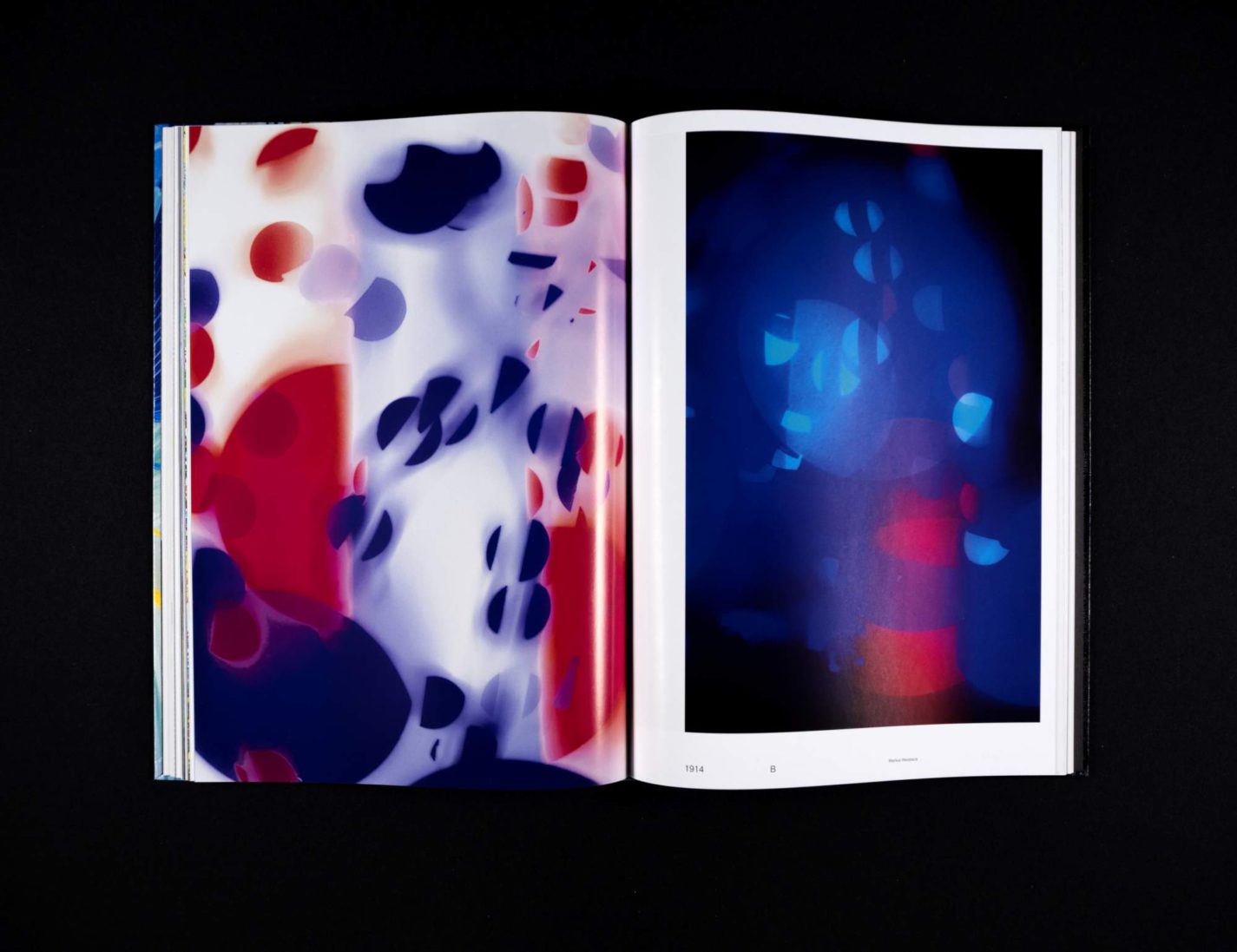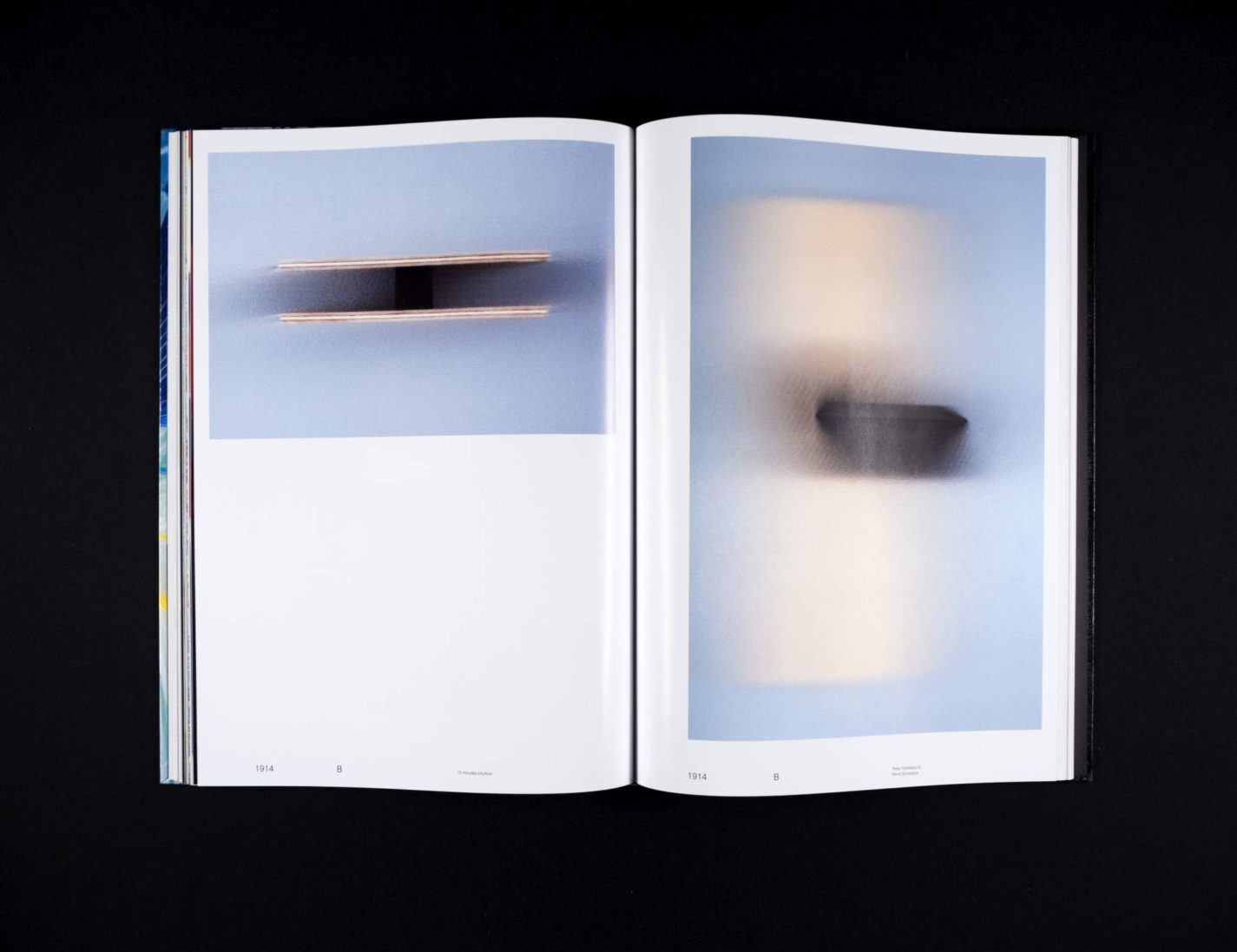 Space for Visual Research
— Workshop, manual and compendium"; The SfVR was established at the Bauhaus-University Weimar in 2013 as a workshop and laboratory for experimental research into new graphic, abstract and visual worlds. The Space's mission is to support the exploratory urge for new aesthetics, in particular by empowering design students to create their own individual imagery.
book; 320 × 225; english / german; 600; 184. (2015)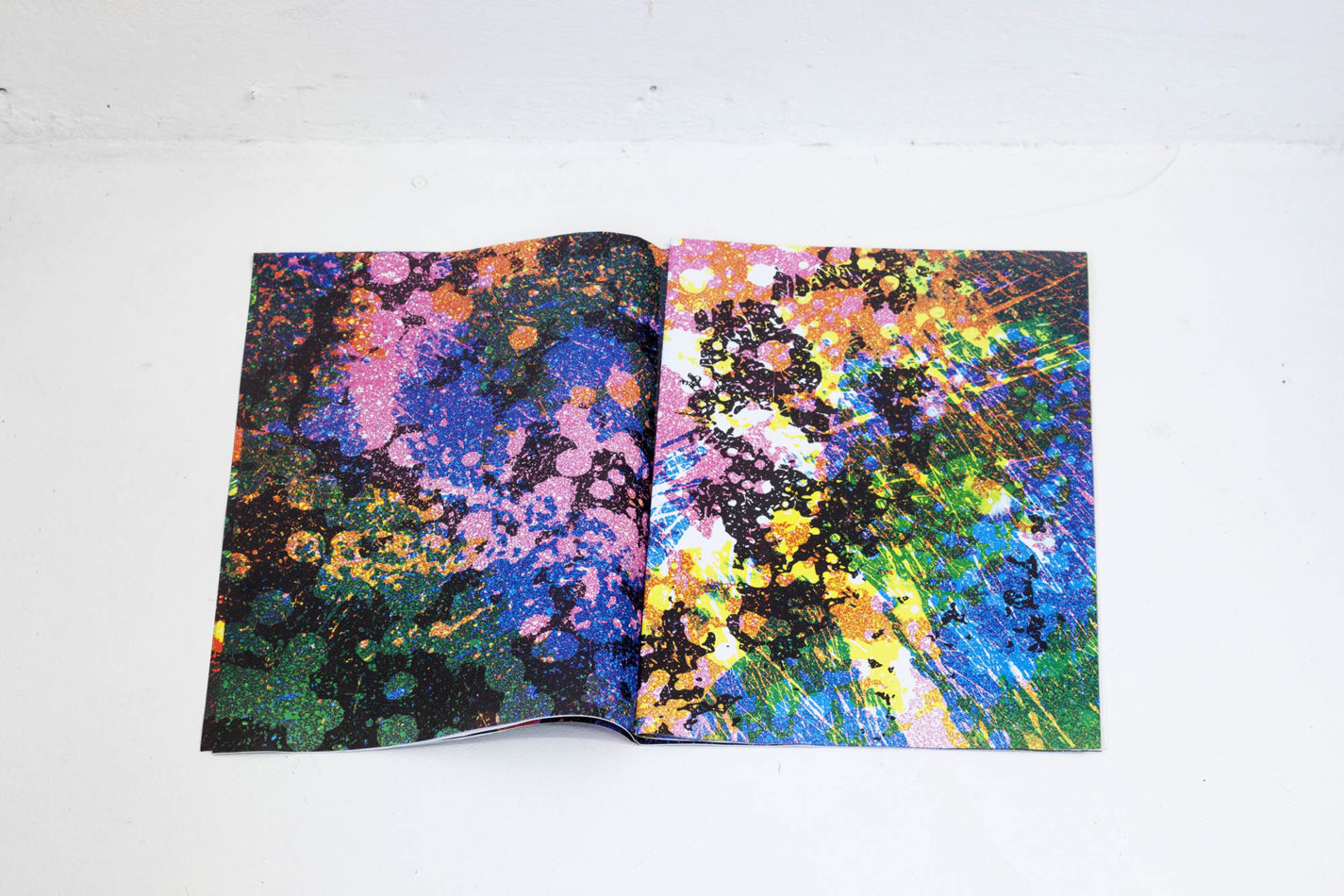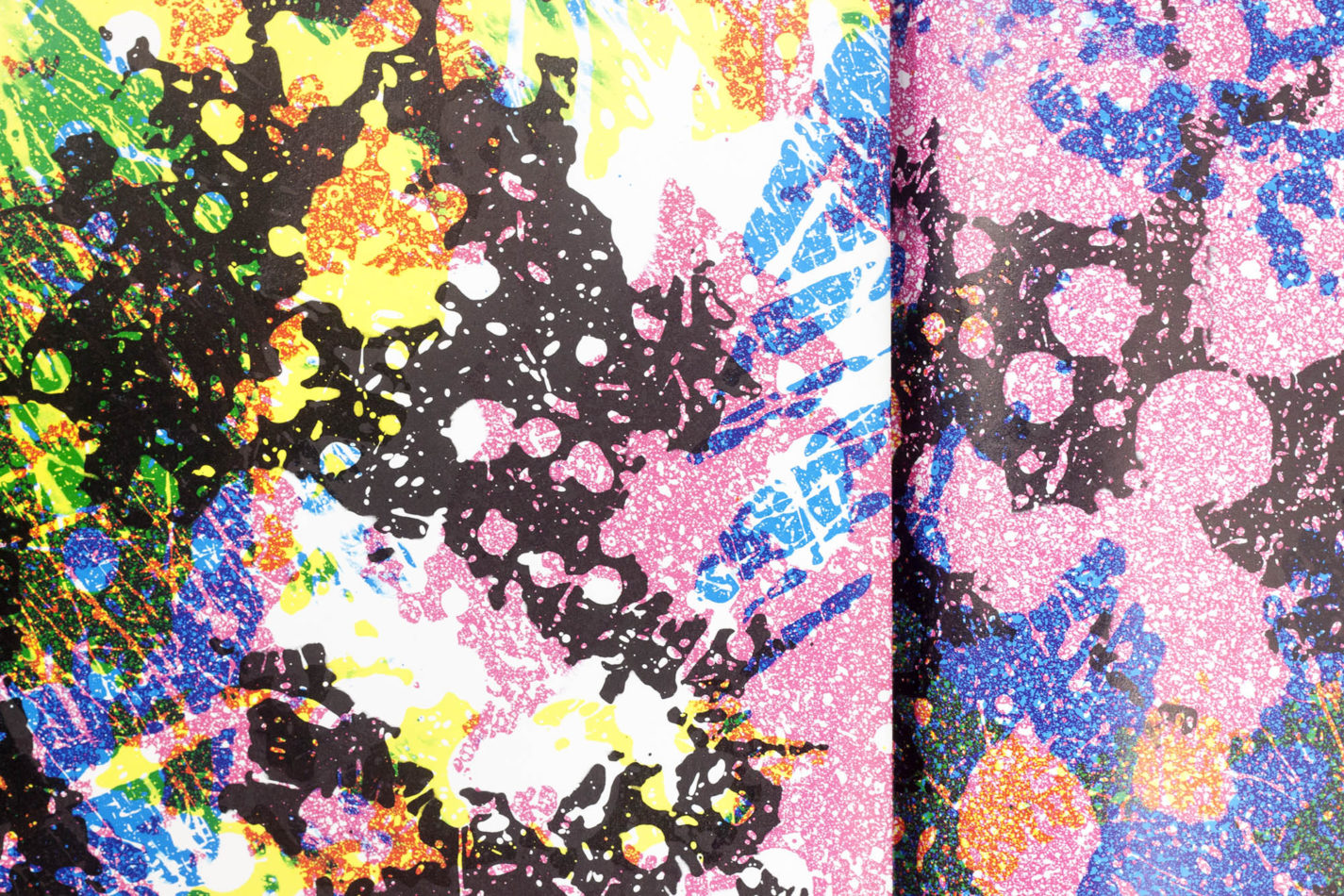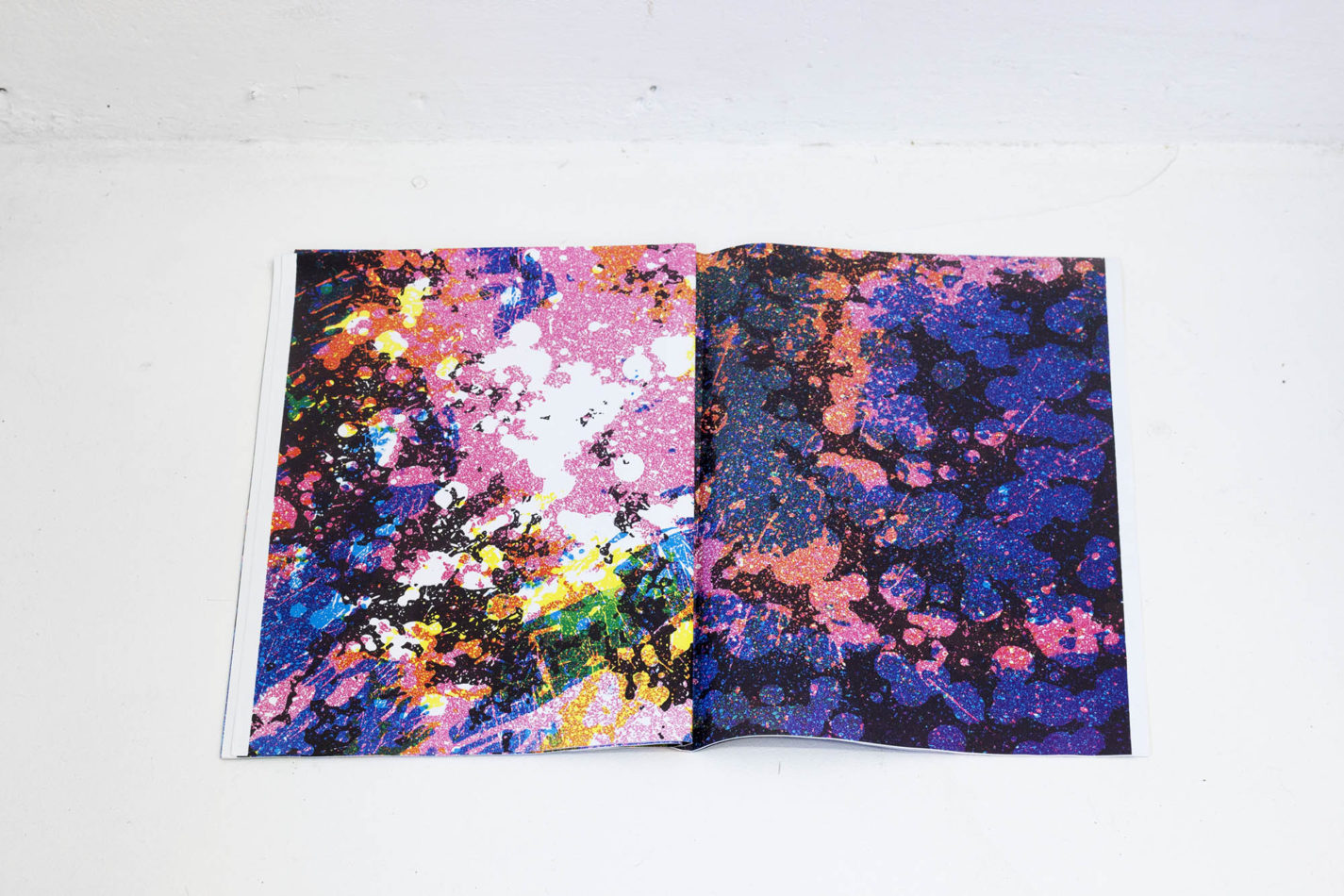 :Meridian P55
Manipulation of the coating on a printing plate through analogue interventions with various chemicals.
poster collection; 720 × 520 folded to 360 × 260; 75; 32. (2015)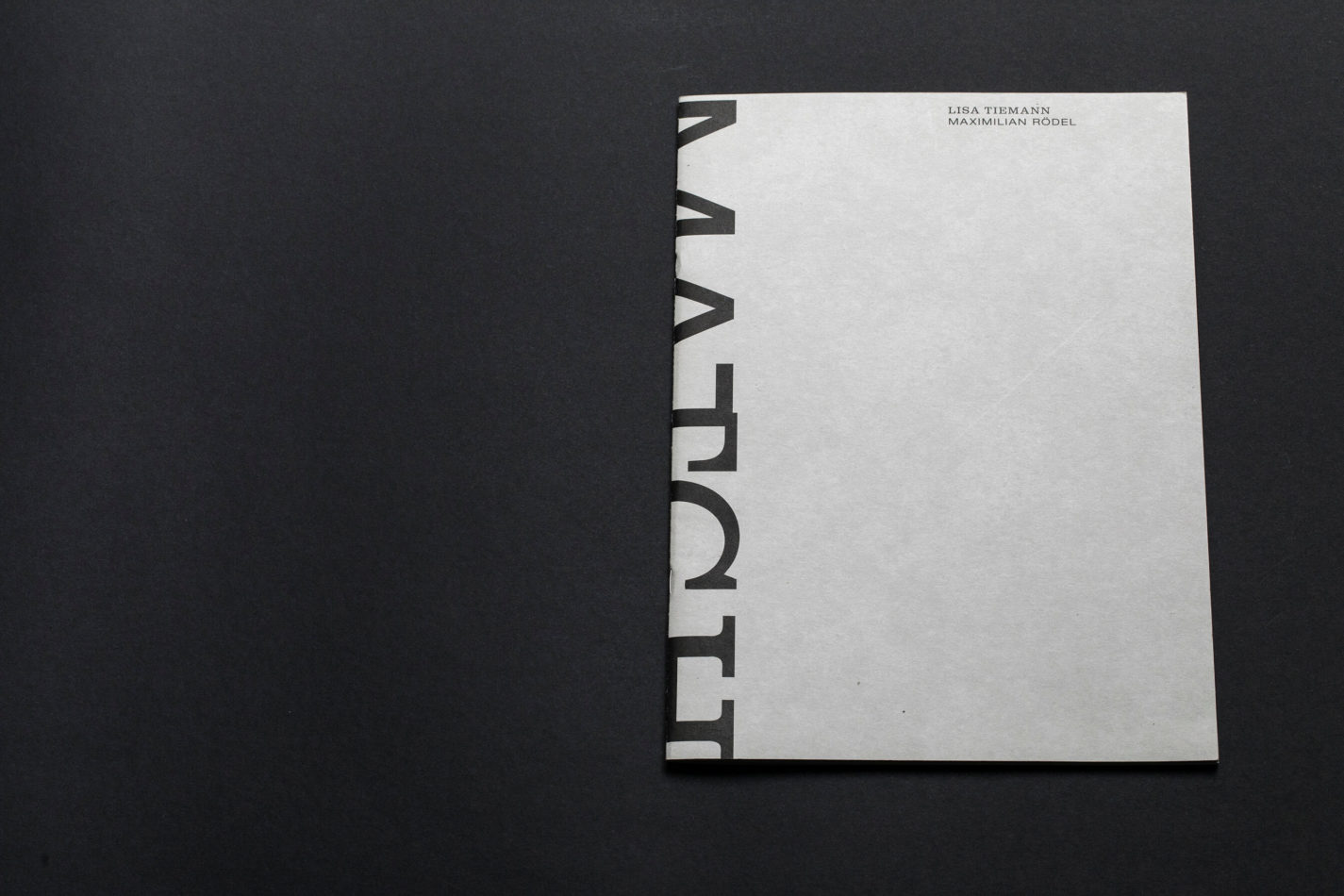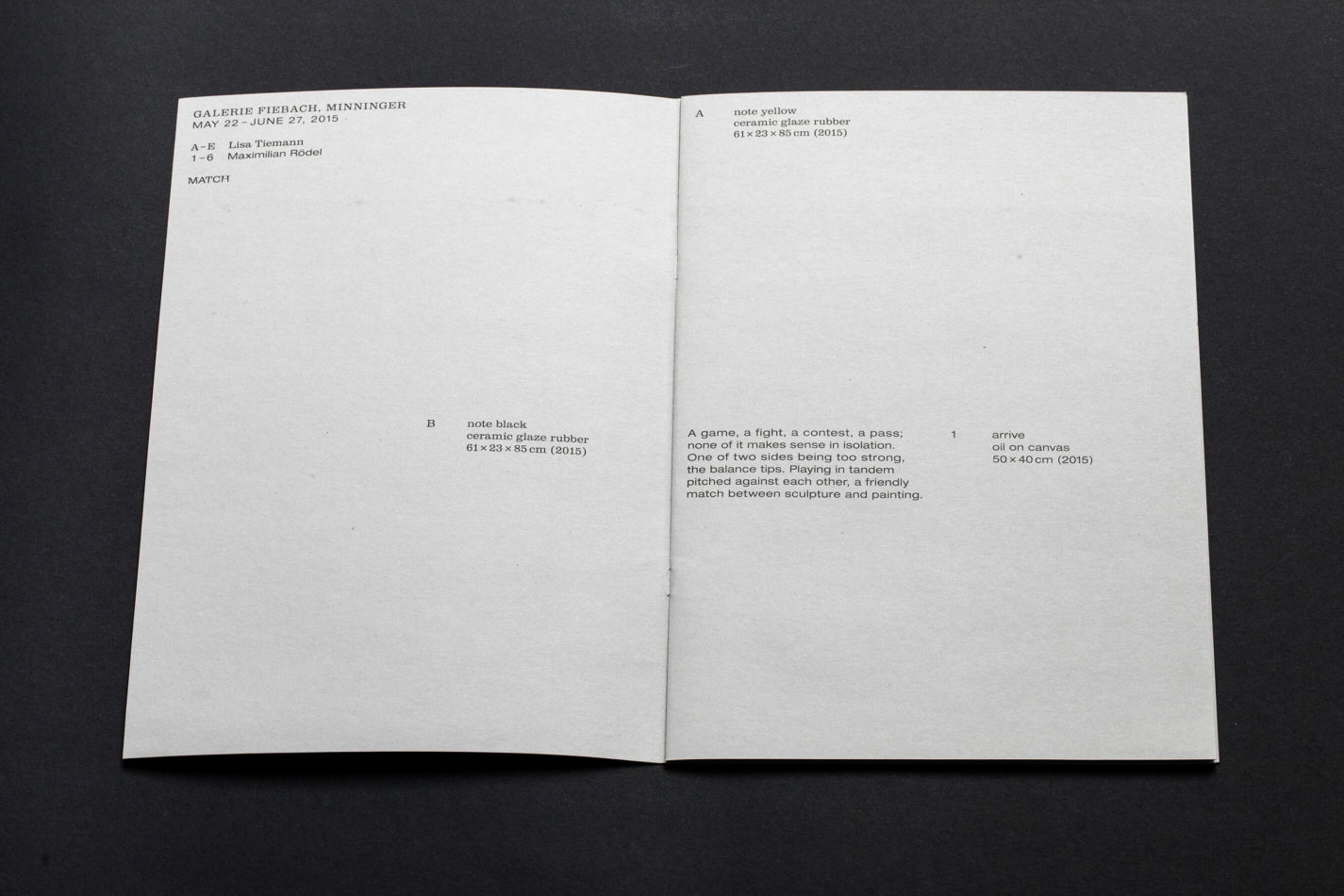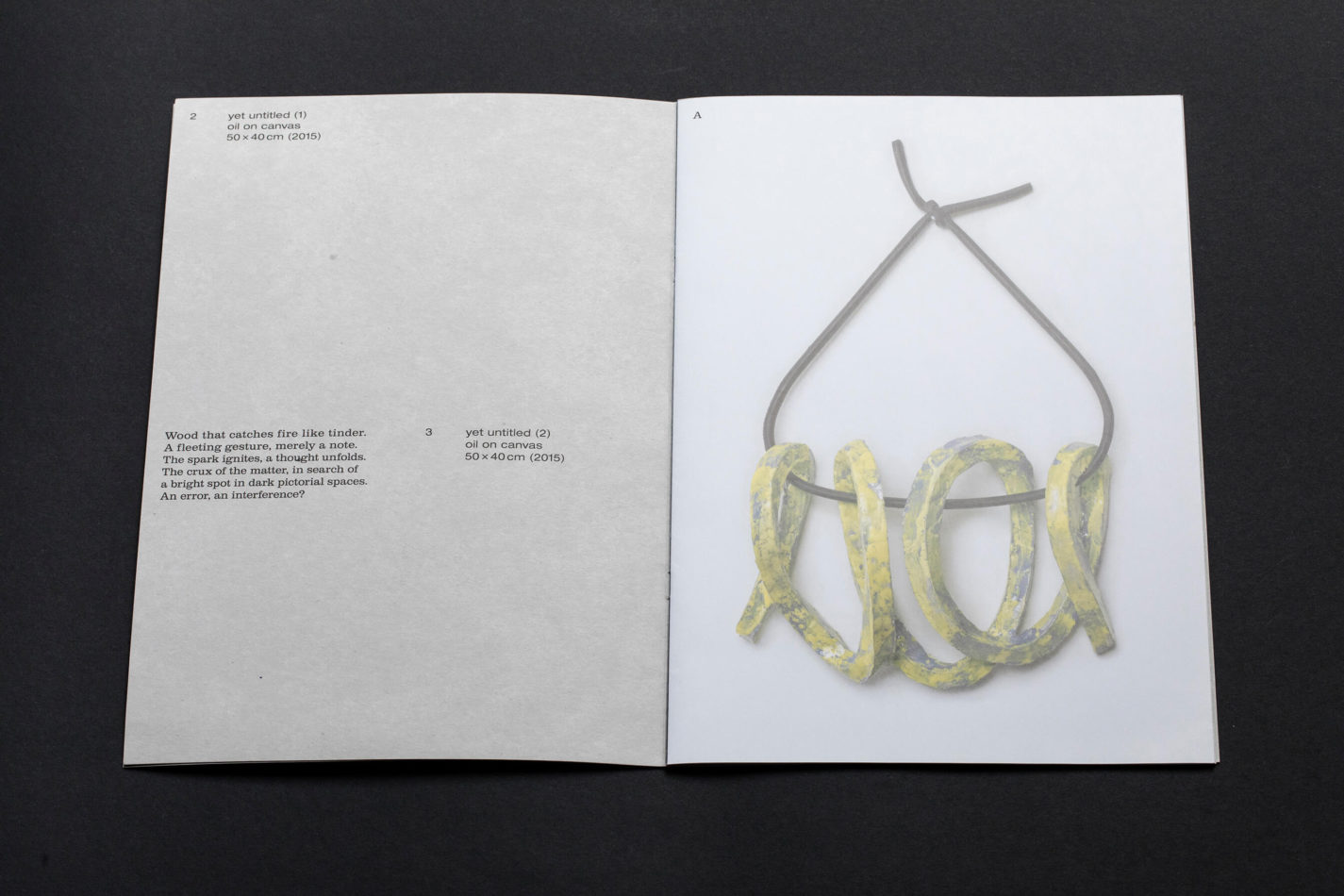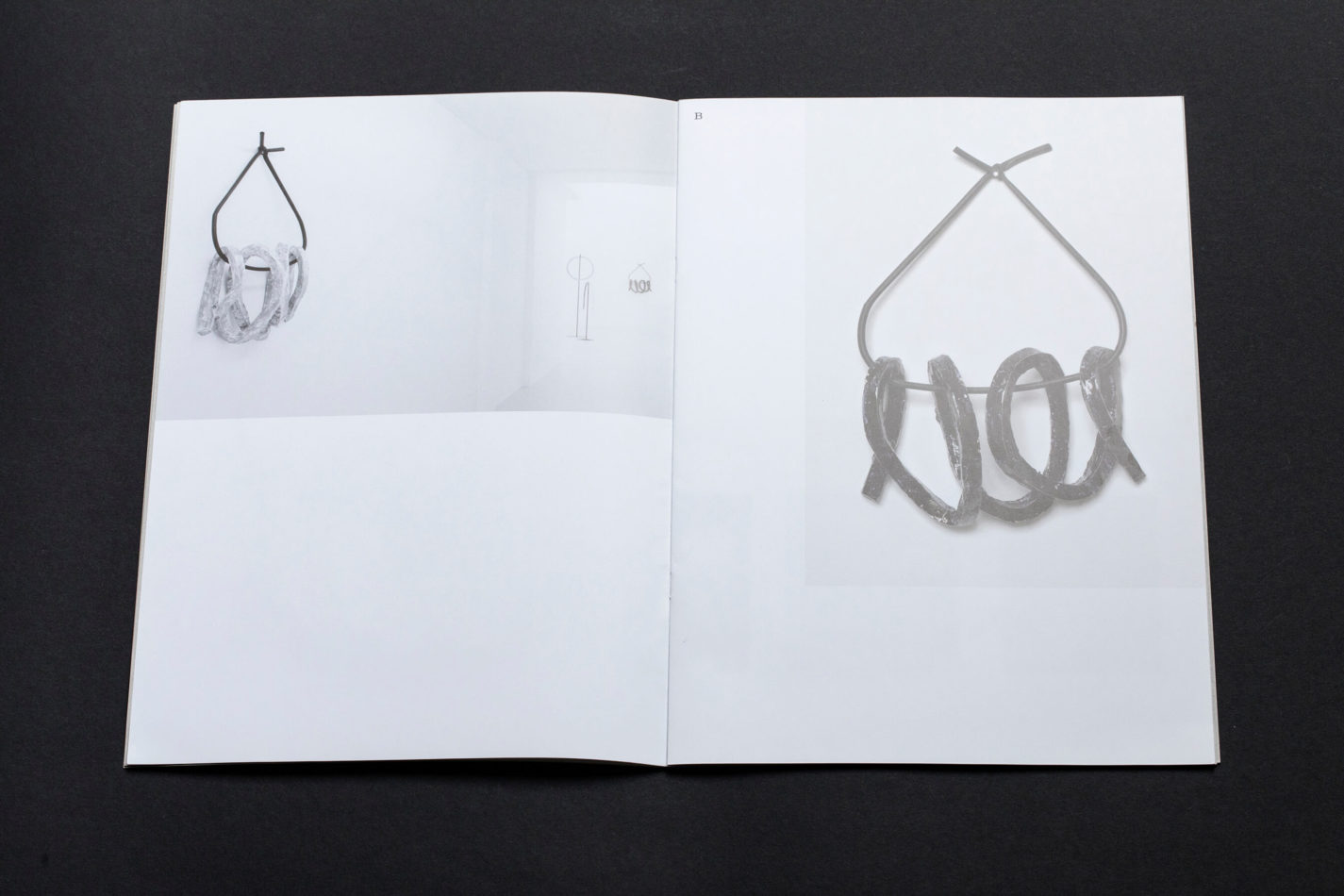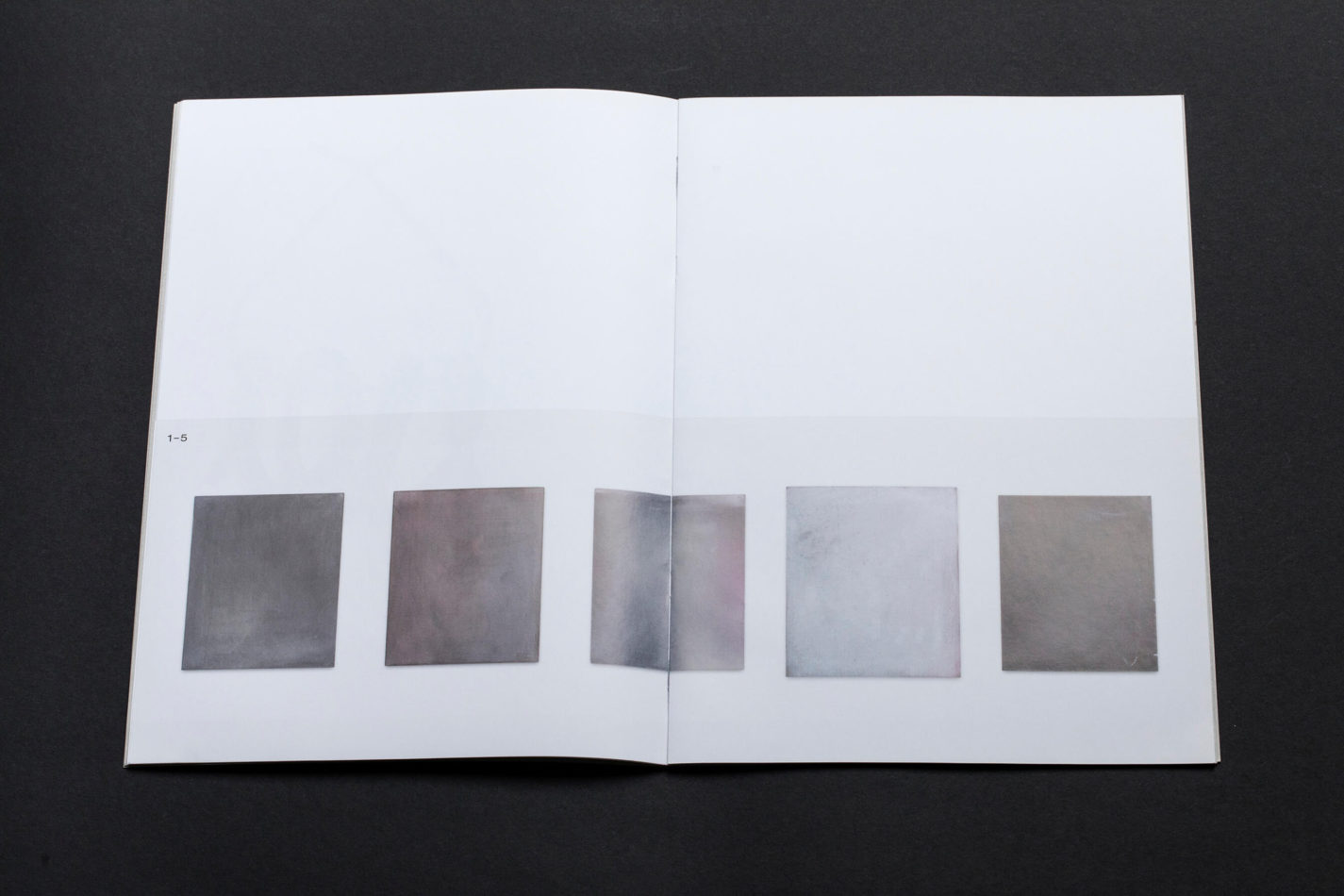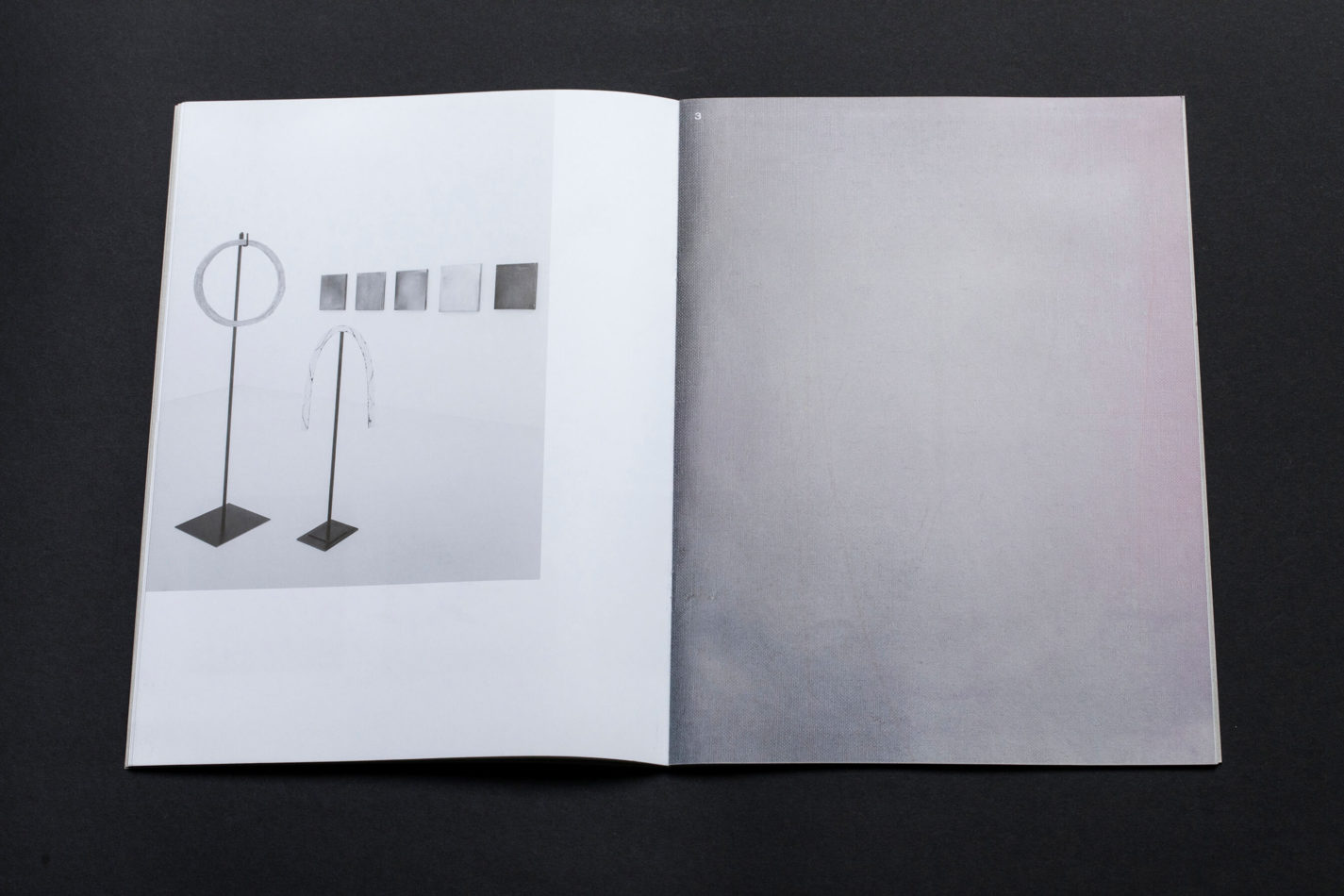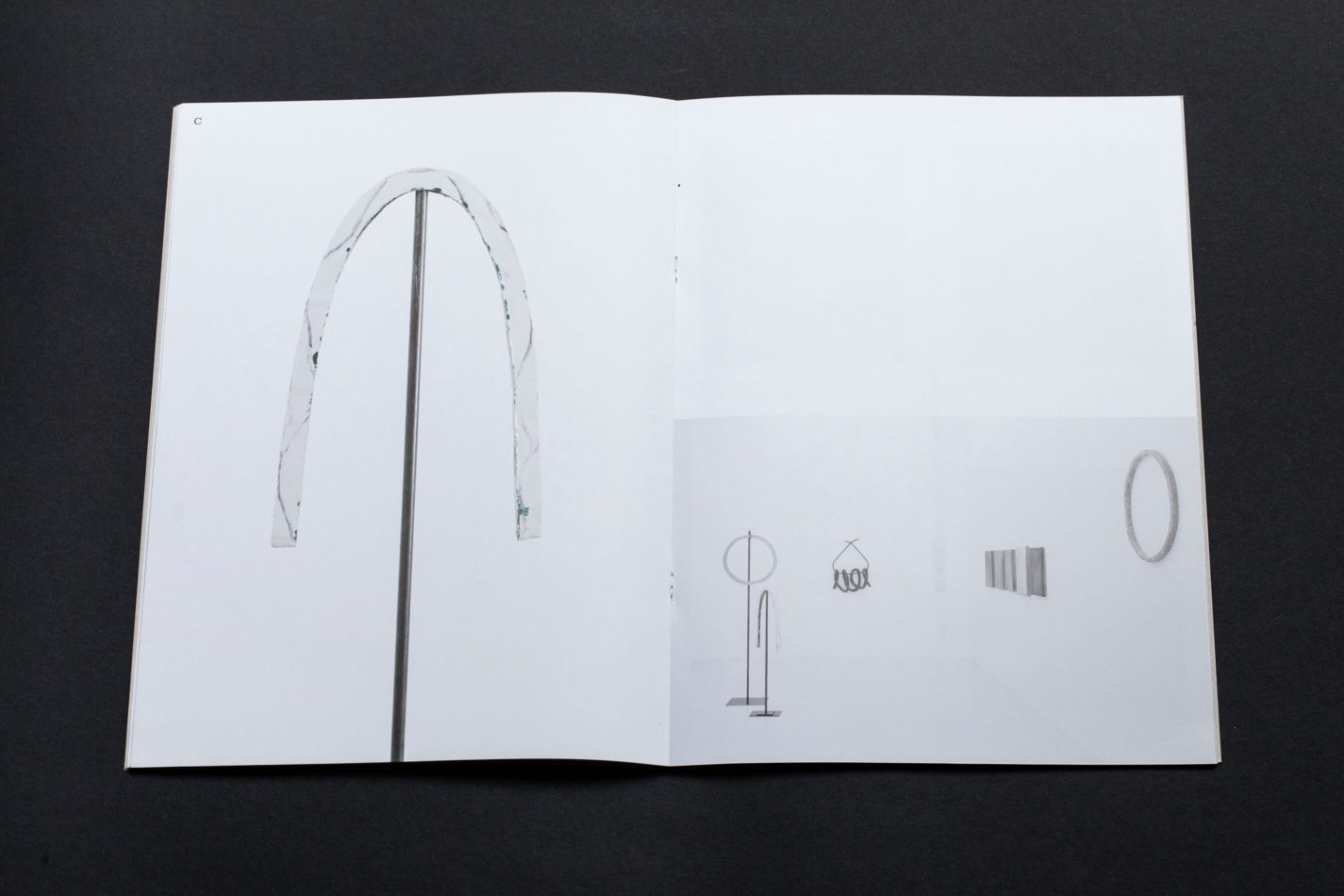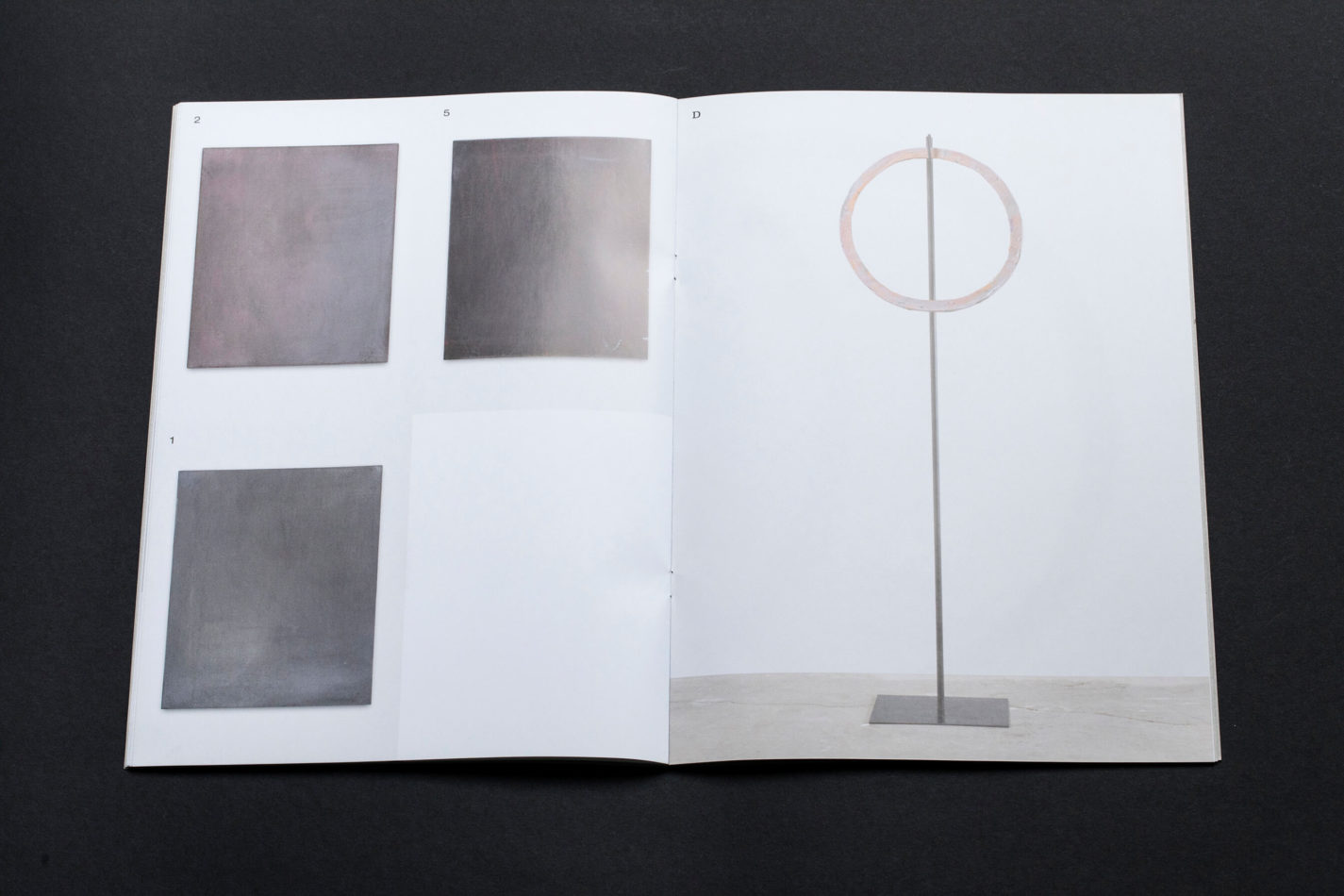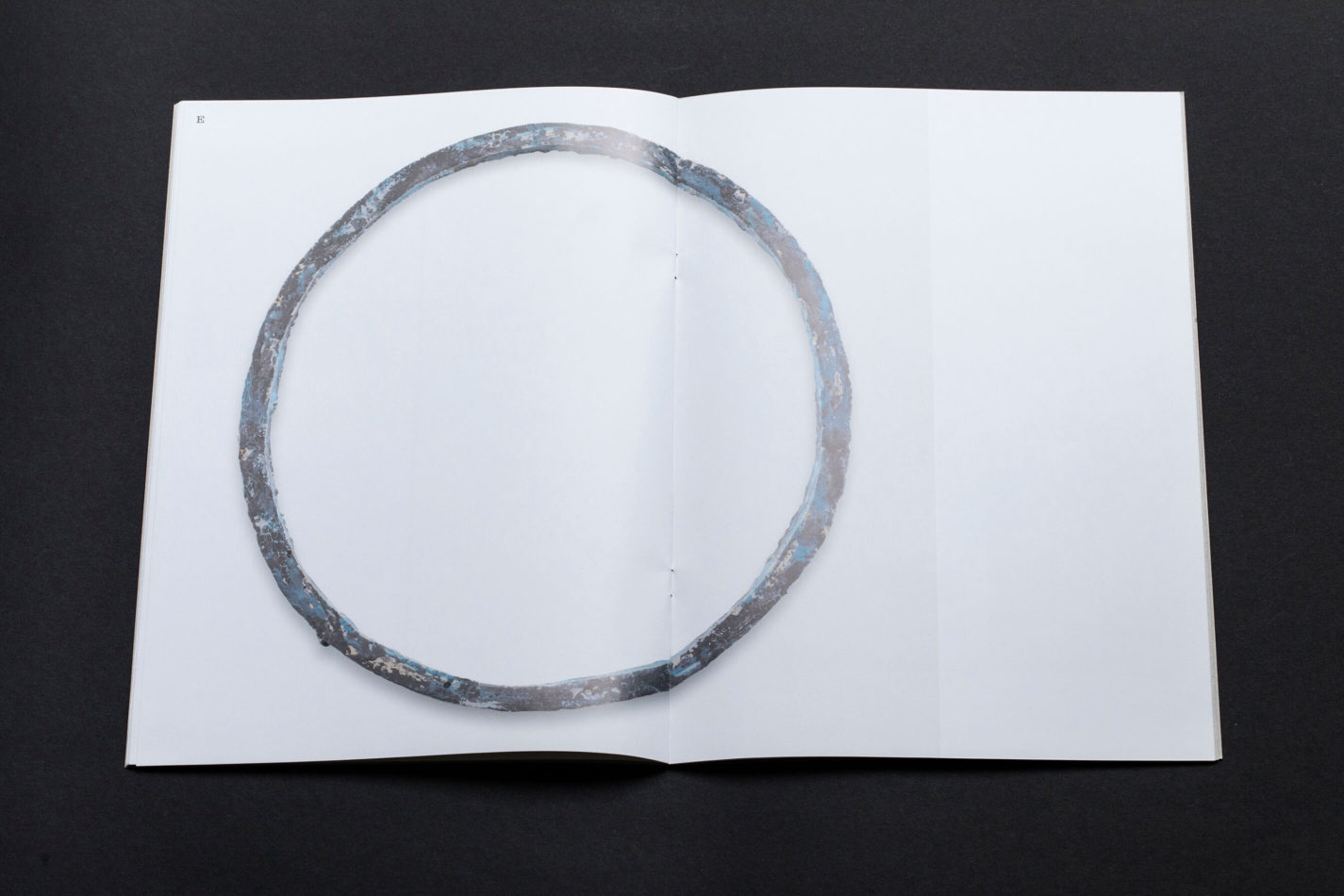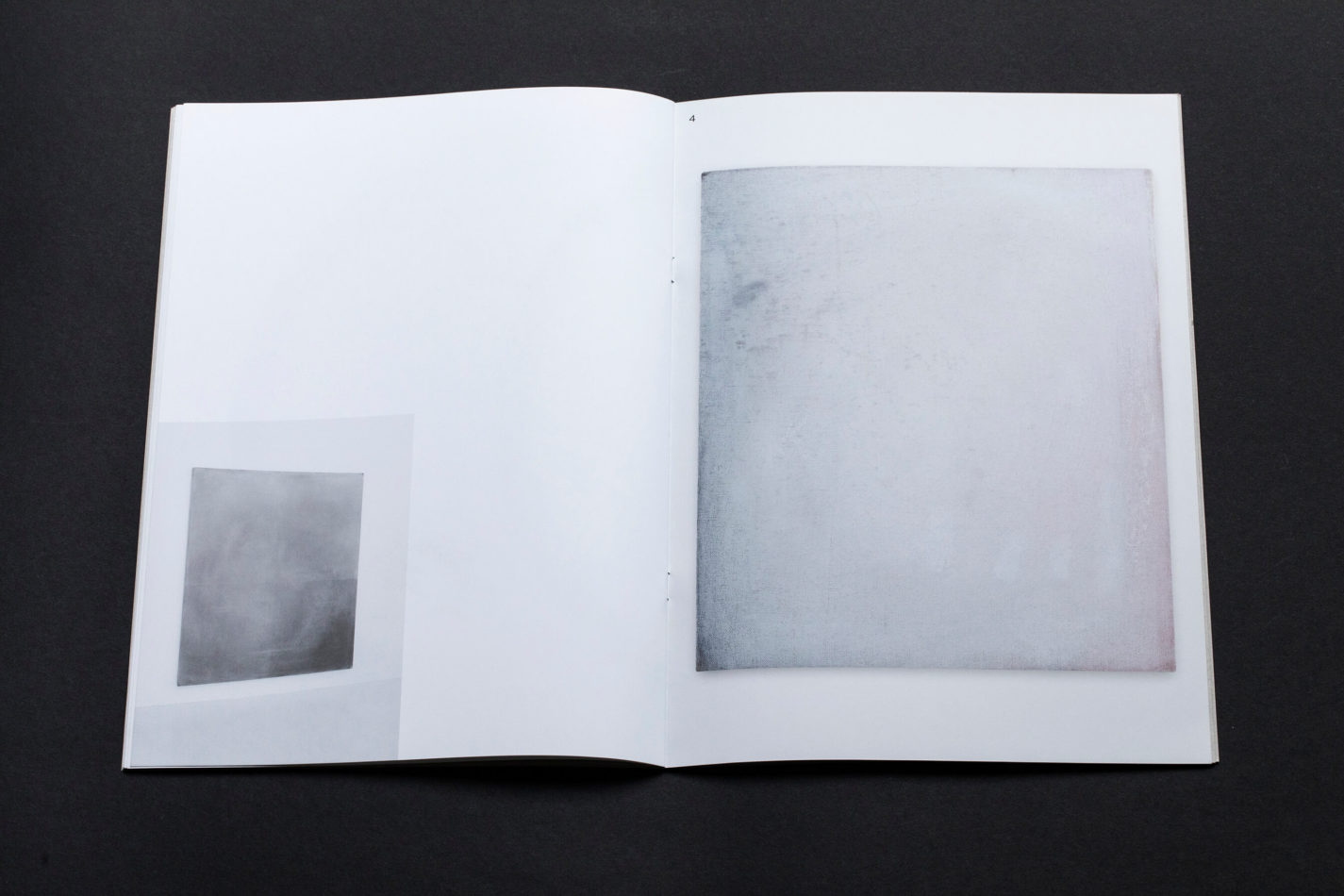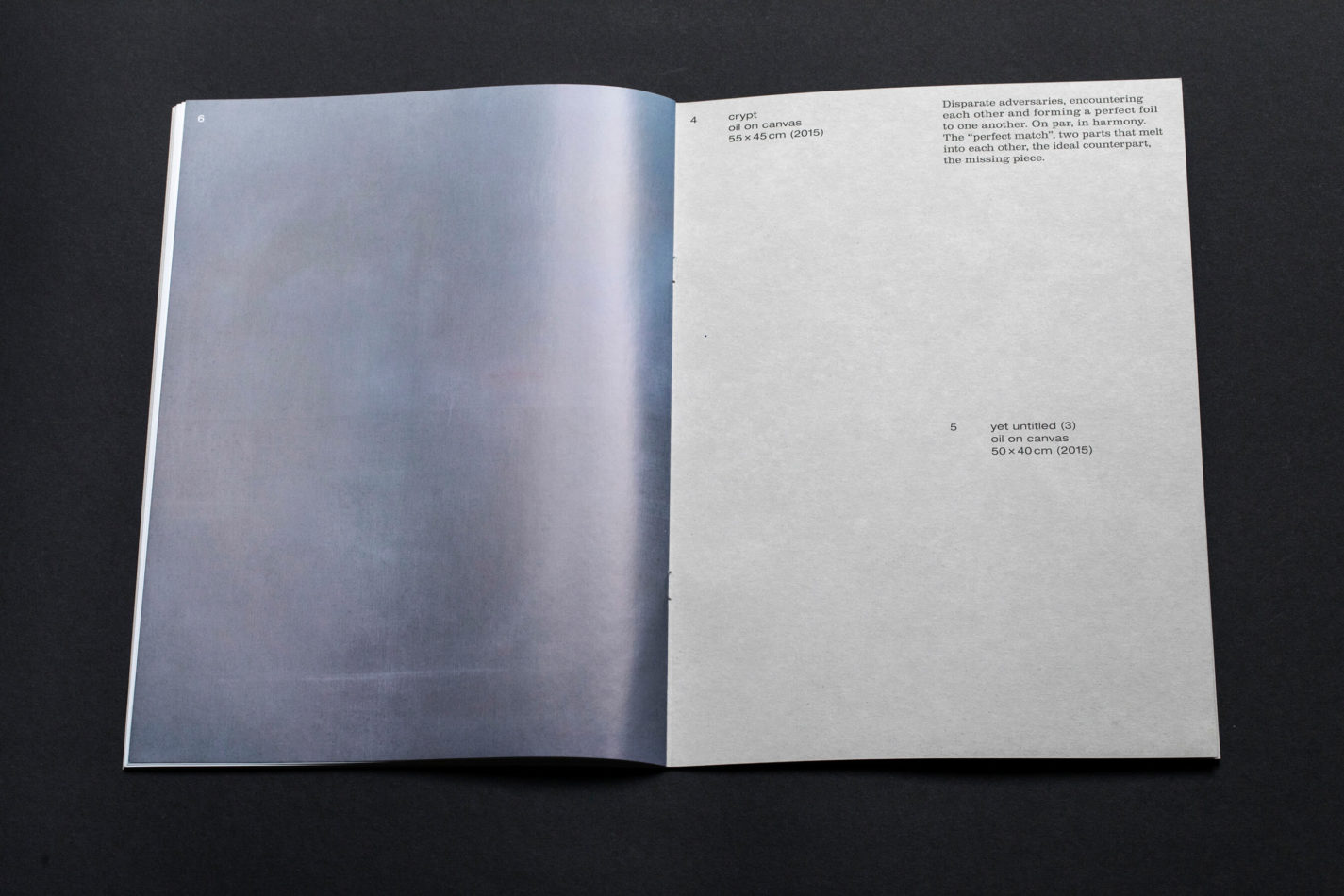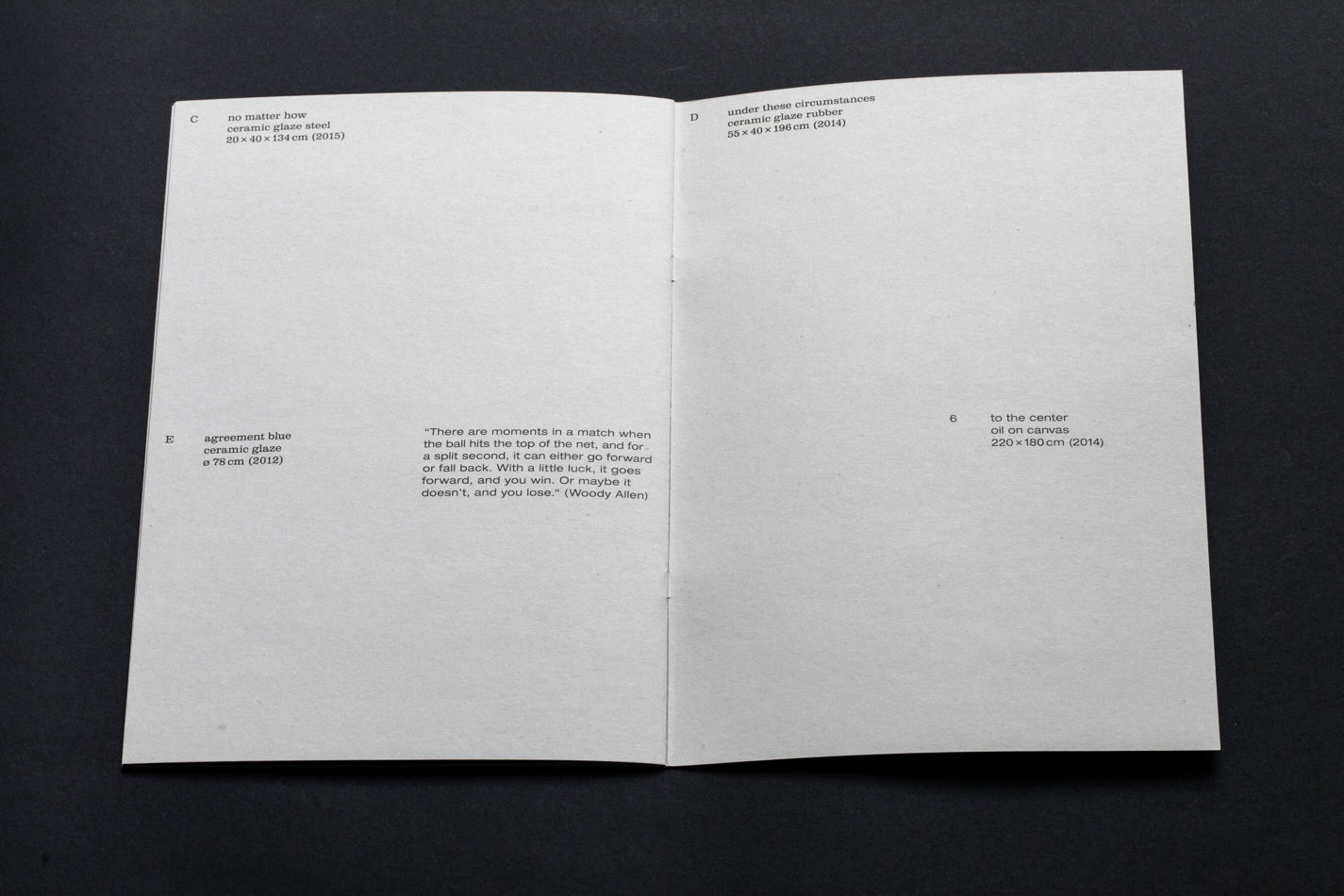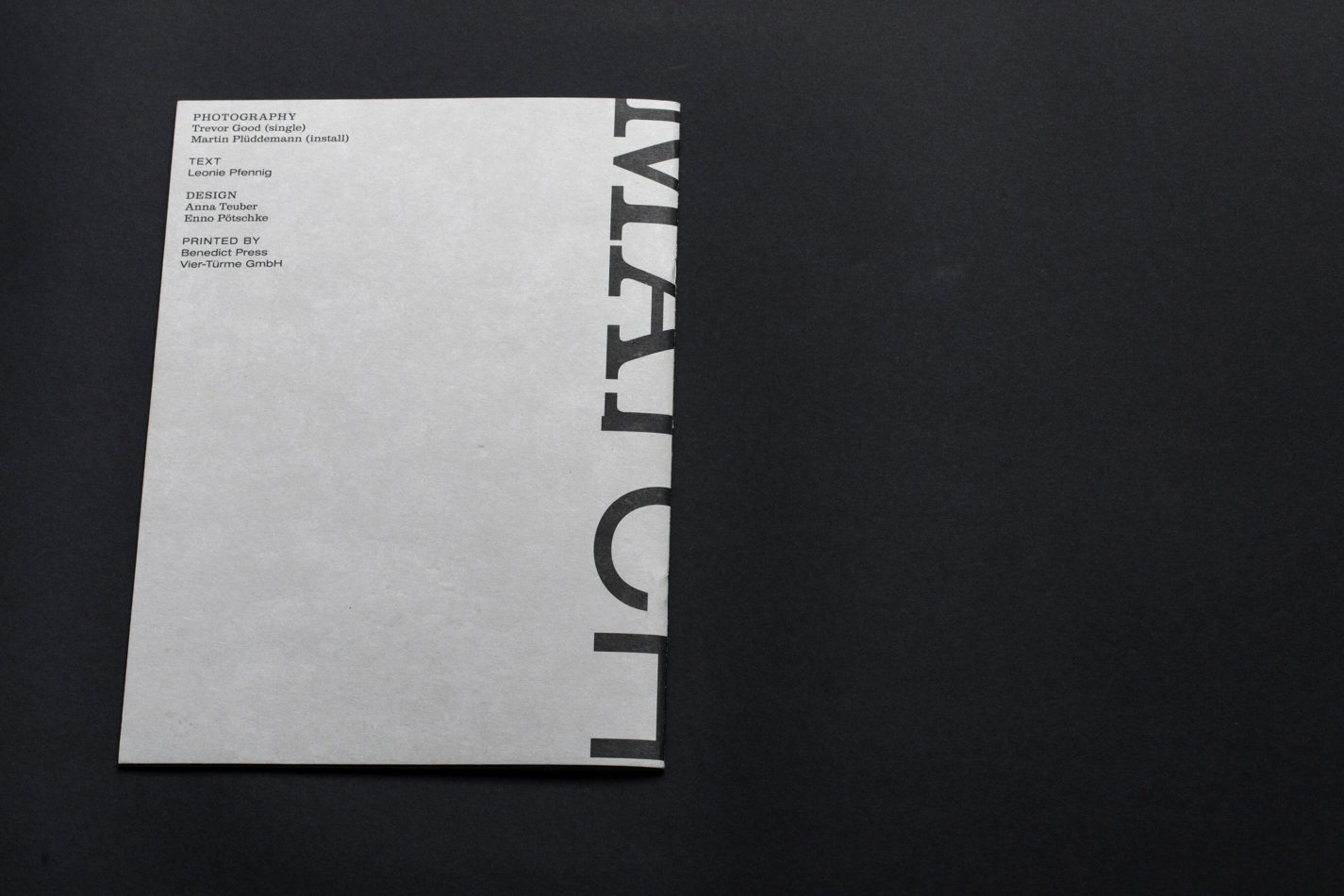 Match
together with Anna Teuber. Exhibition catalogue for the show of Lisa Tiemann and Maximilian Rödel at Fiebach Minninger Cologne 22 May – 27 June 2015. "A game, a fight, a contest, a pass; none of it makes sense in isolation. One of two sides being too strong, the balance tips. Playing in tandem pitched against each other, a friendly match between sculpture and painting."
catalogue; 340 × 240; english; 500; 20. (2015)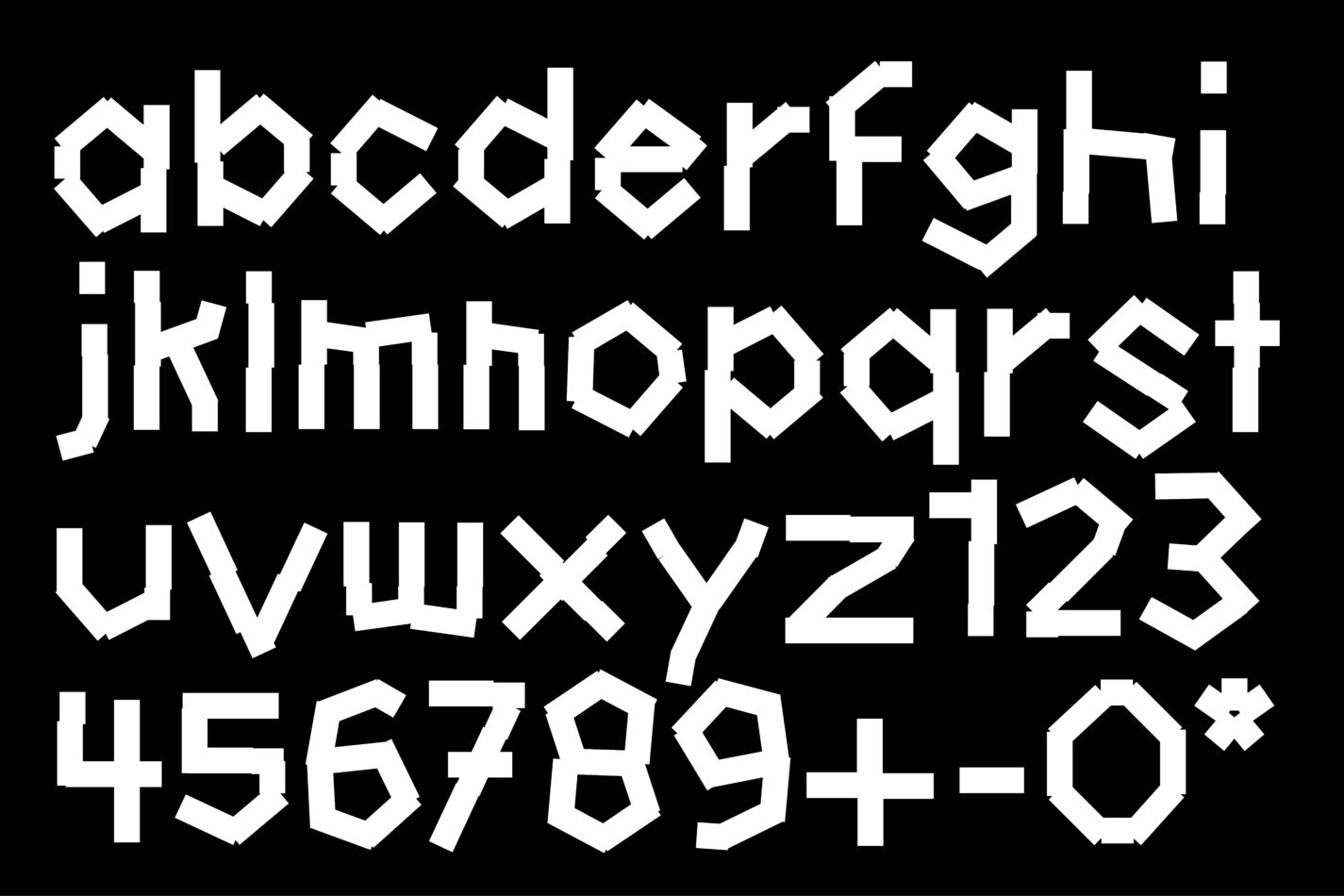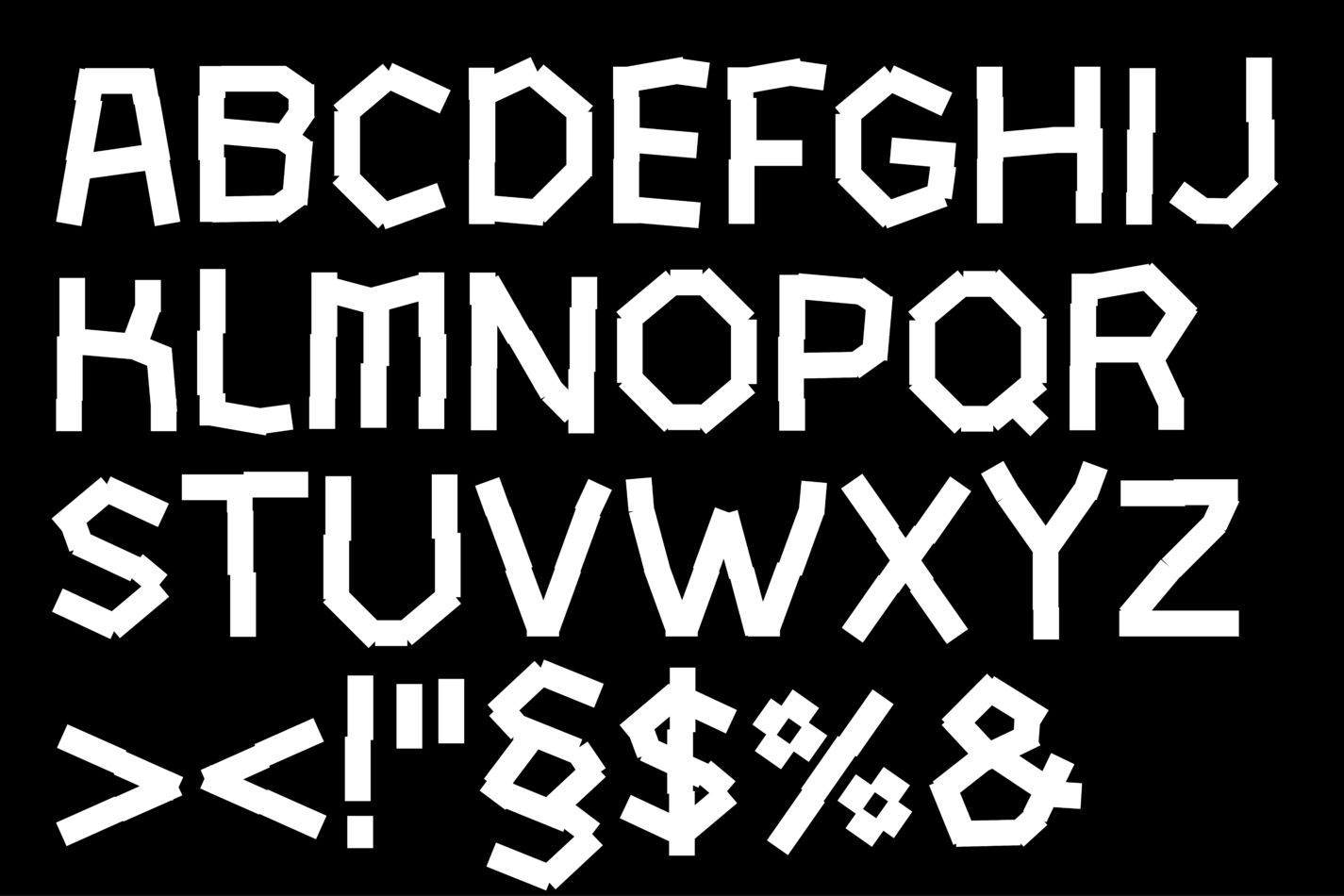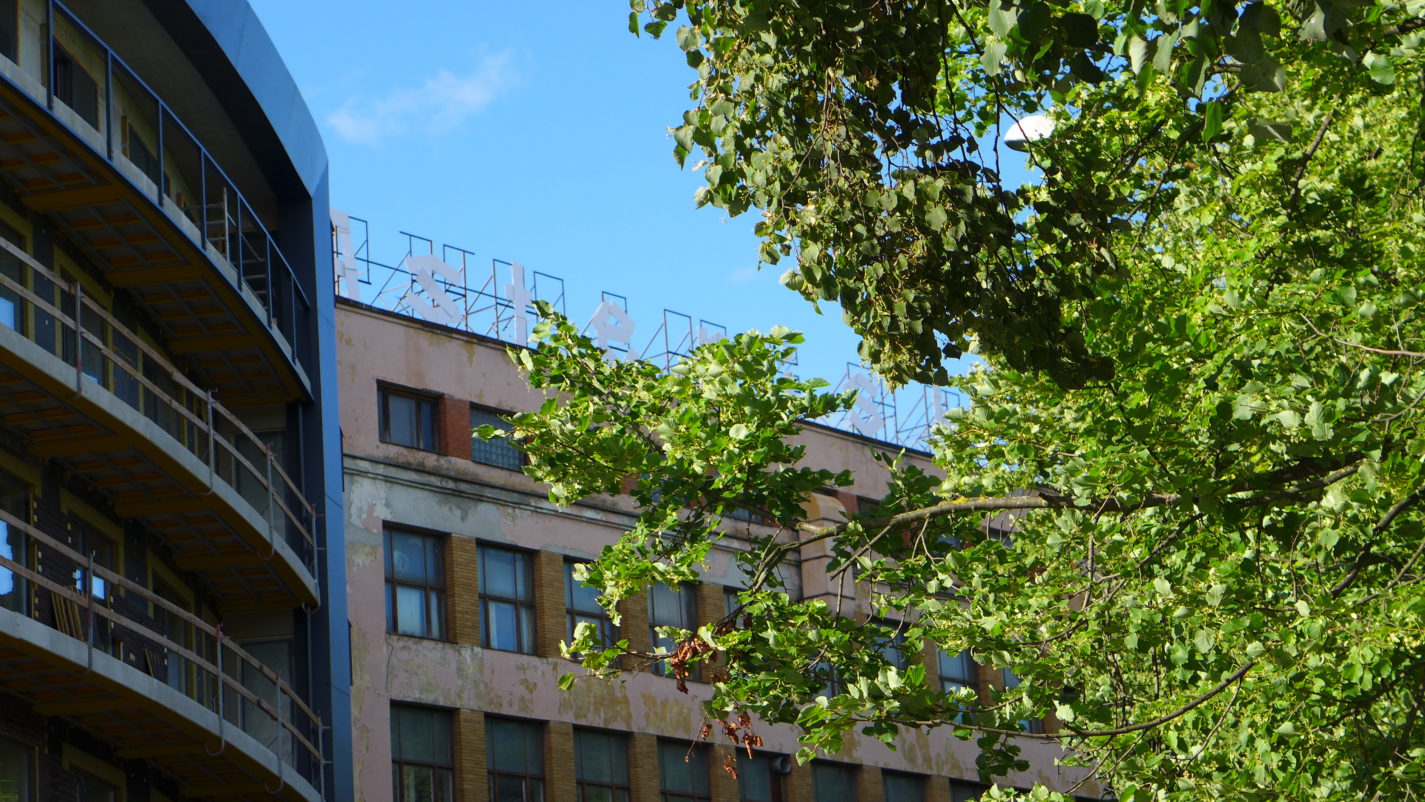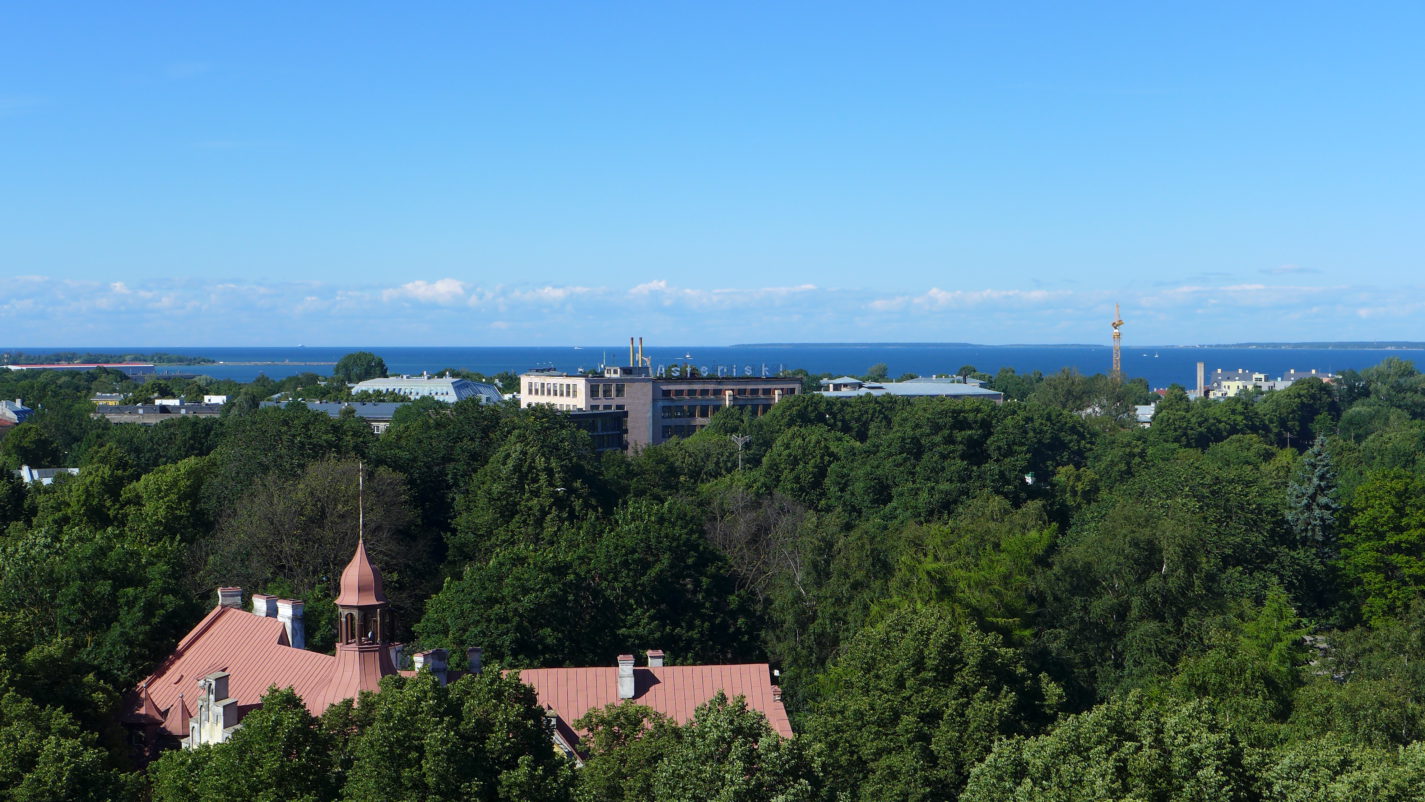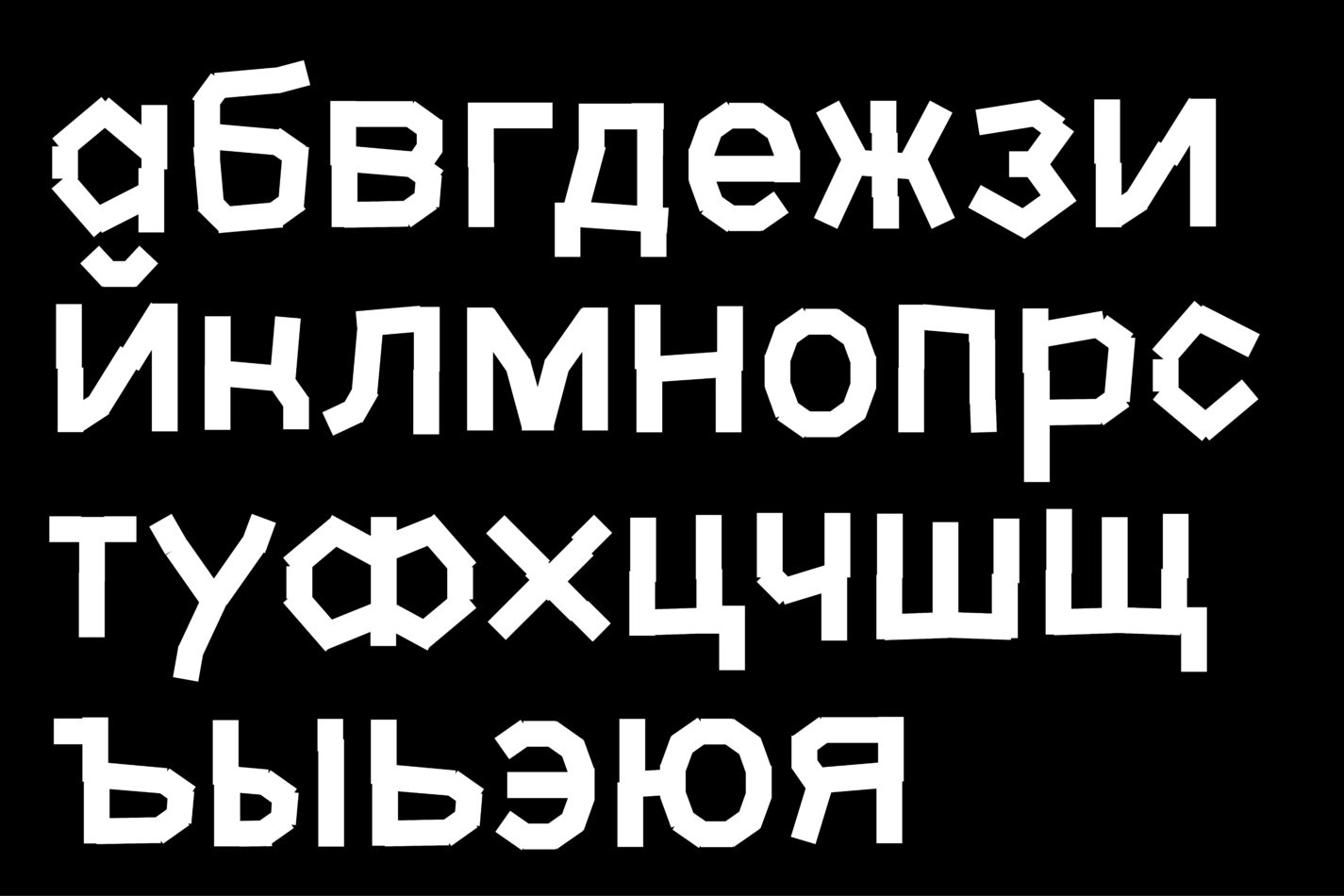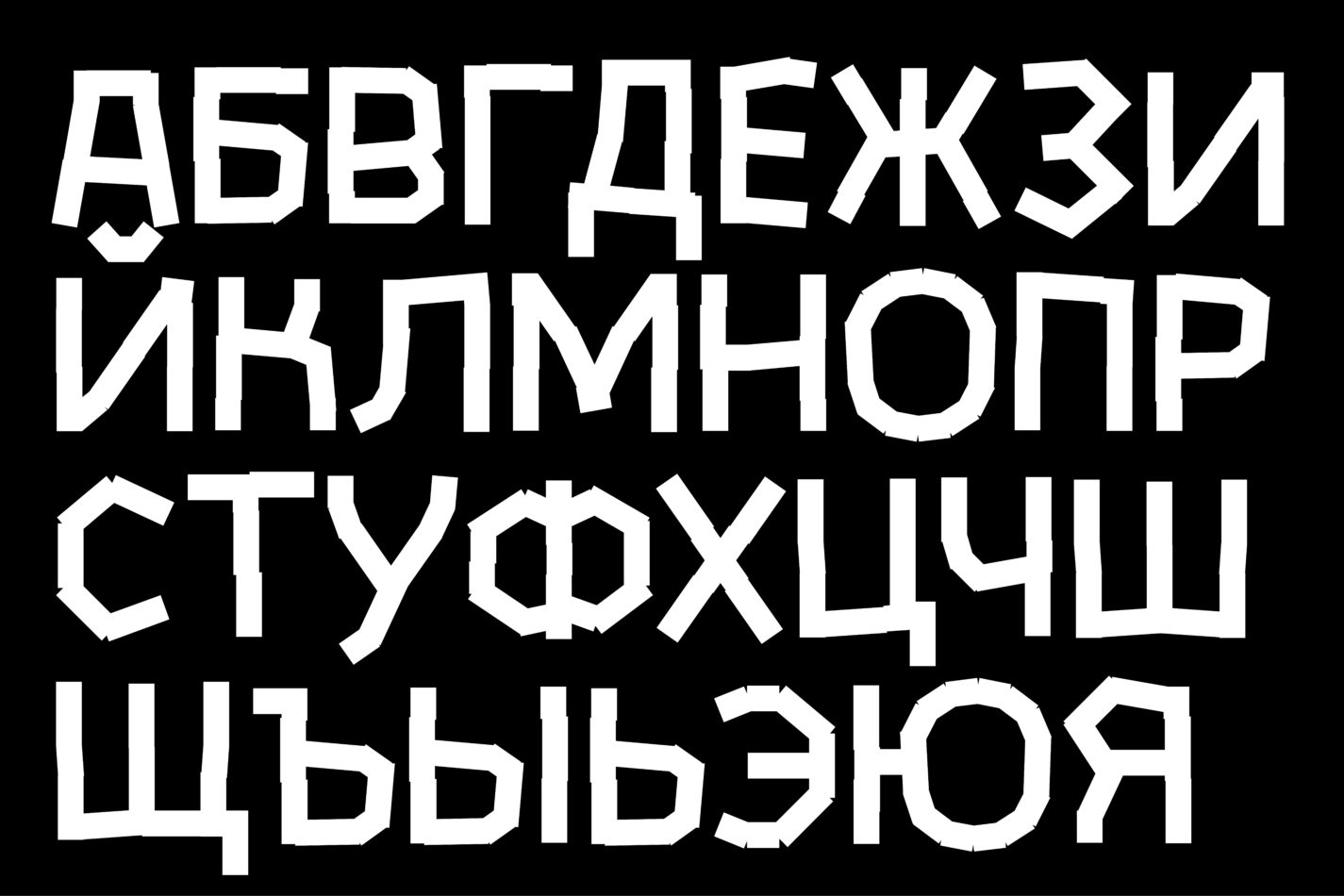 Red Dawn
together with Leonard Herrmann. Red Dawn is a straightforward headline font based on the steel structure of a sign on the roof of a former sock factory just outside the Old Town in Tallinn, Estonia. Each of its characters is formed through the modular combination of two shapes—one short and one long—which can also be represented as sounds. This gives each character a unique sound signature which can be read' by a listener, allowing the font to function as an alternative to Morse code. It was developed over the course of three days, together with Jungmyung Lee and under the supervision of Karel Martens, during a workshop at the Asterisk Summer School in 2015.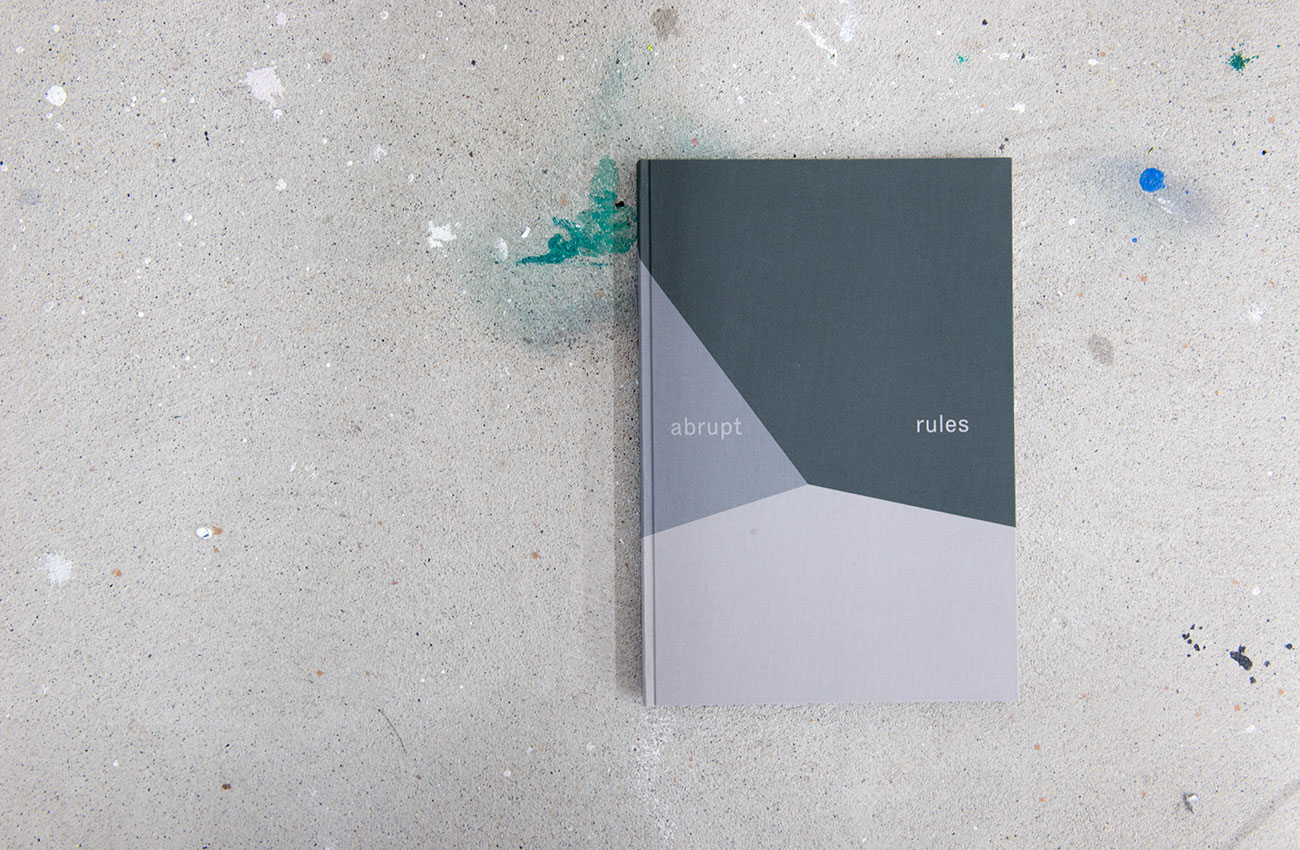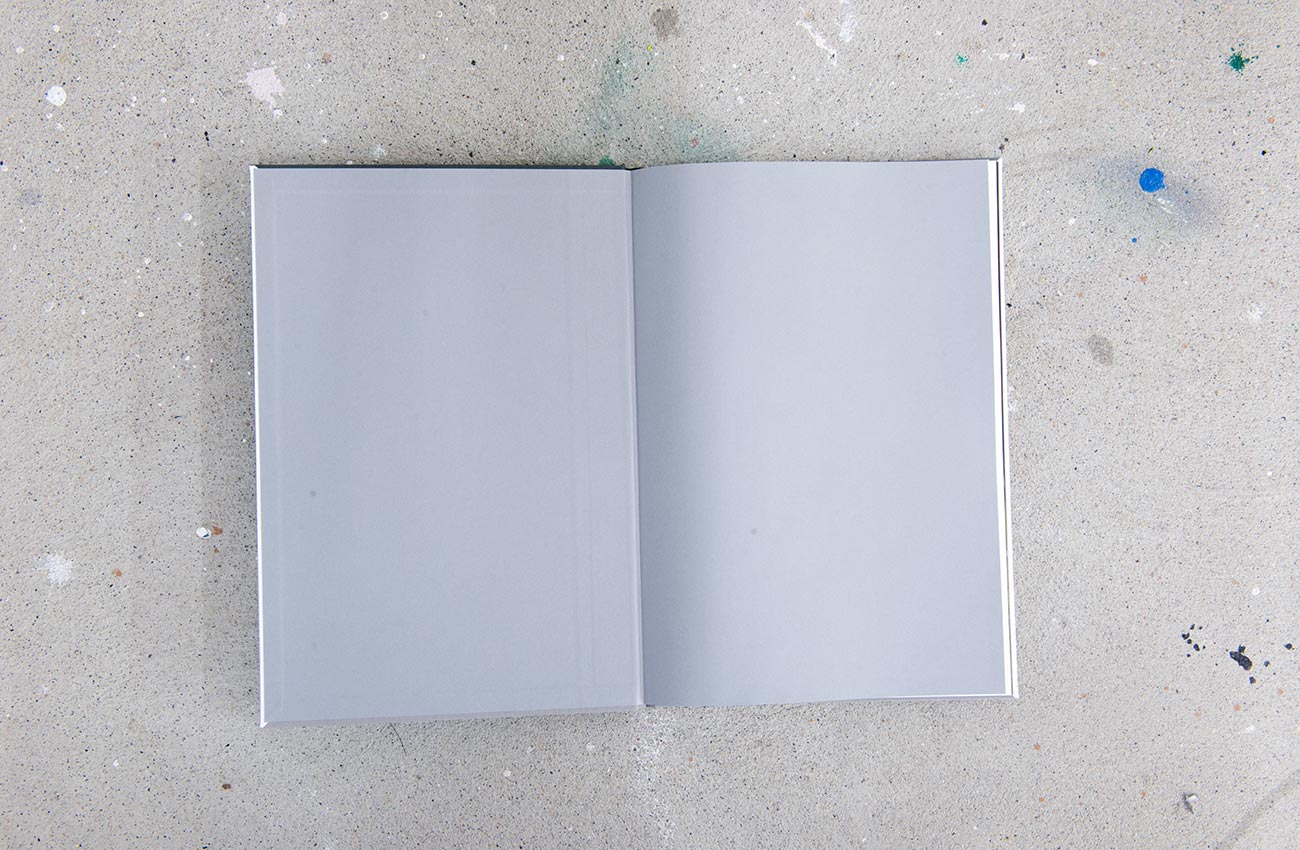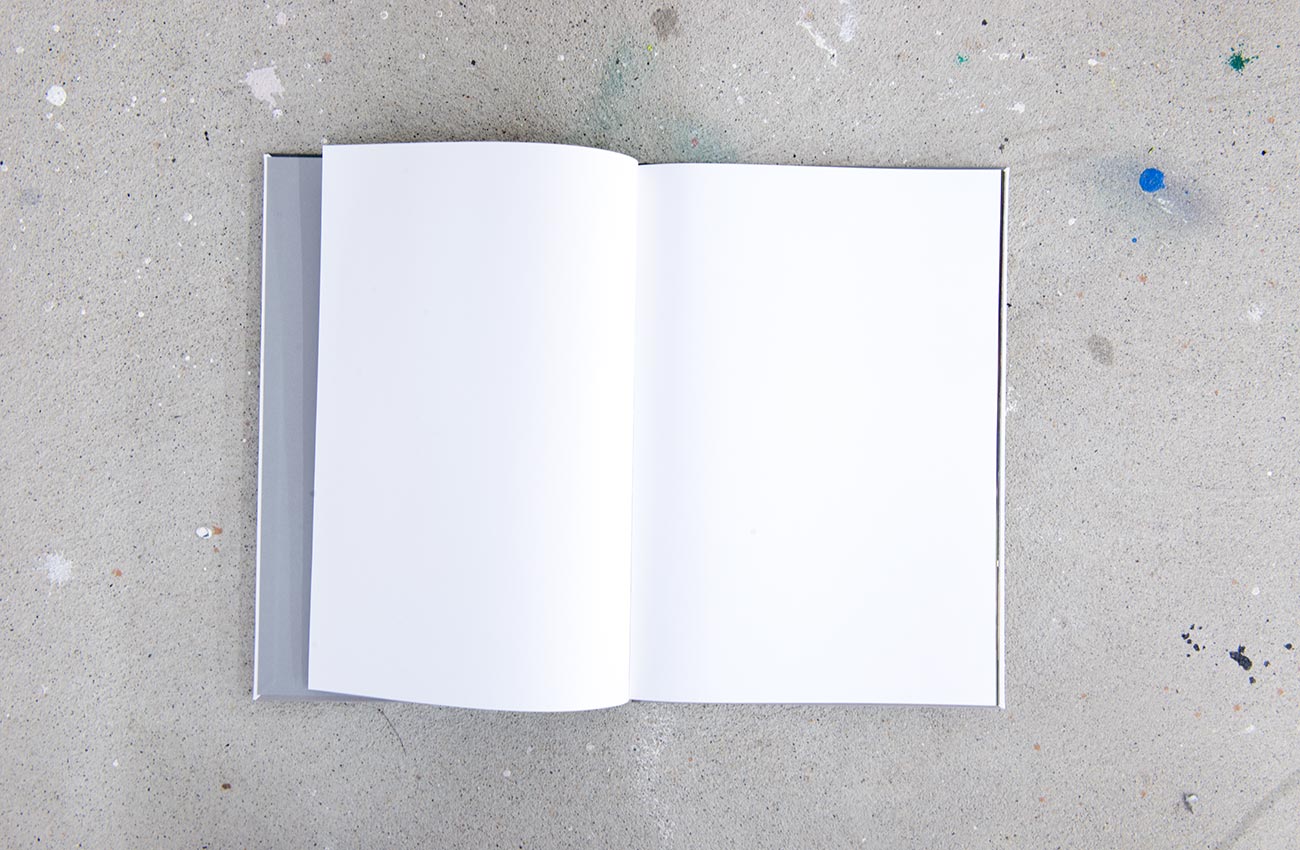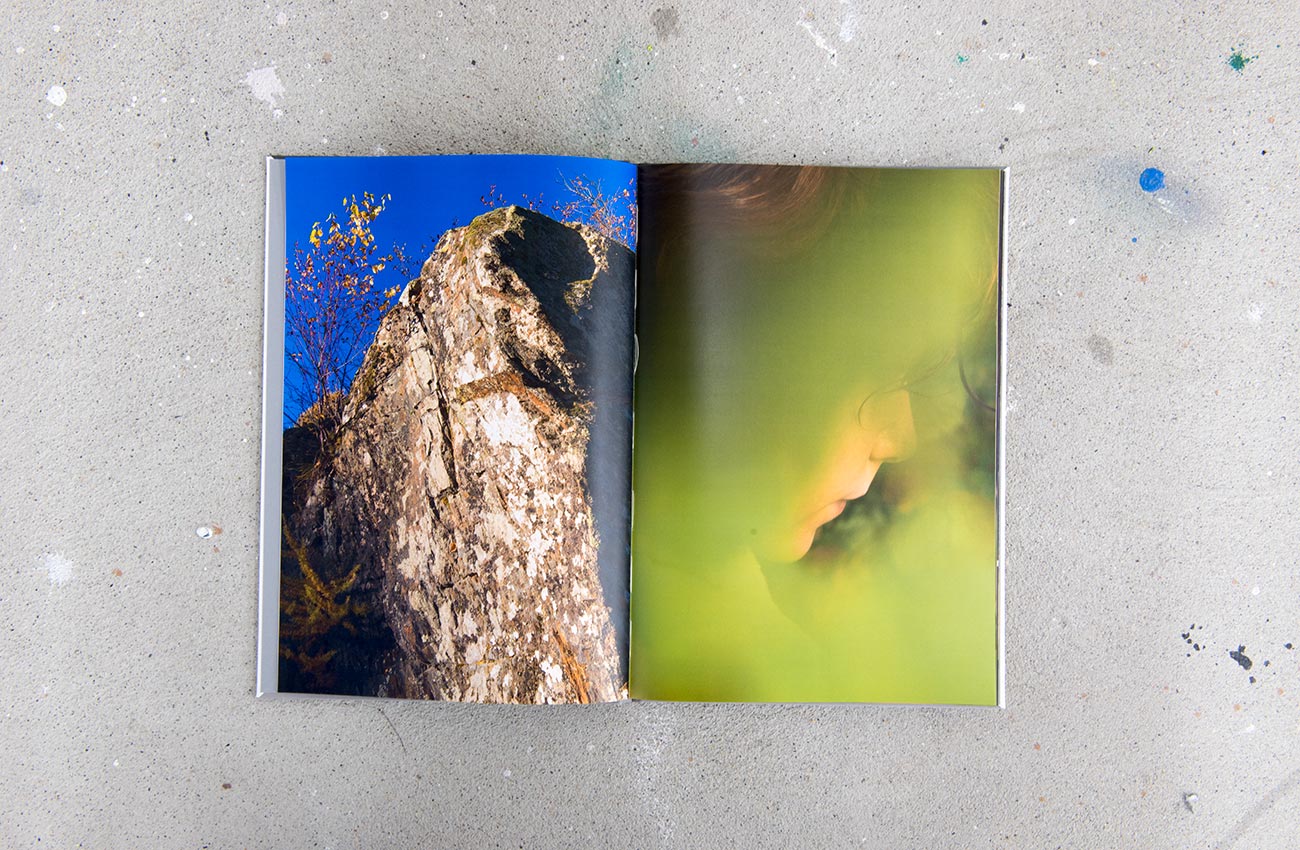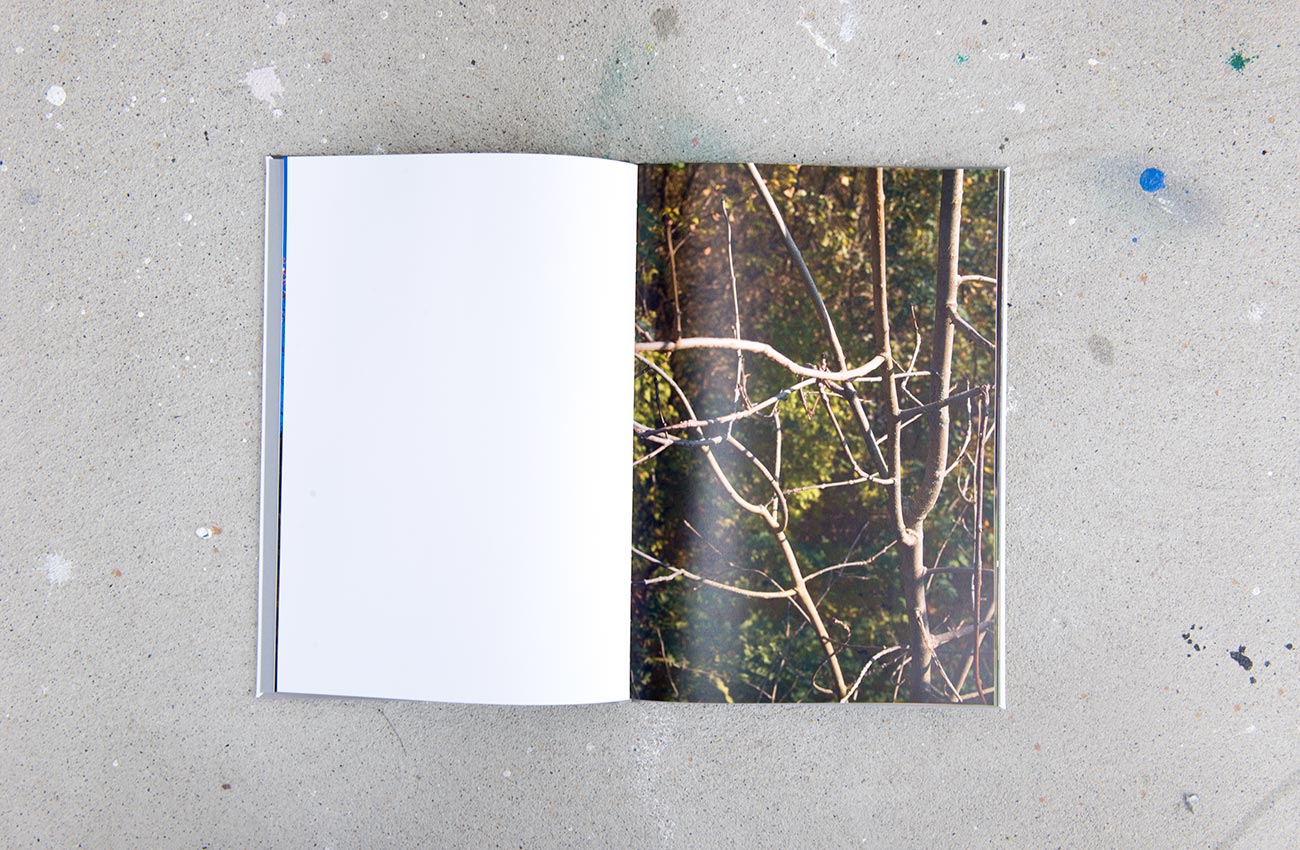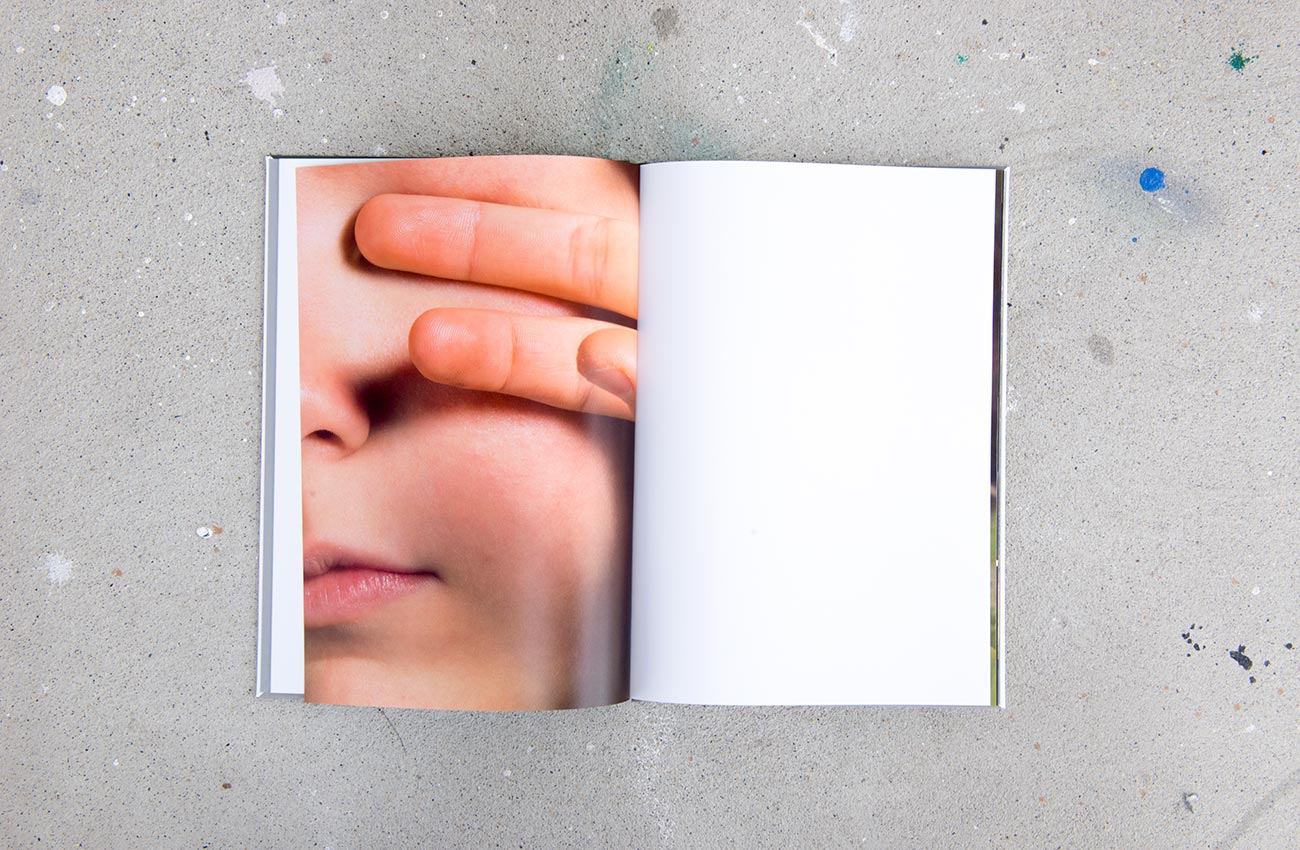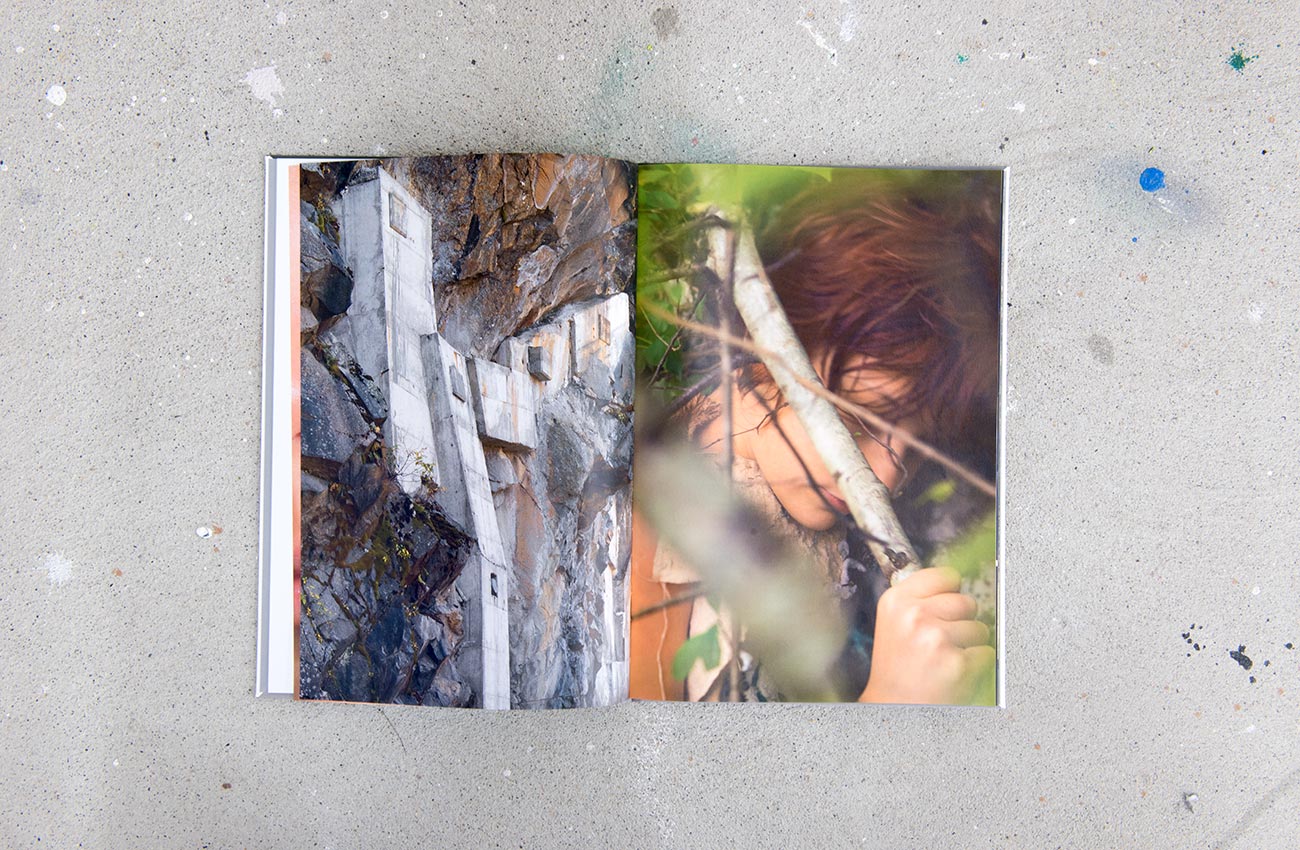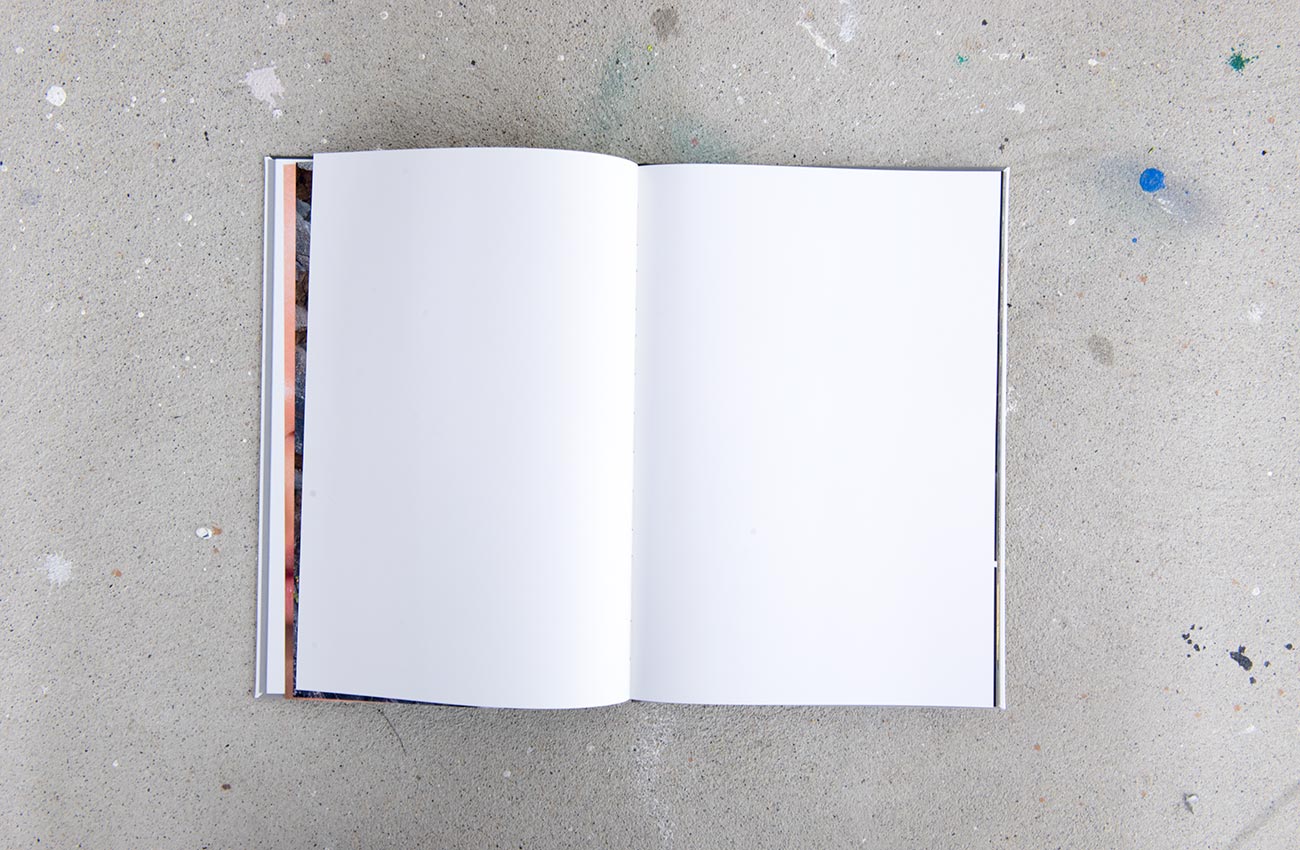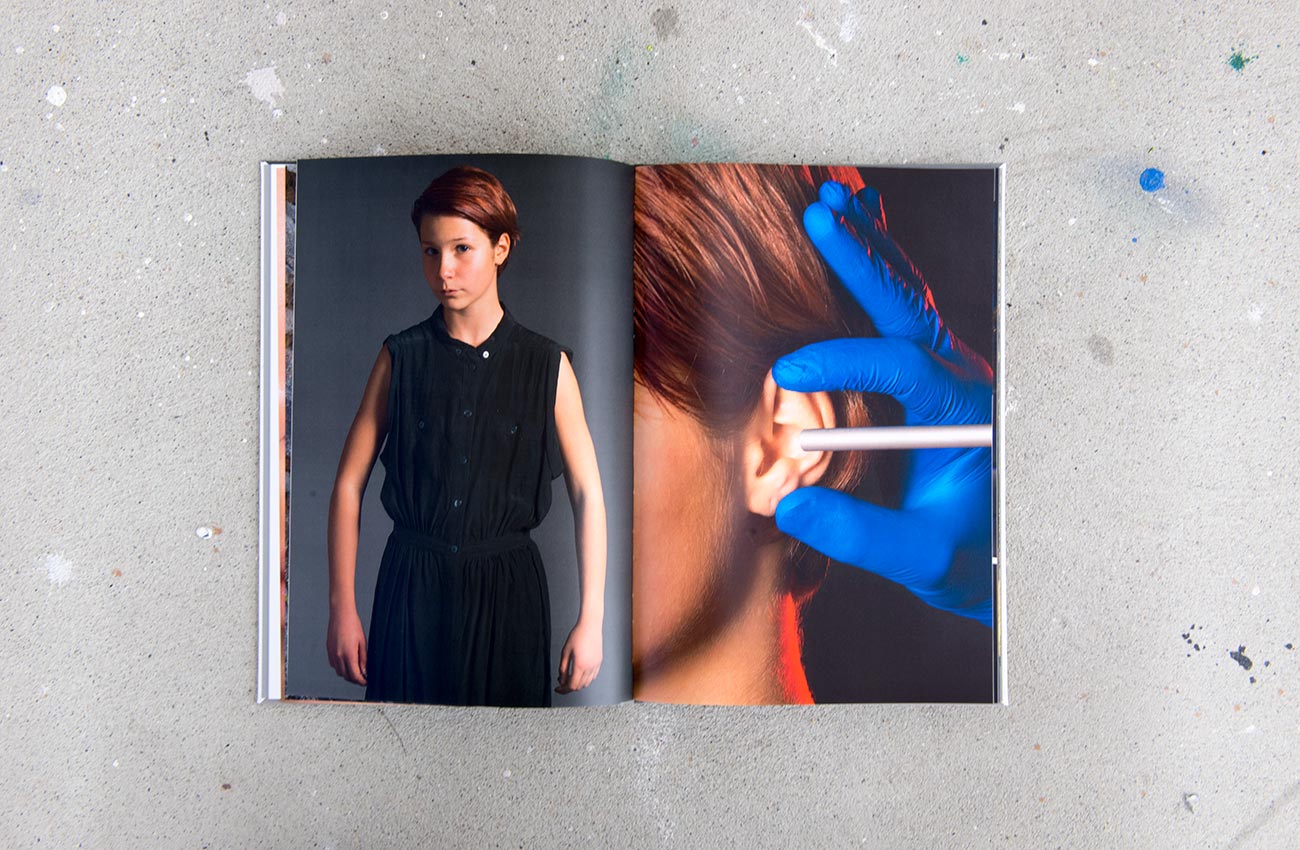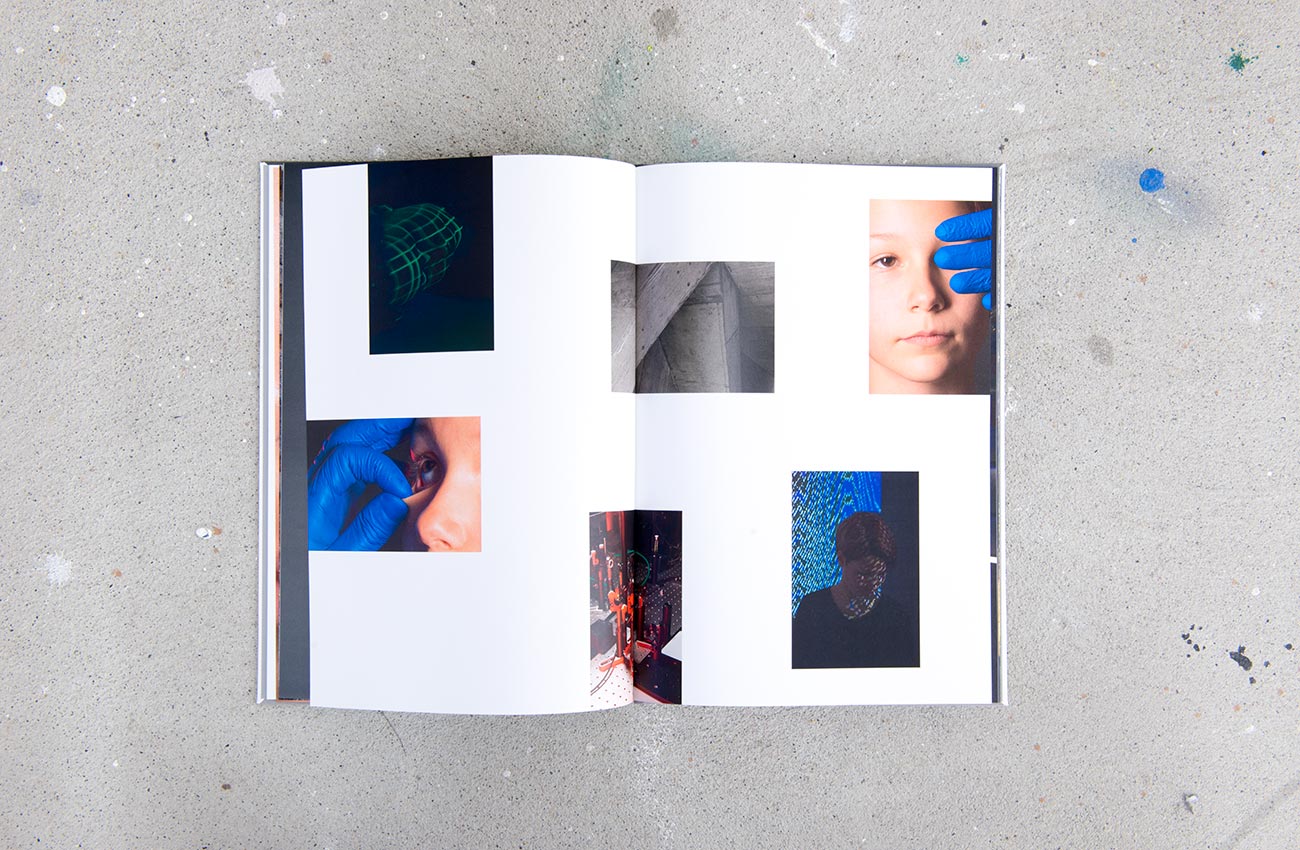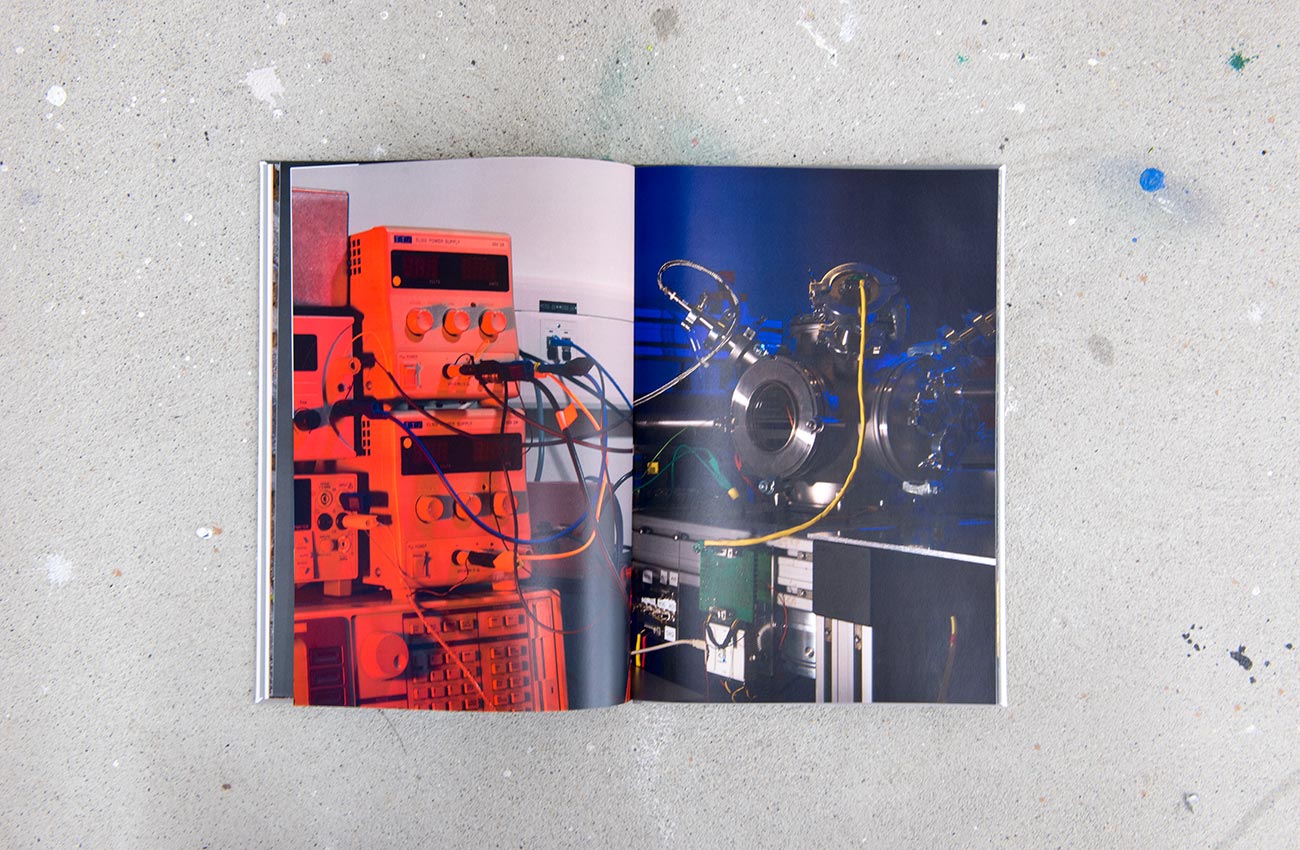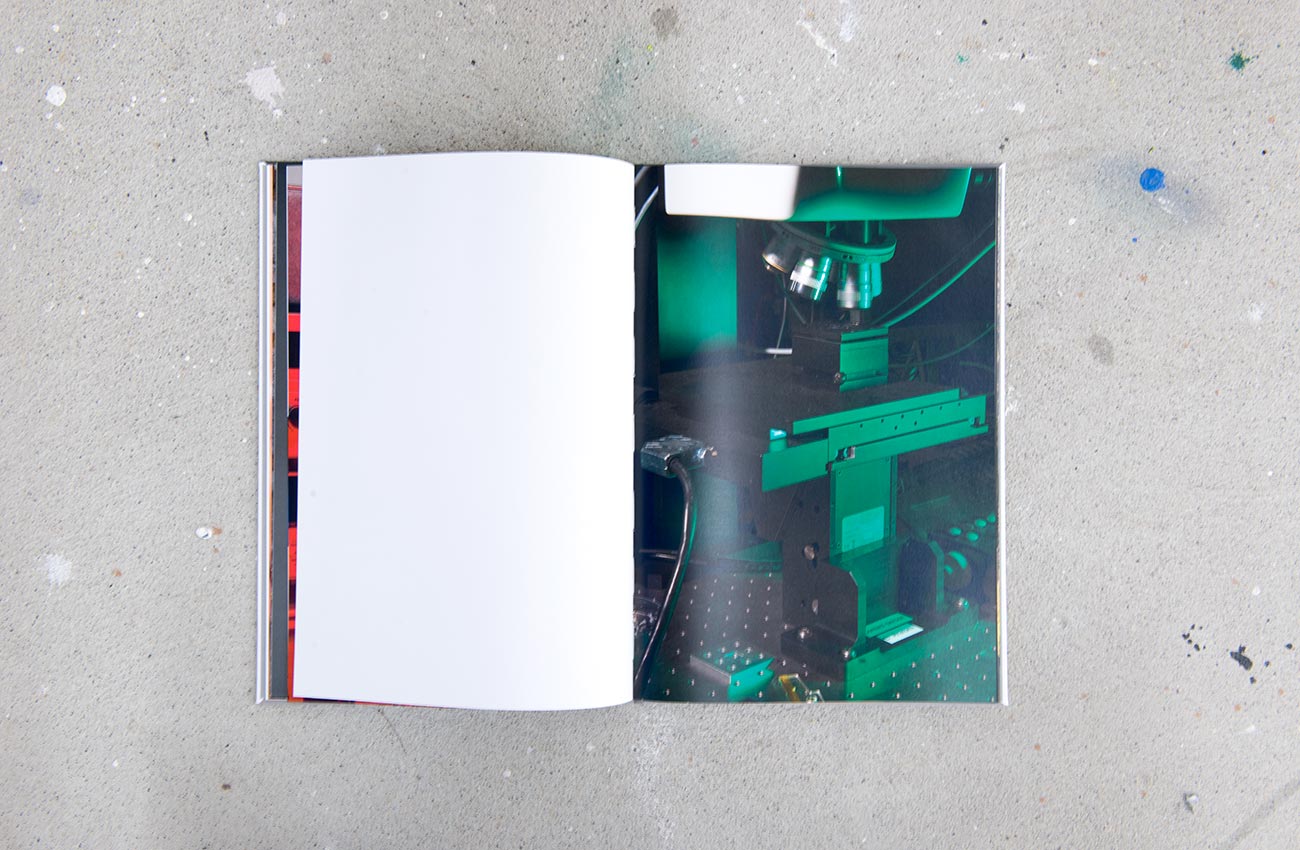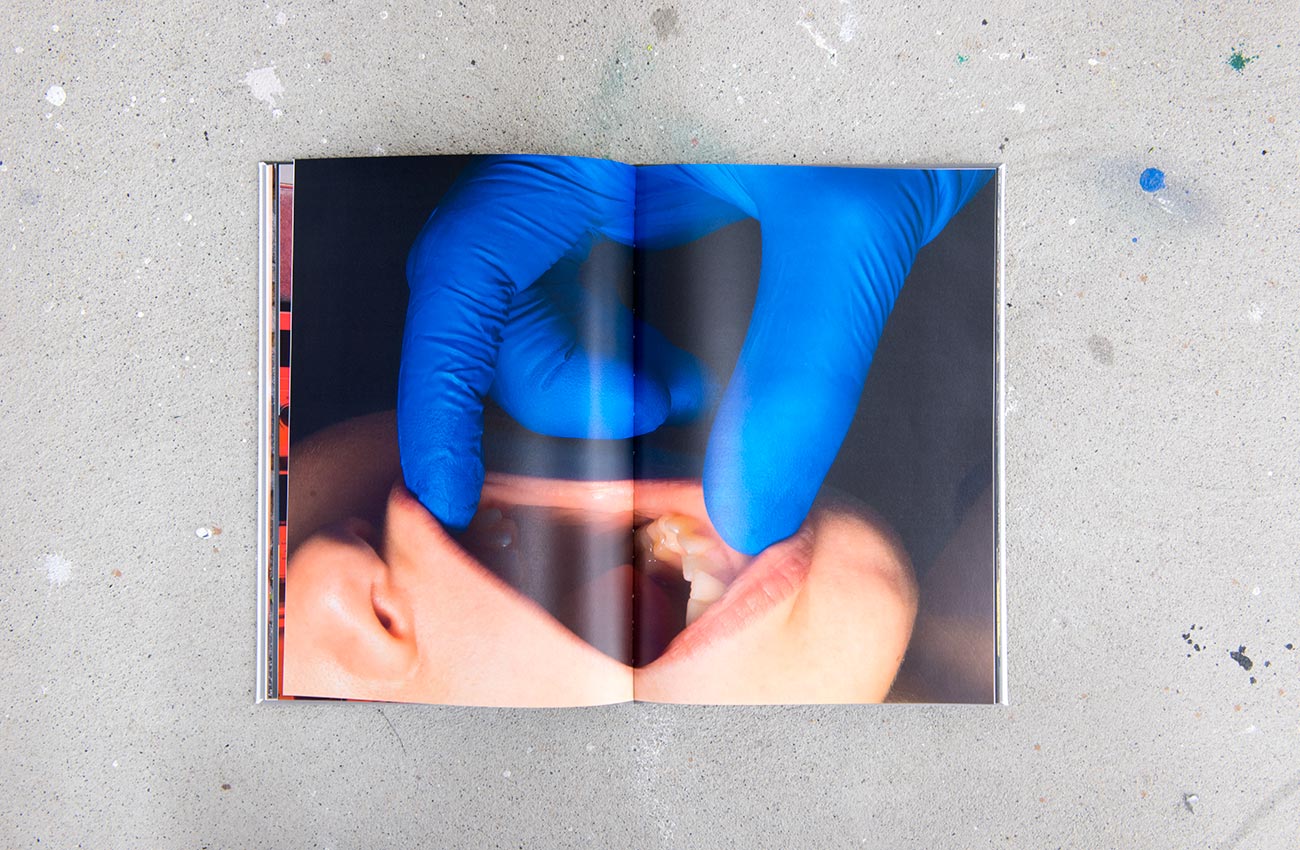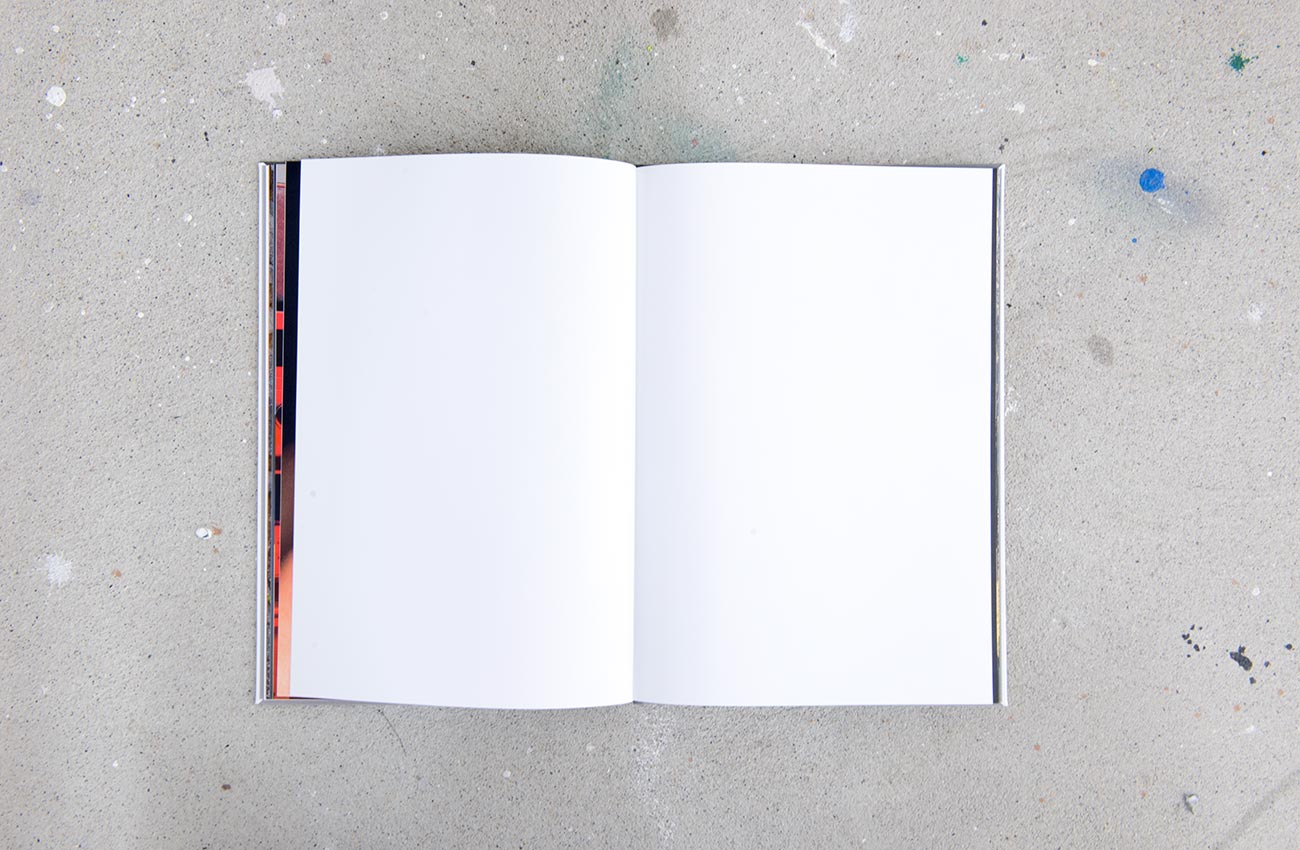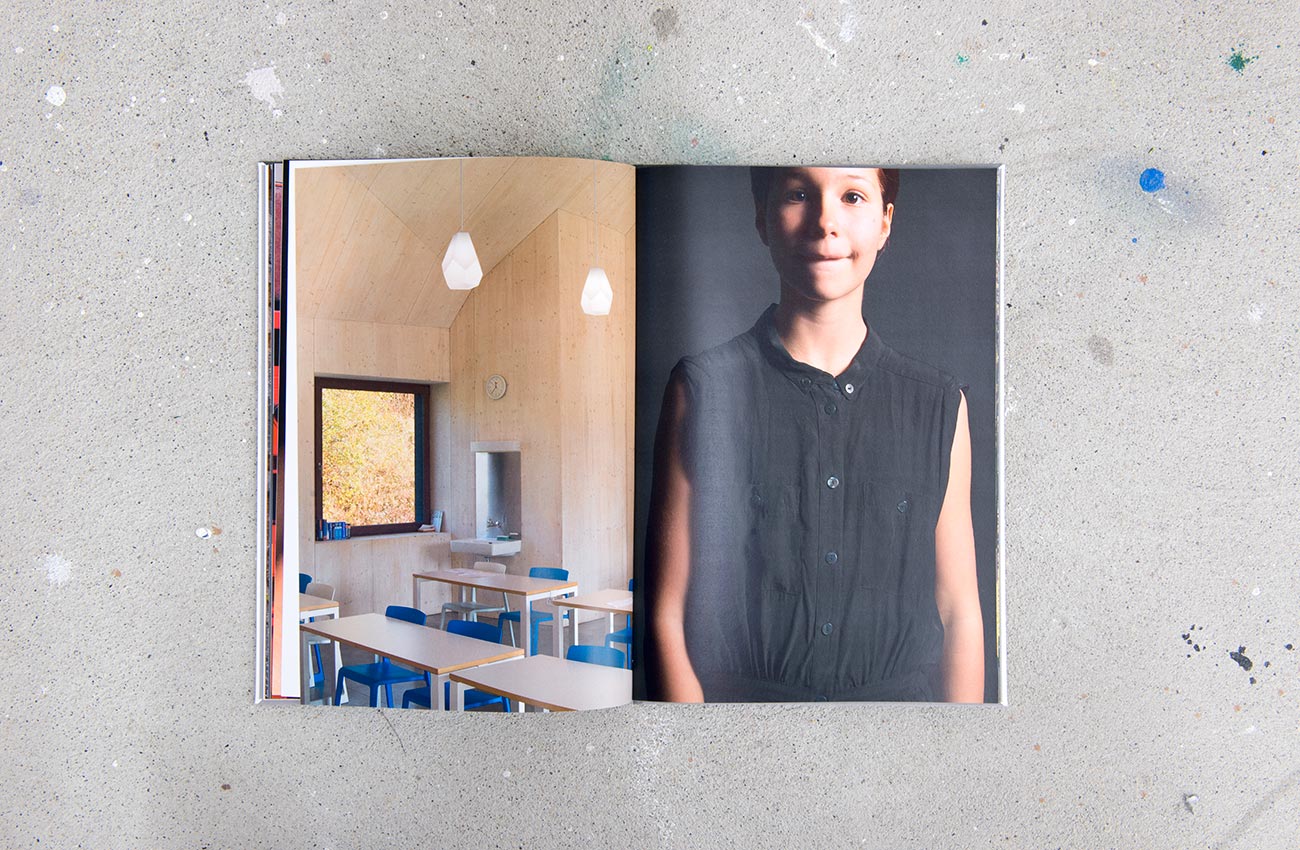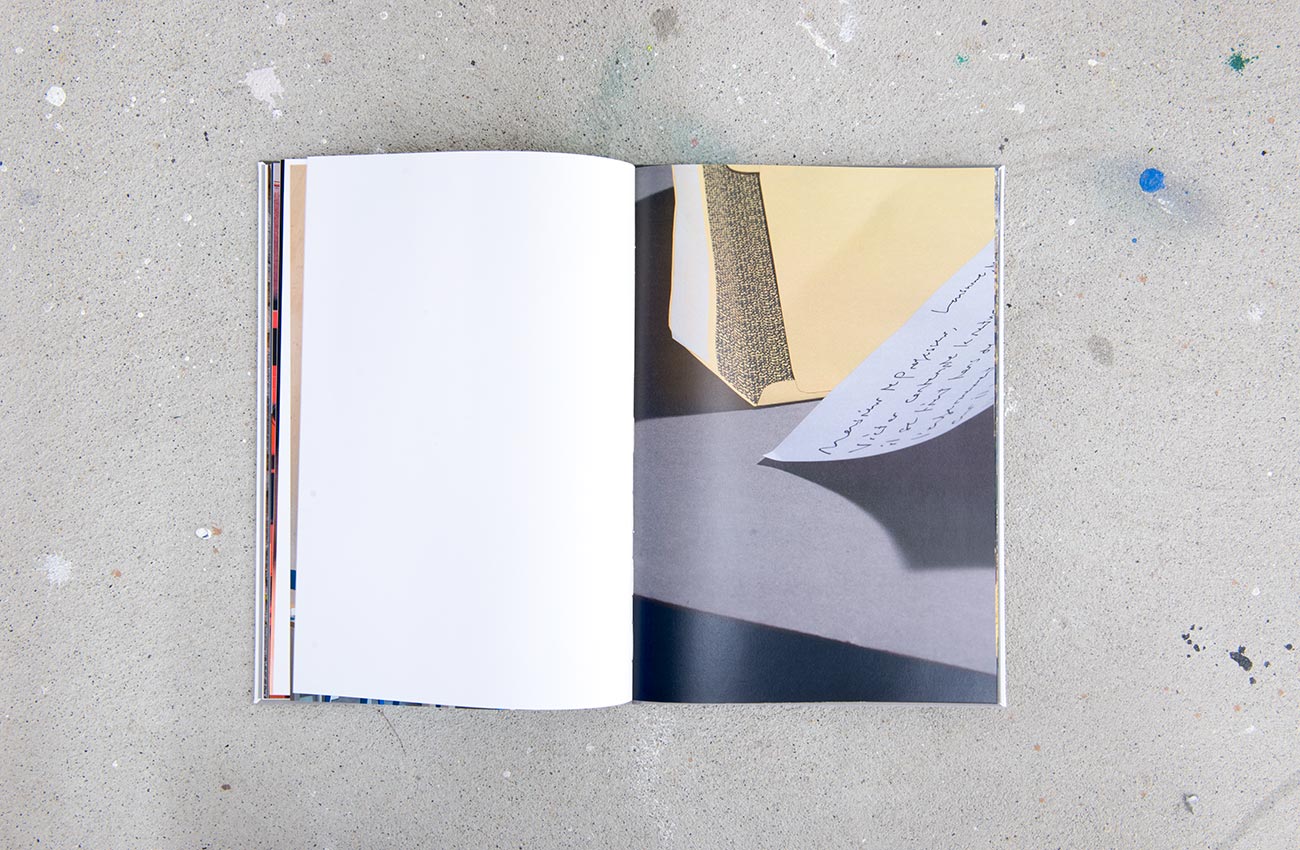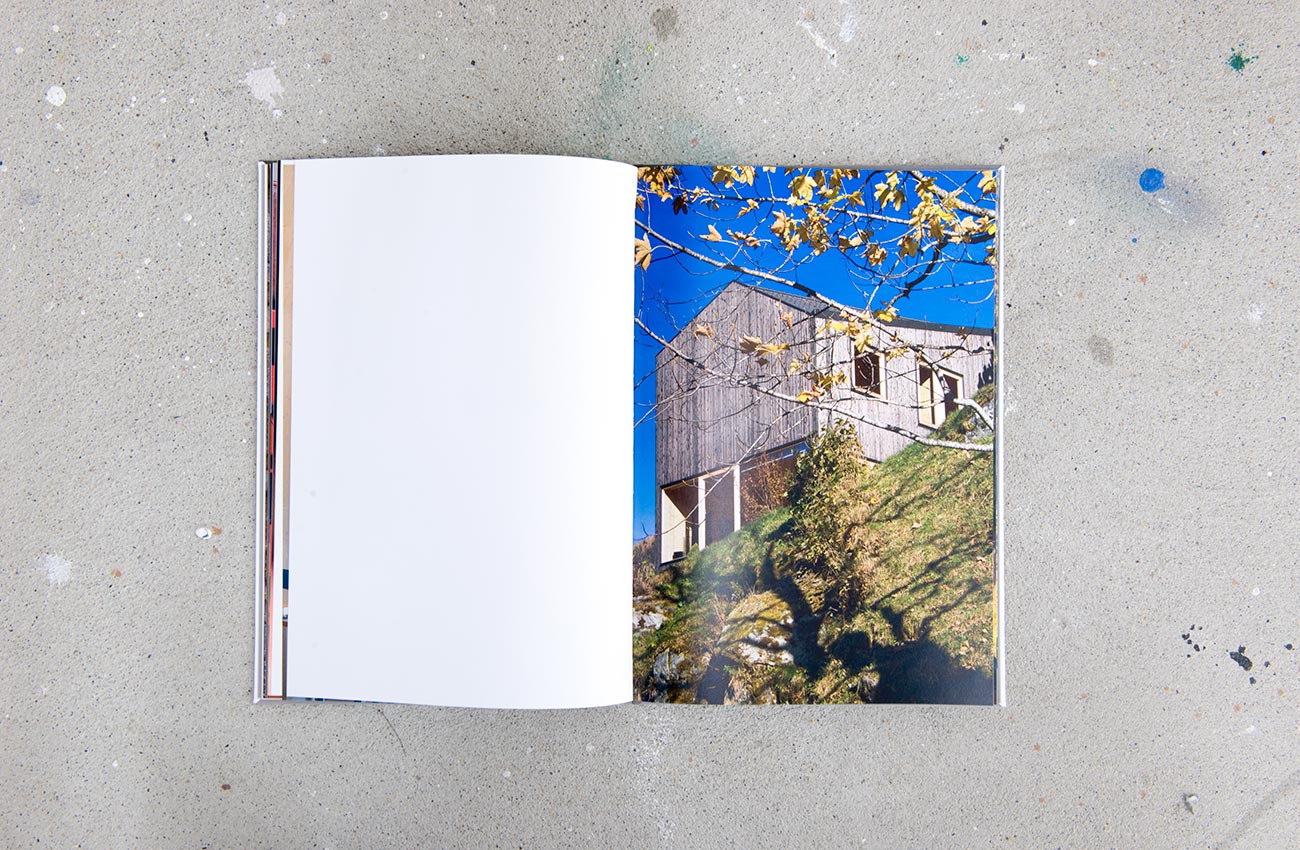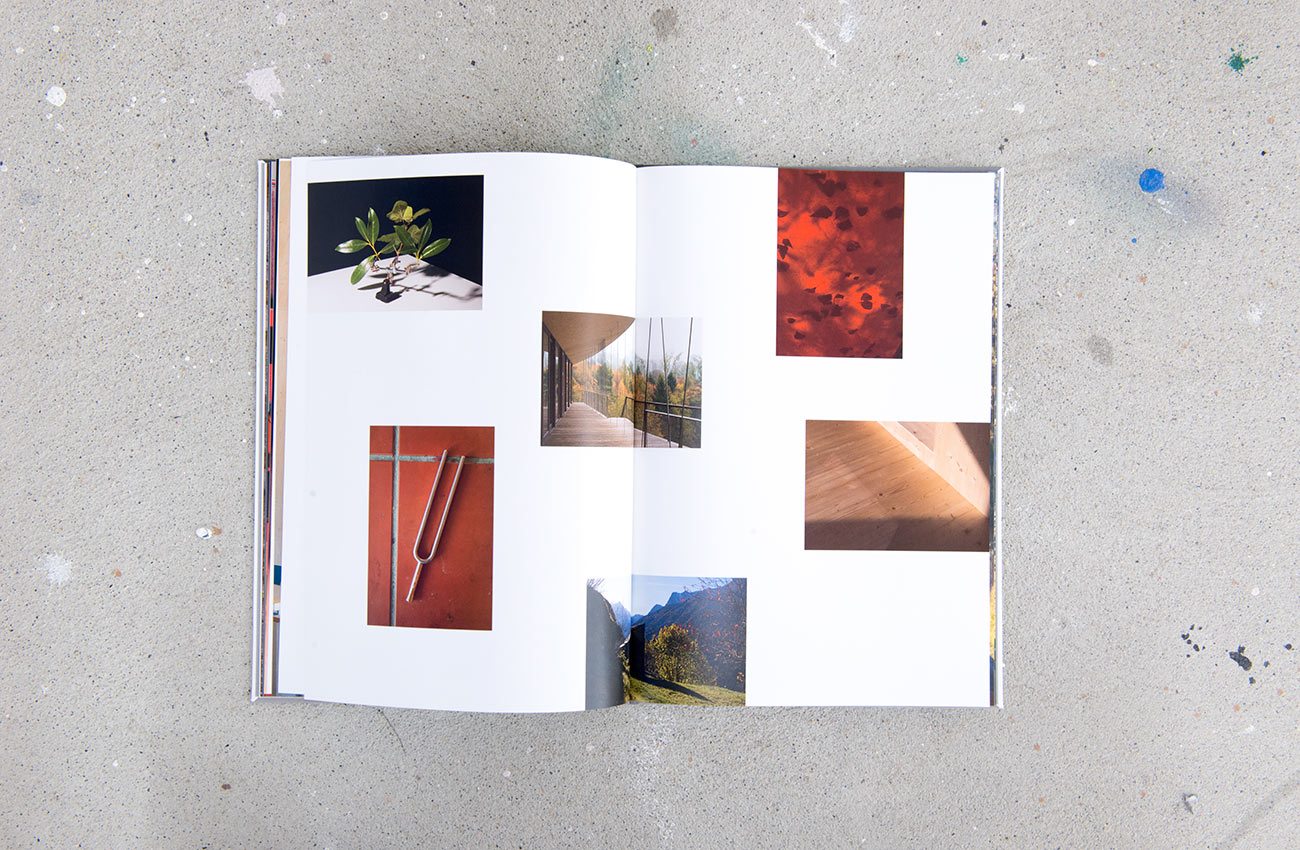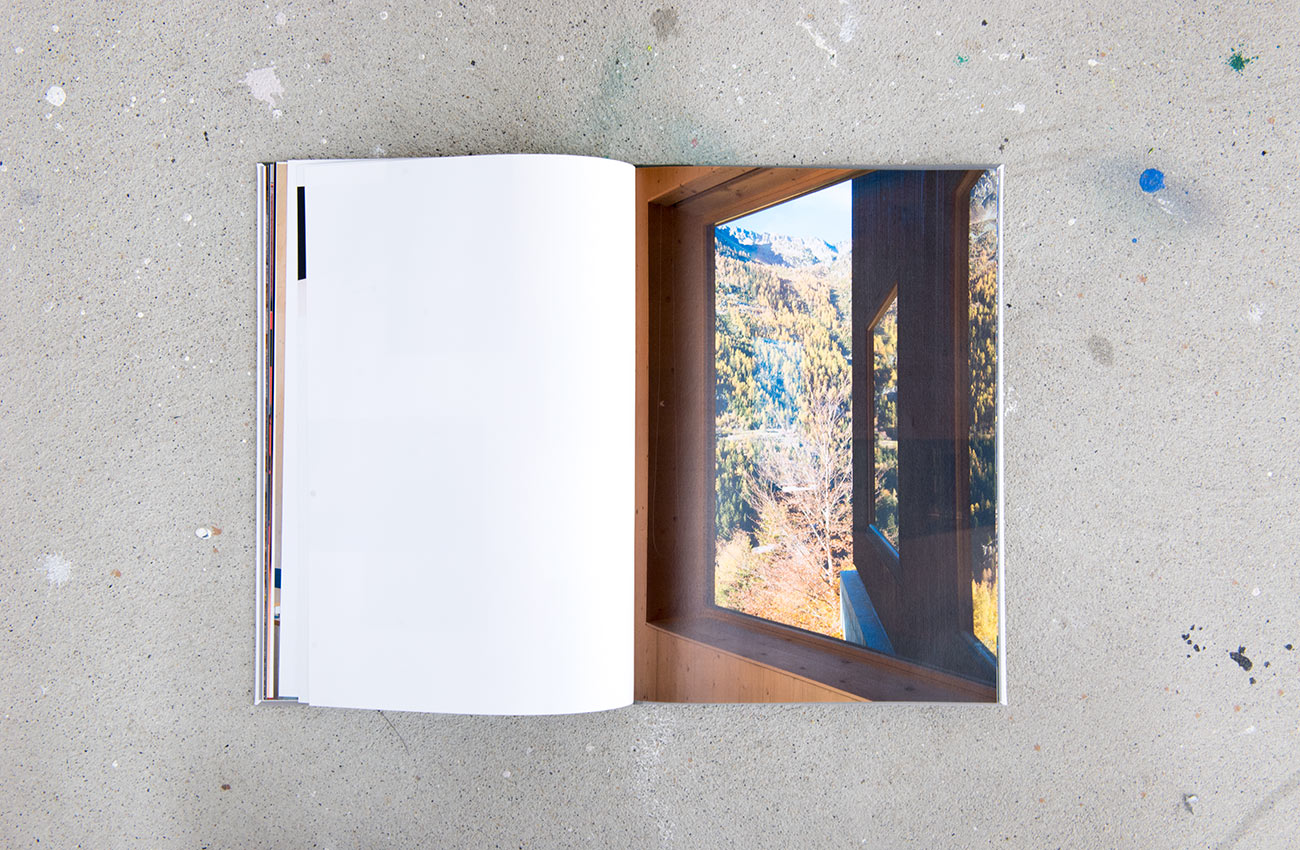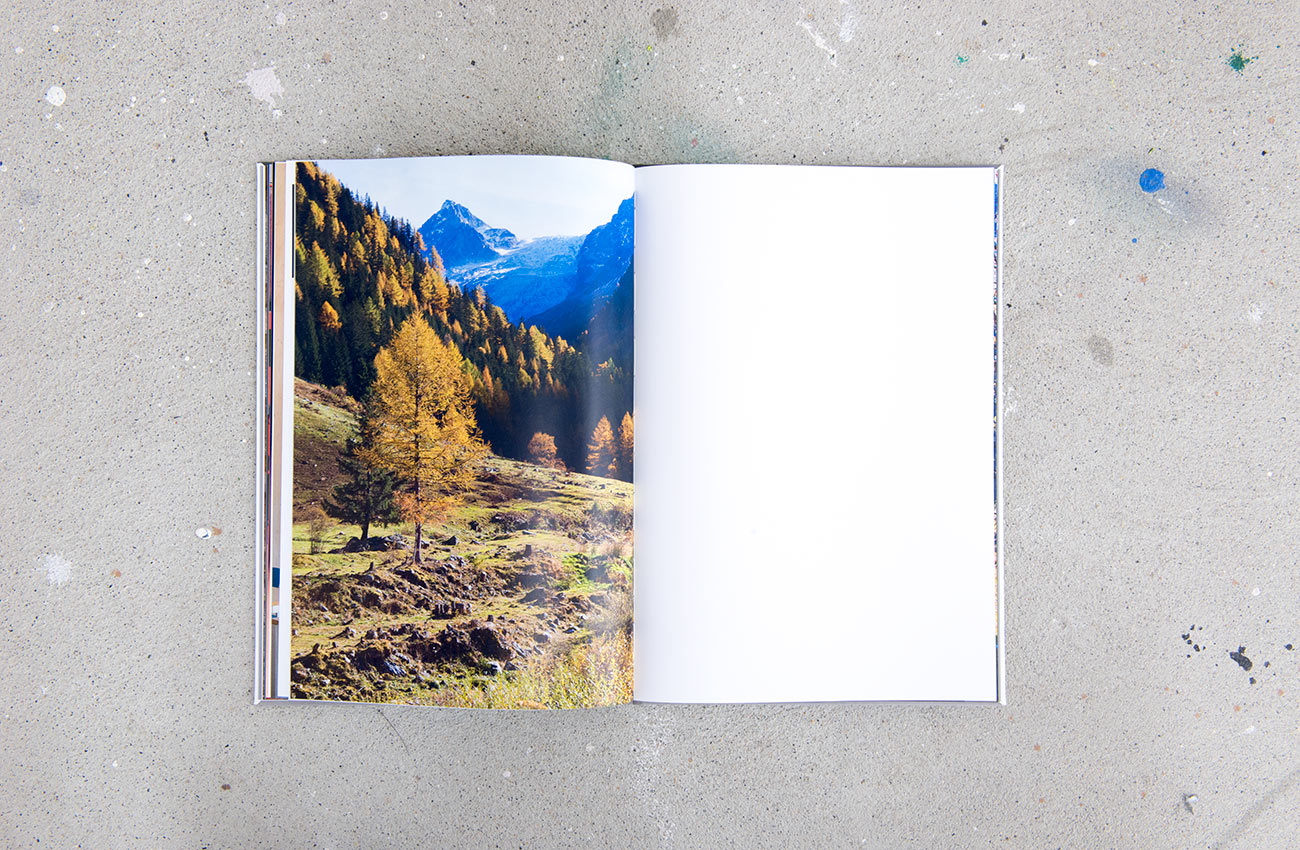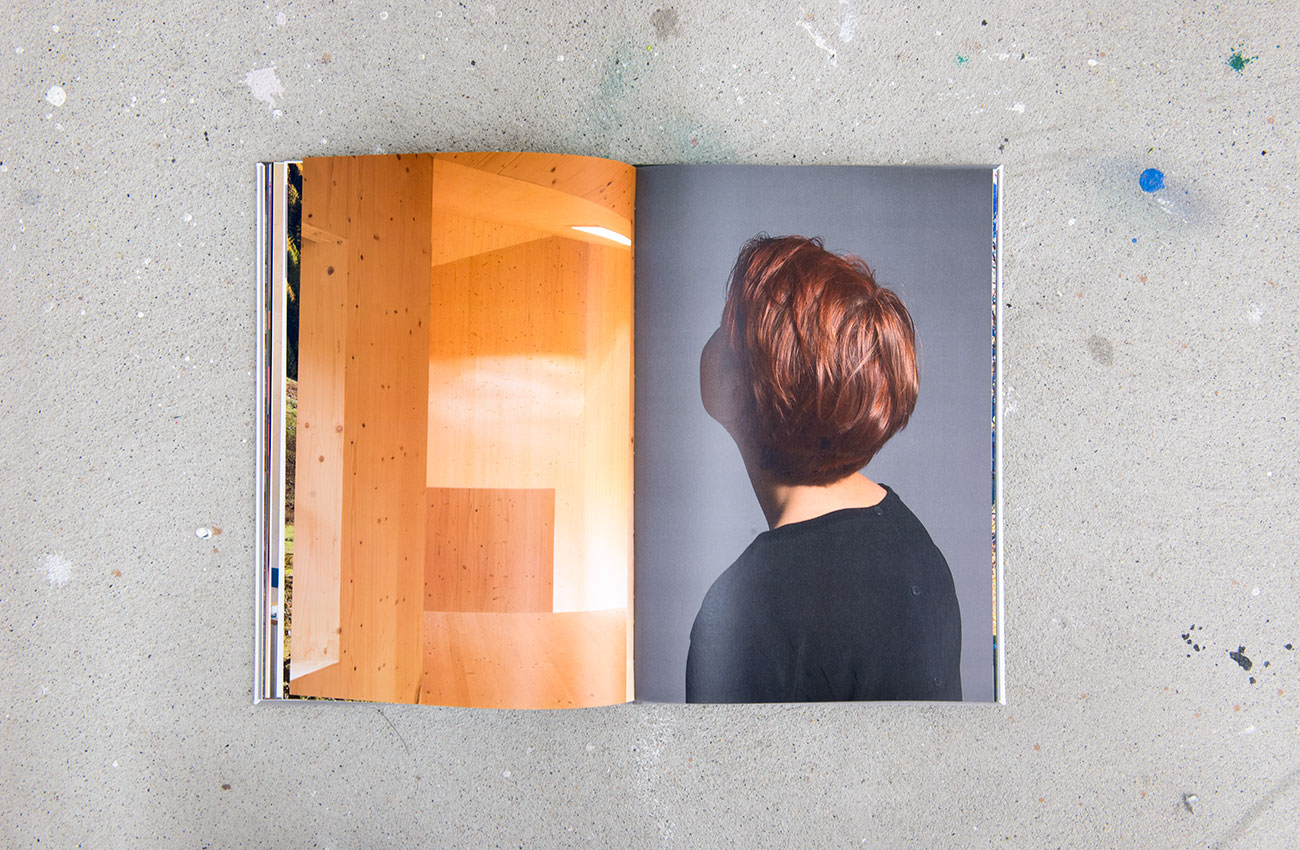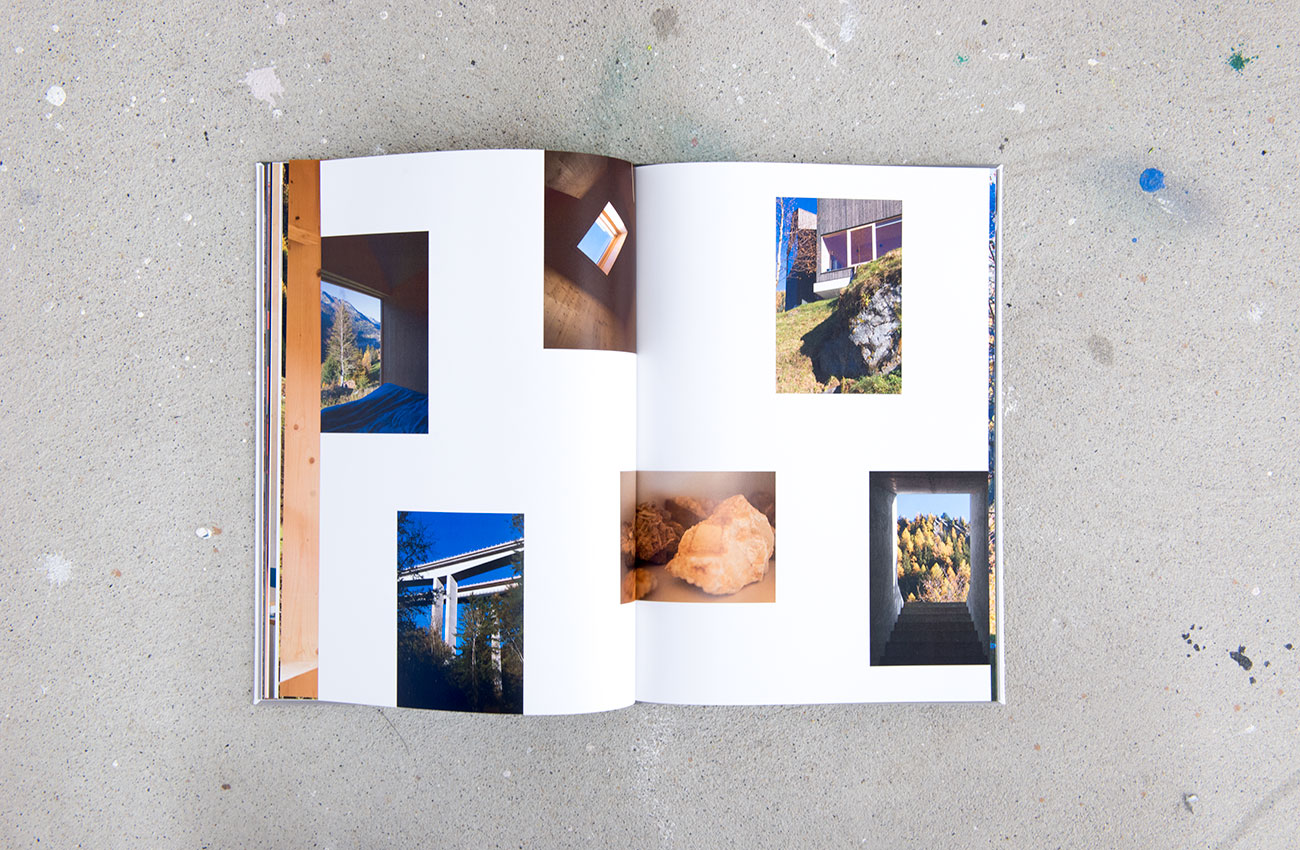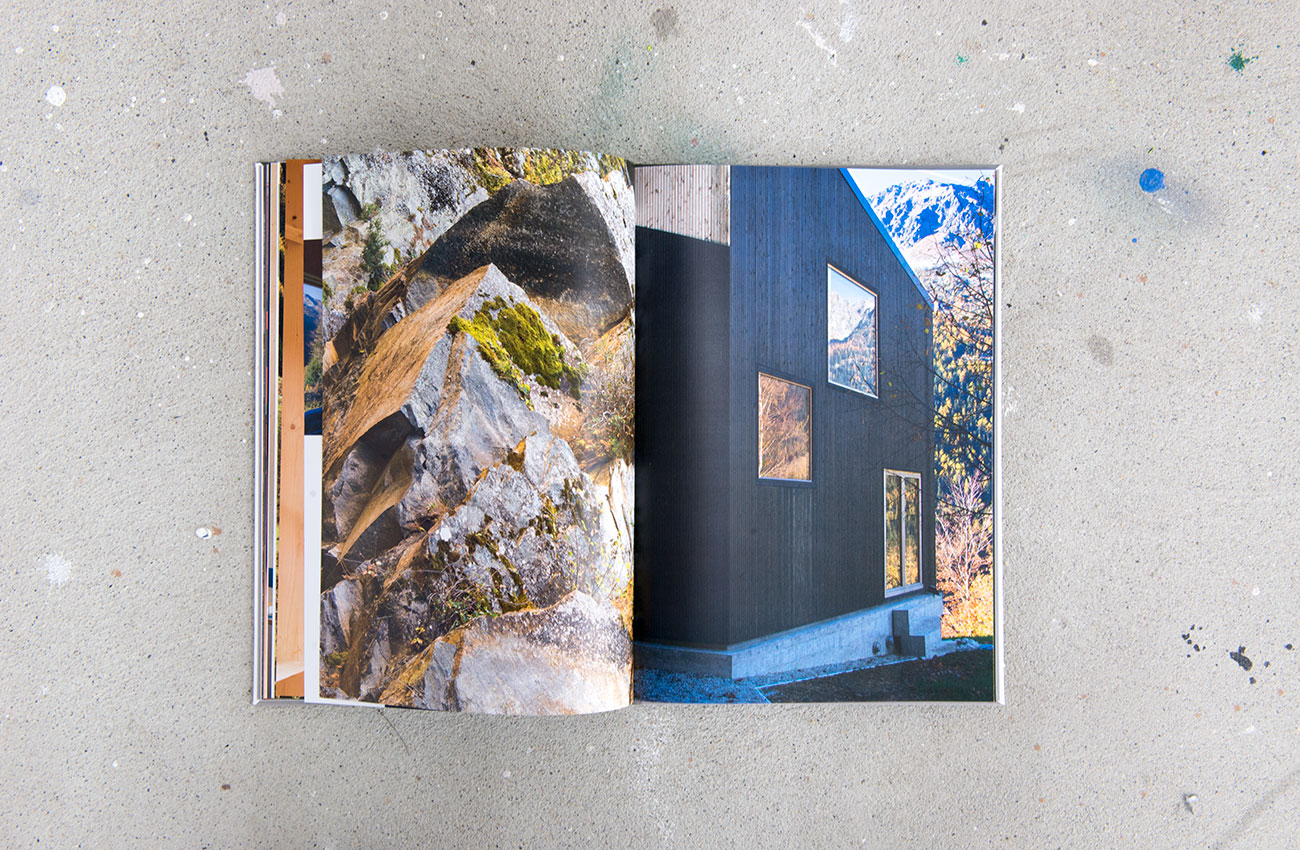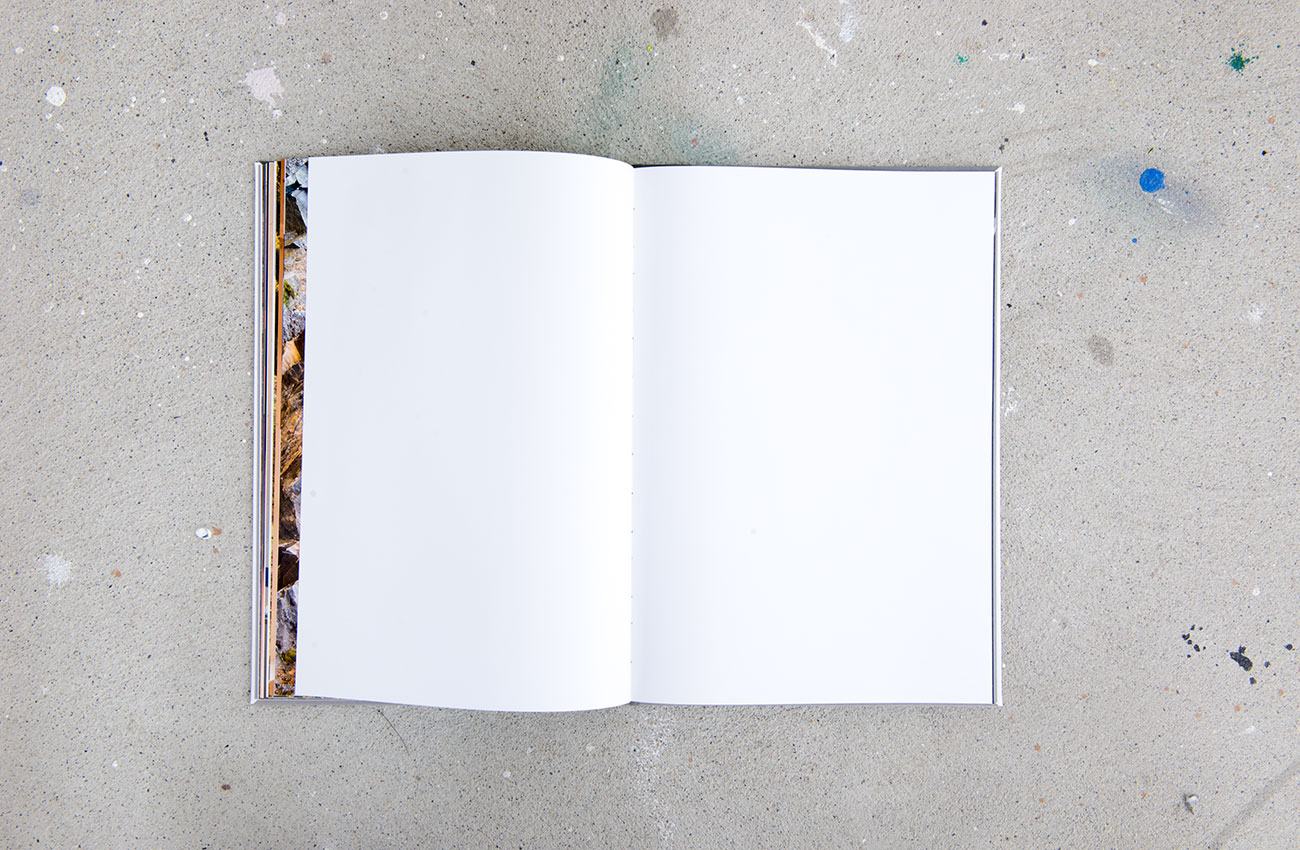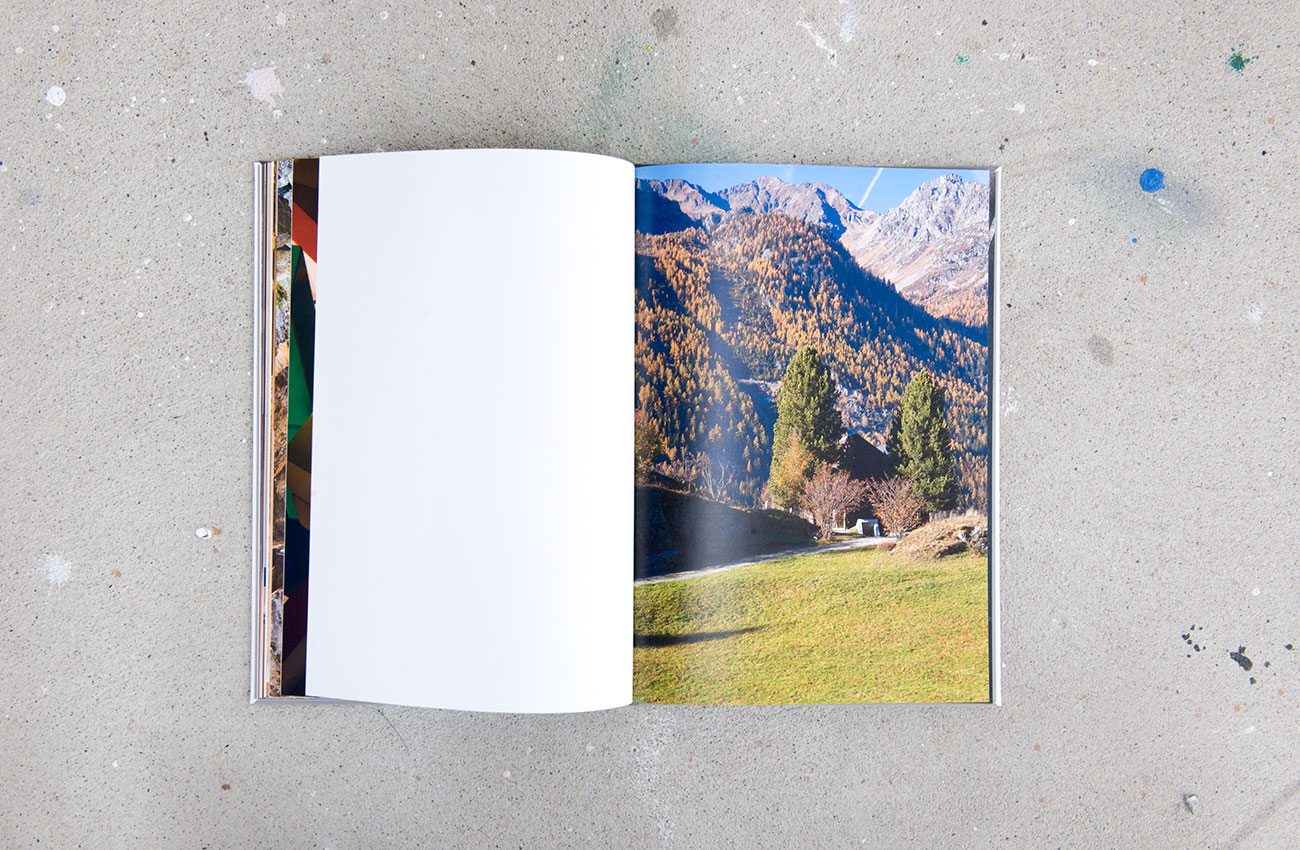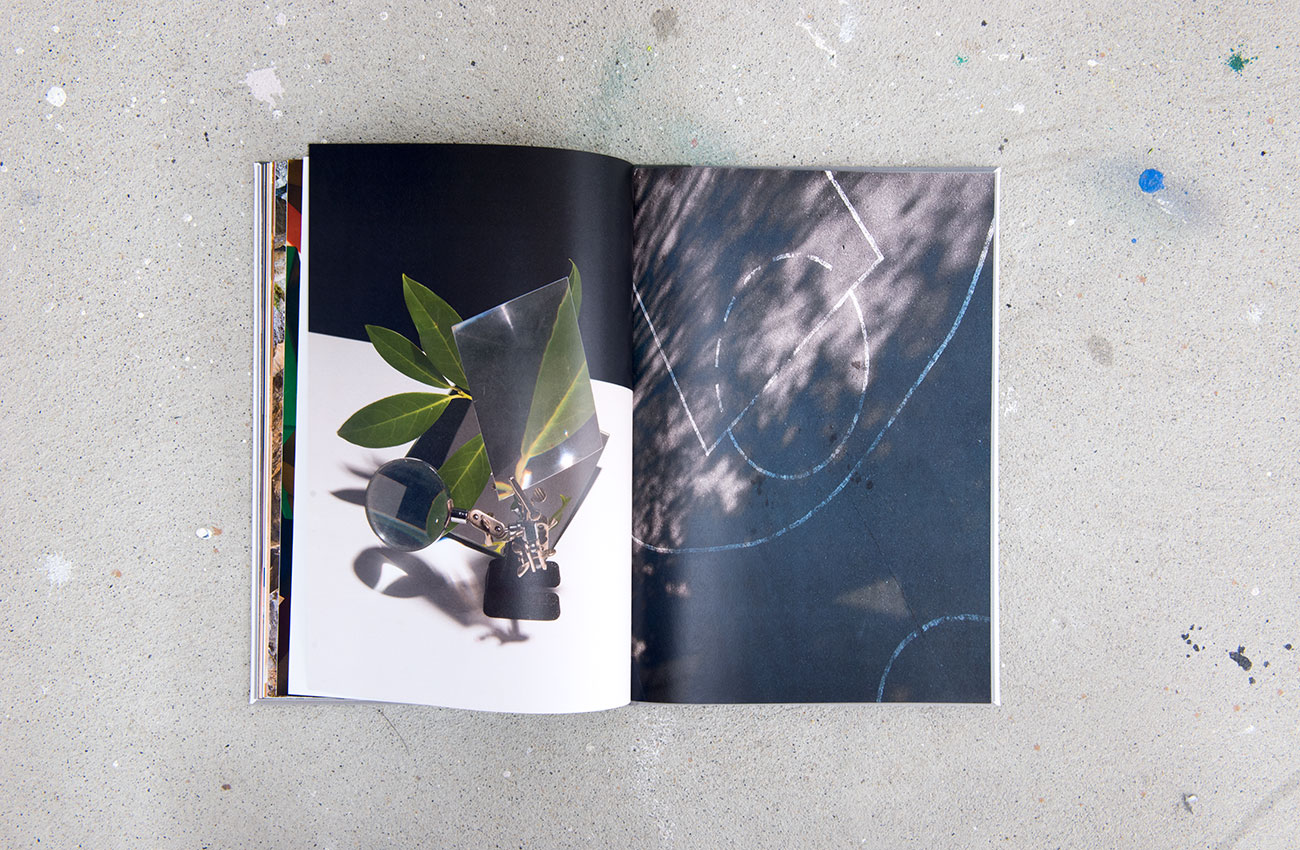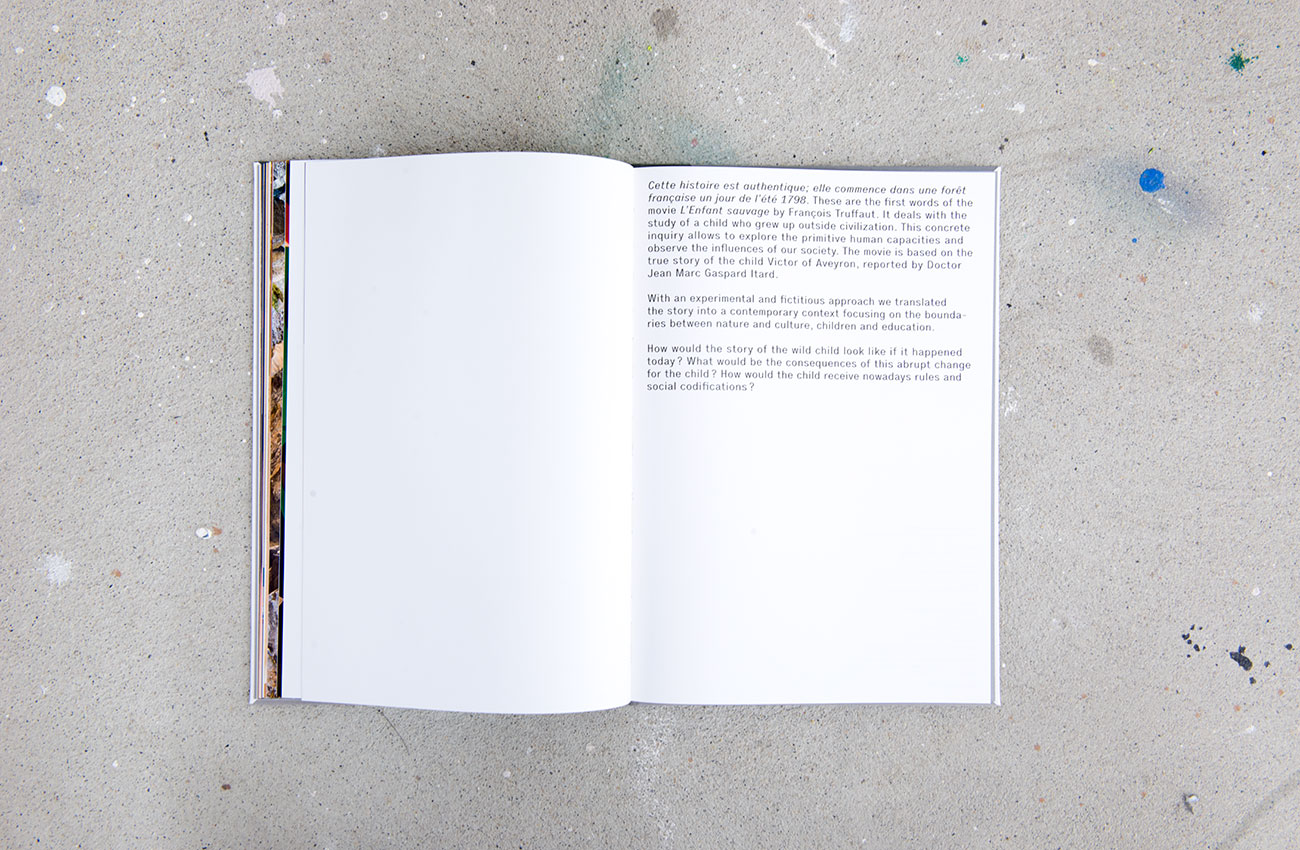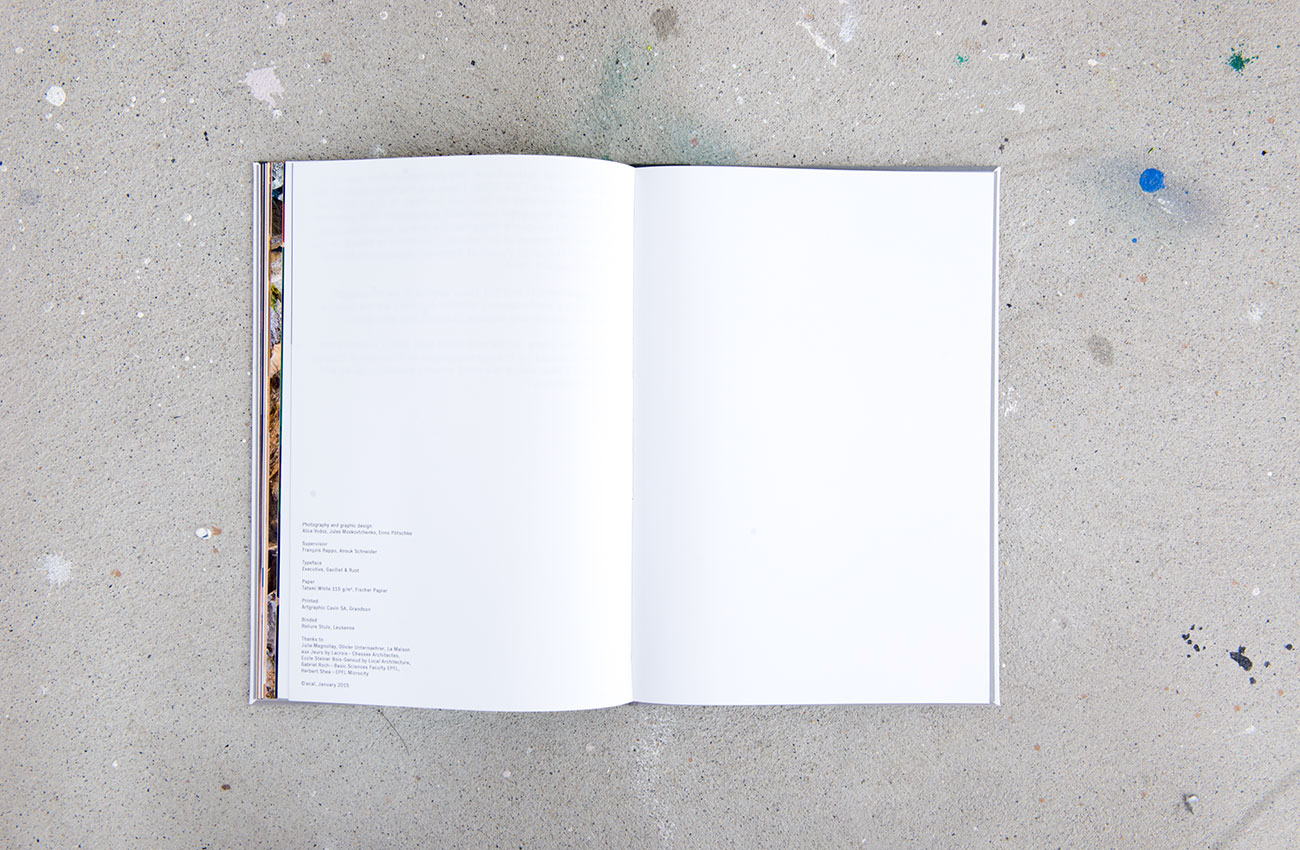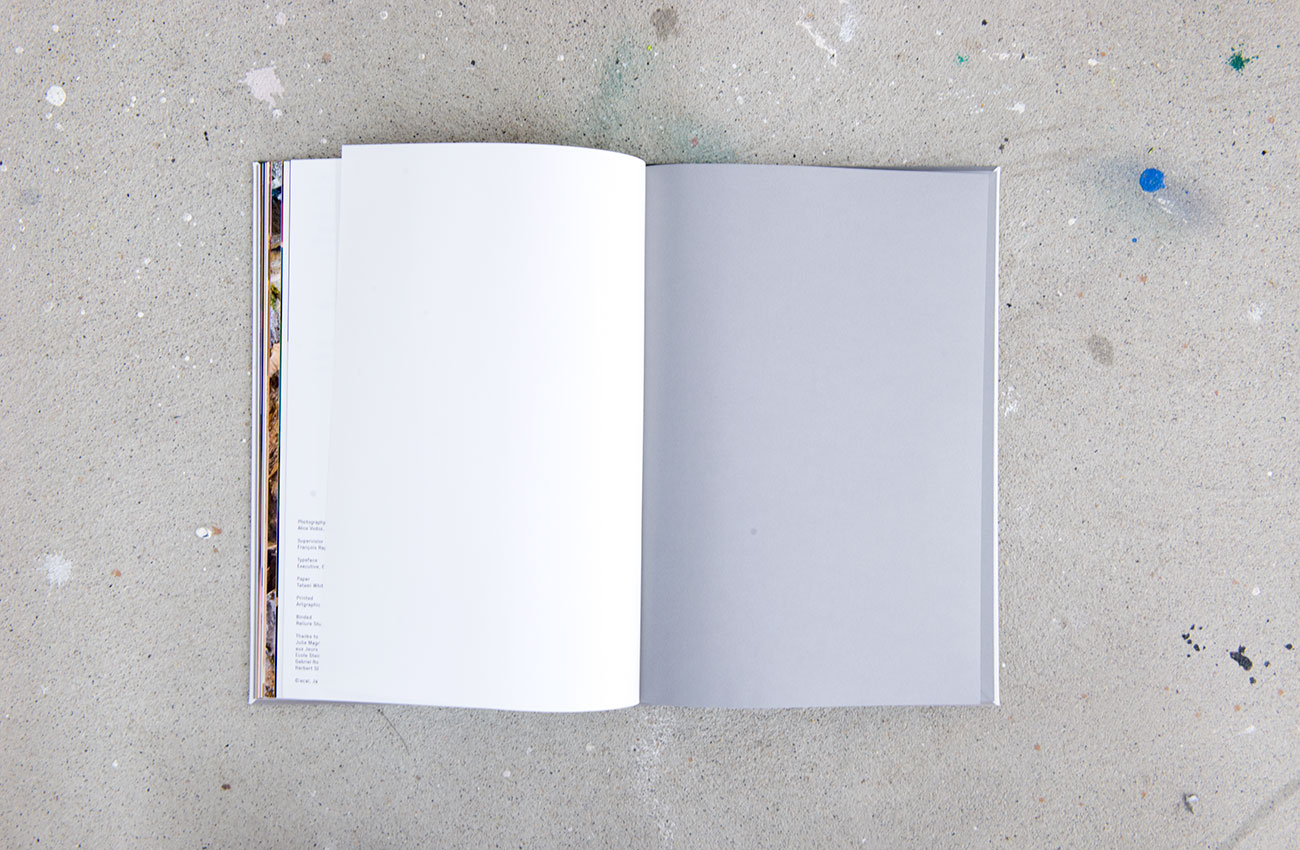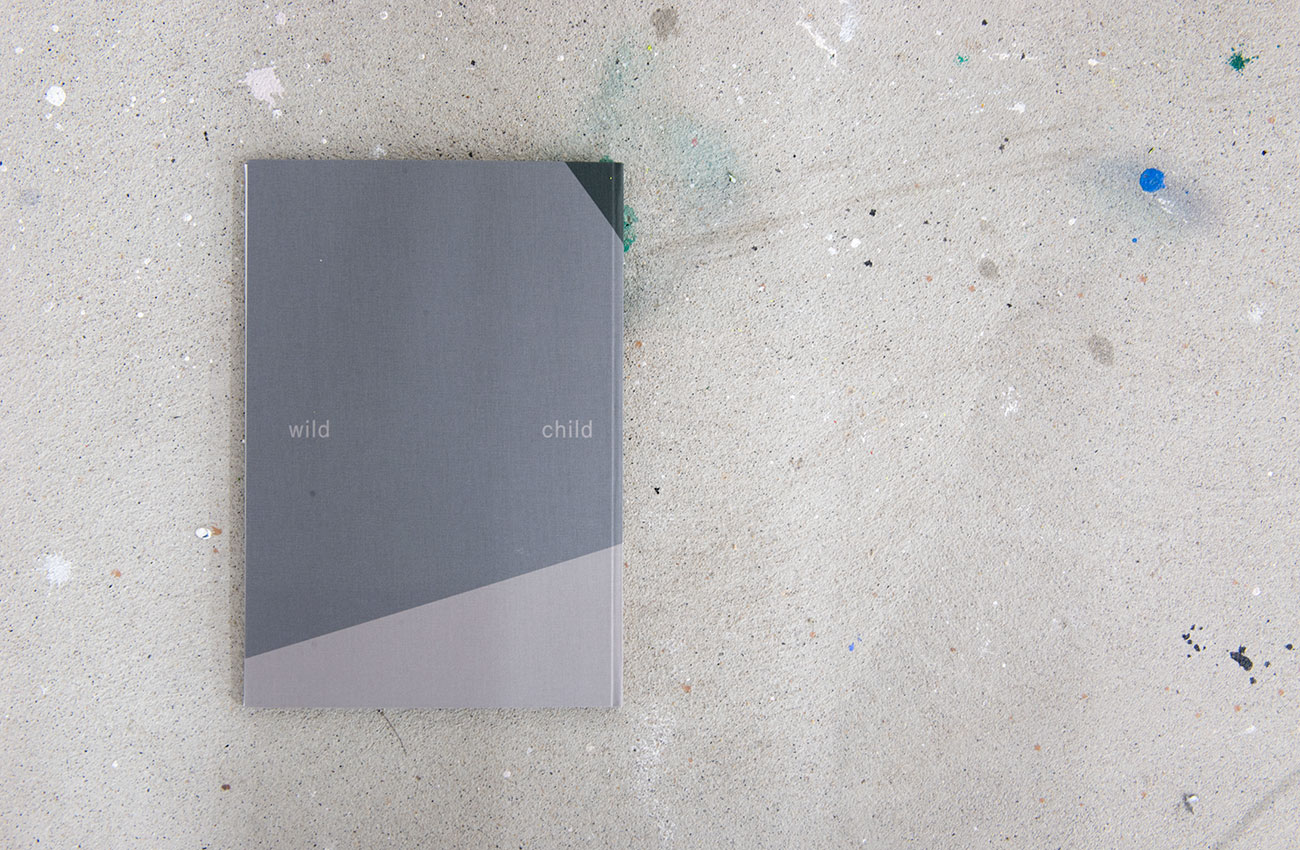 Abrupt Rules / Wild Child
together with Alice Vodoz and Jules Moskovtchenko. Based on the movie "L'Enfant sauvage" by François Truffaut, we translated the story with an experimental and fictitious approach into a contemporary context. We especially focused on the boundaries between nature/civilisation and children/education.
photo book; 328 × 225; English; 5; 56. (2015)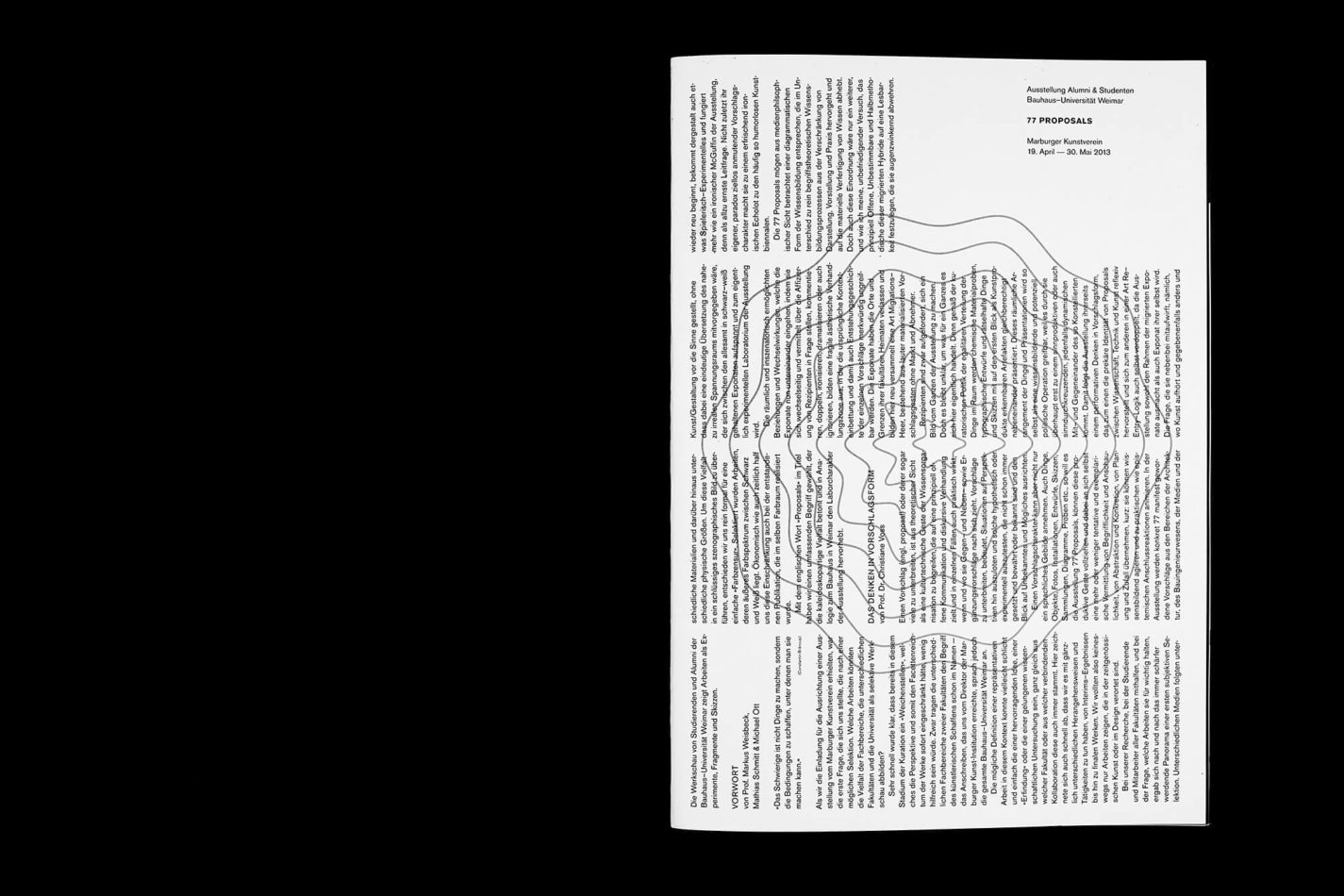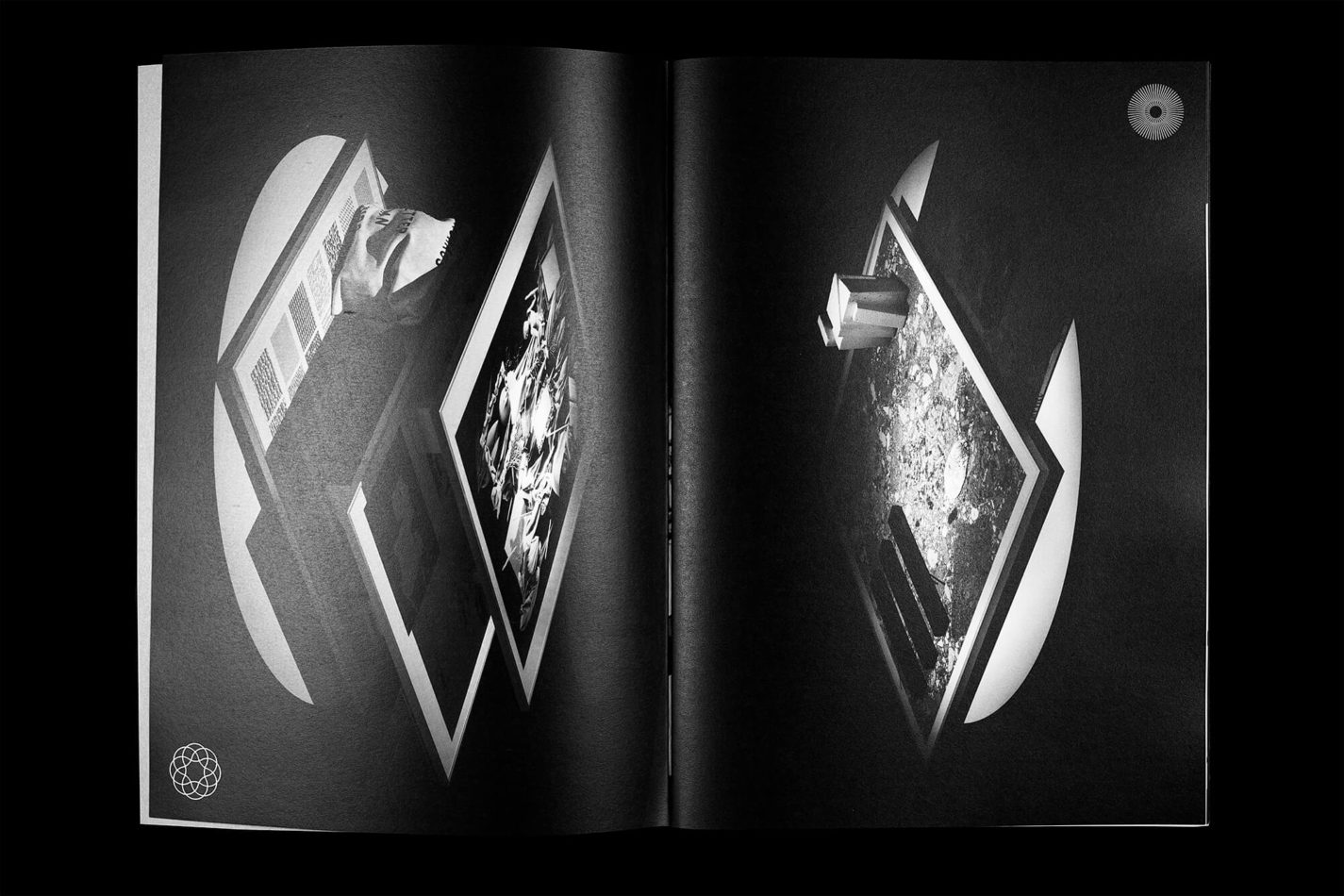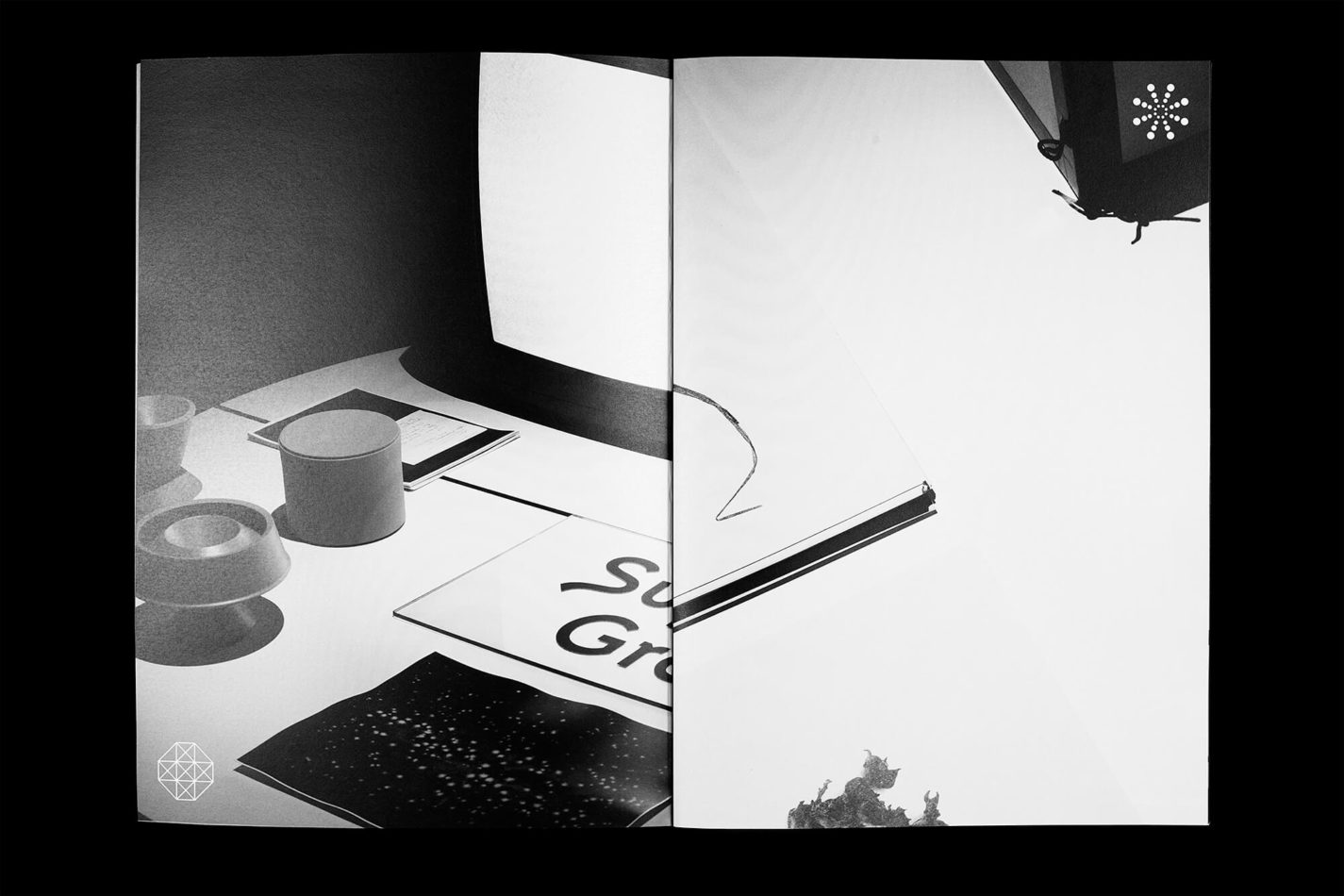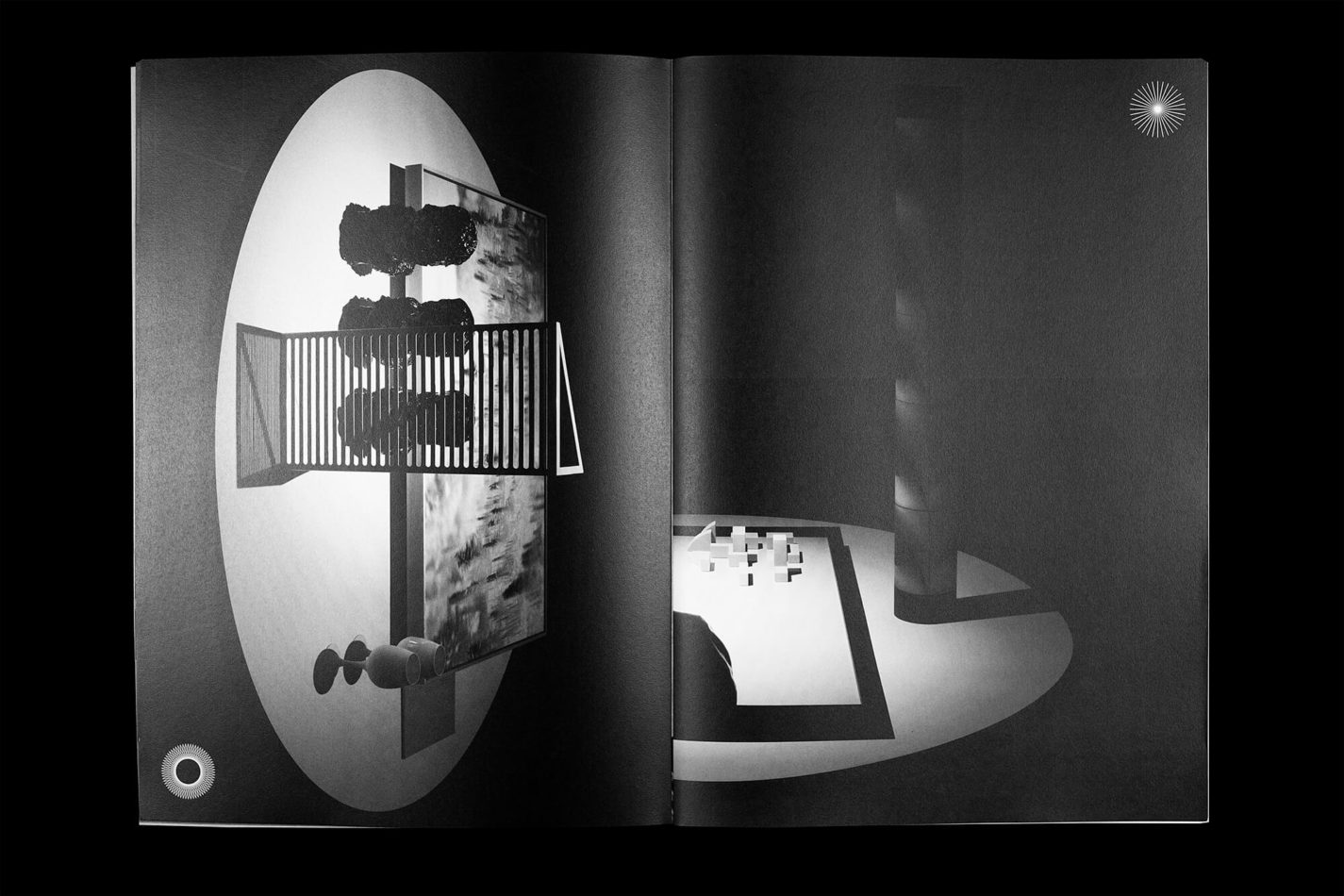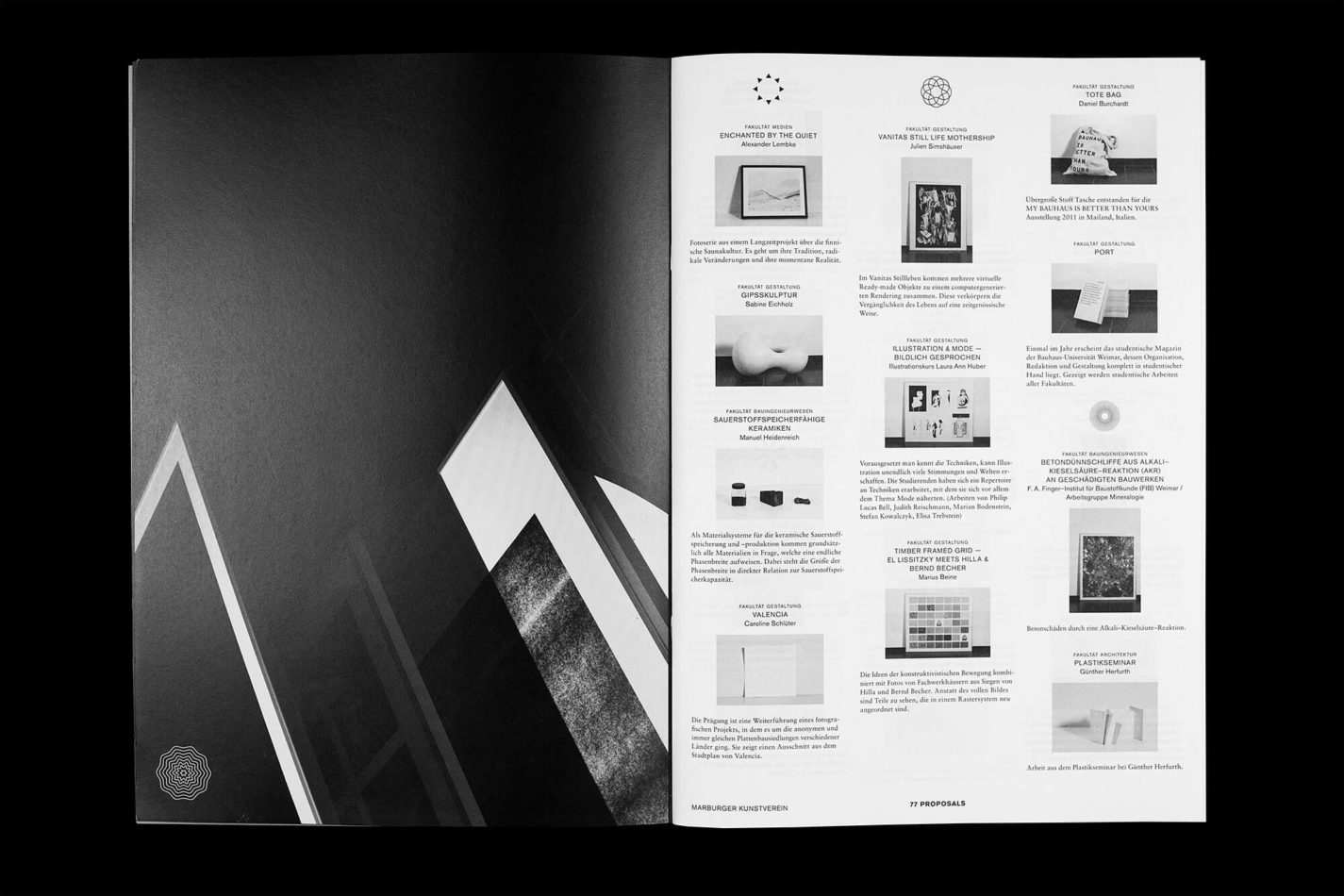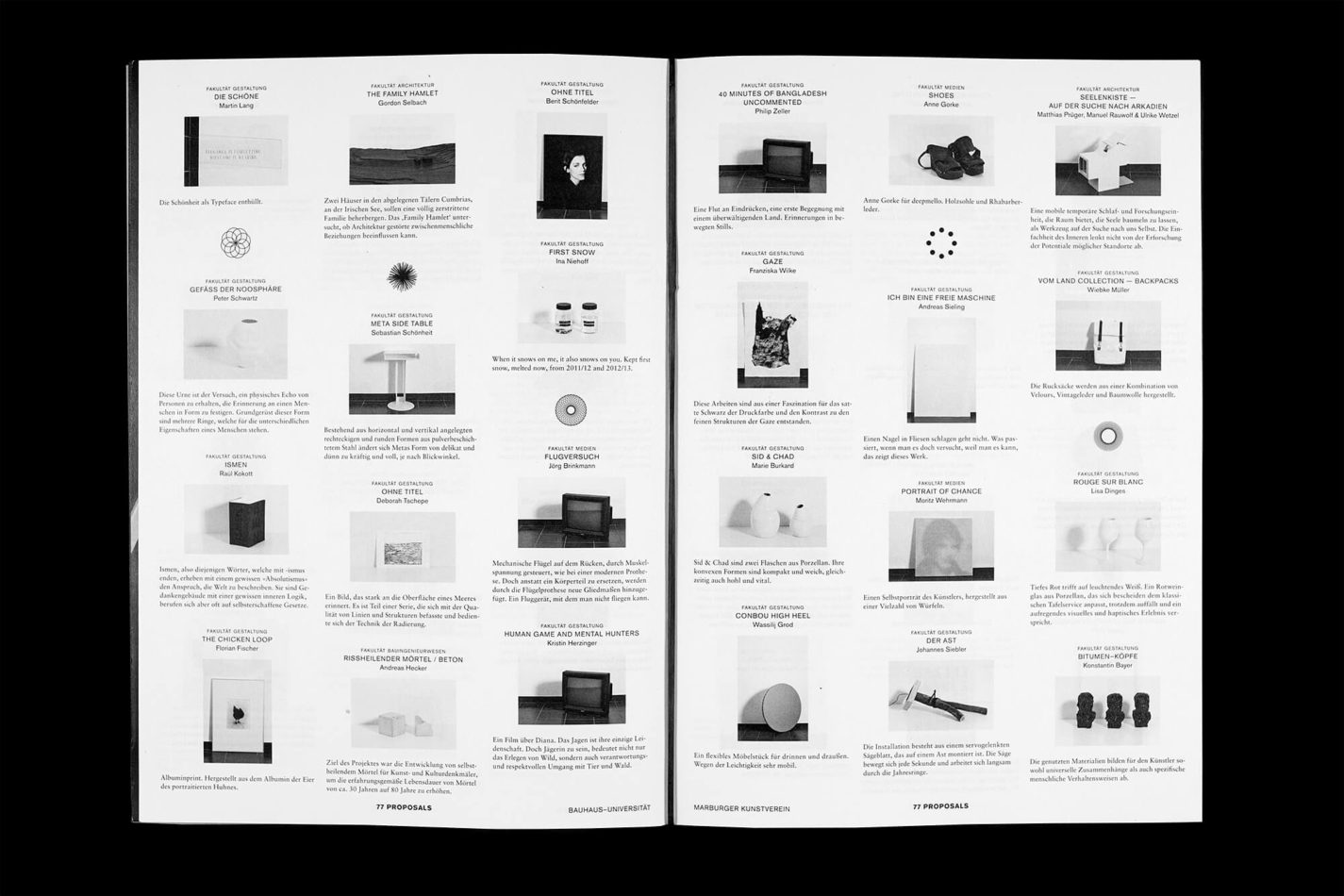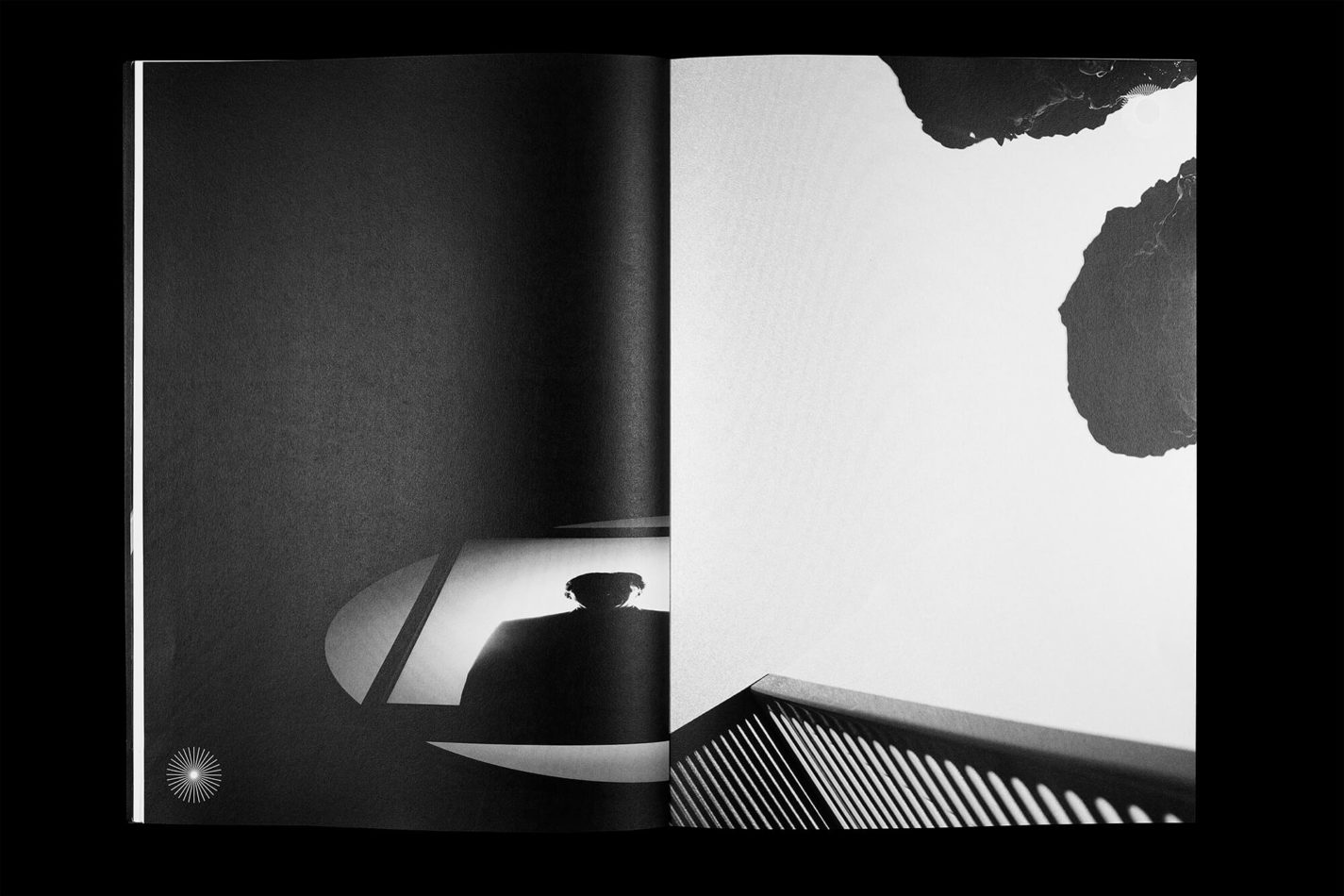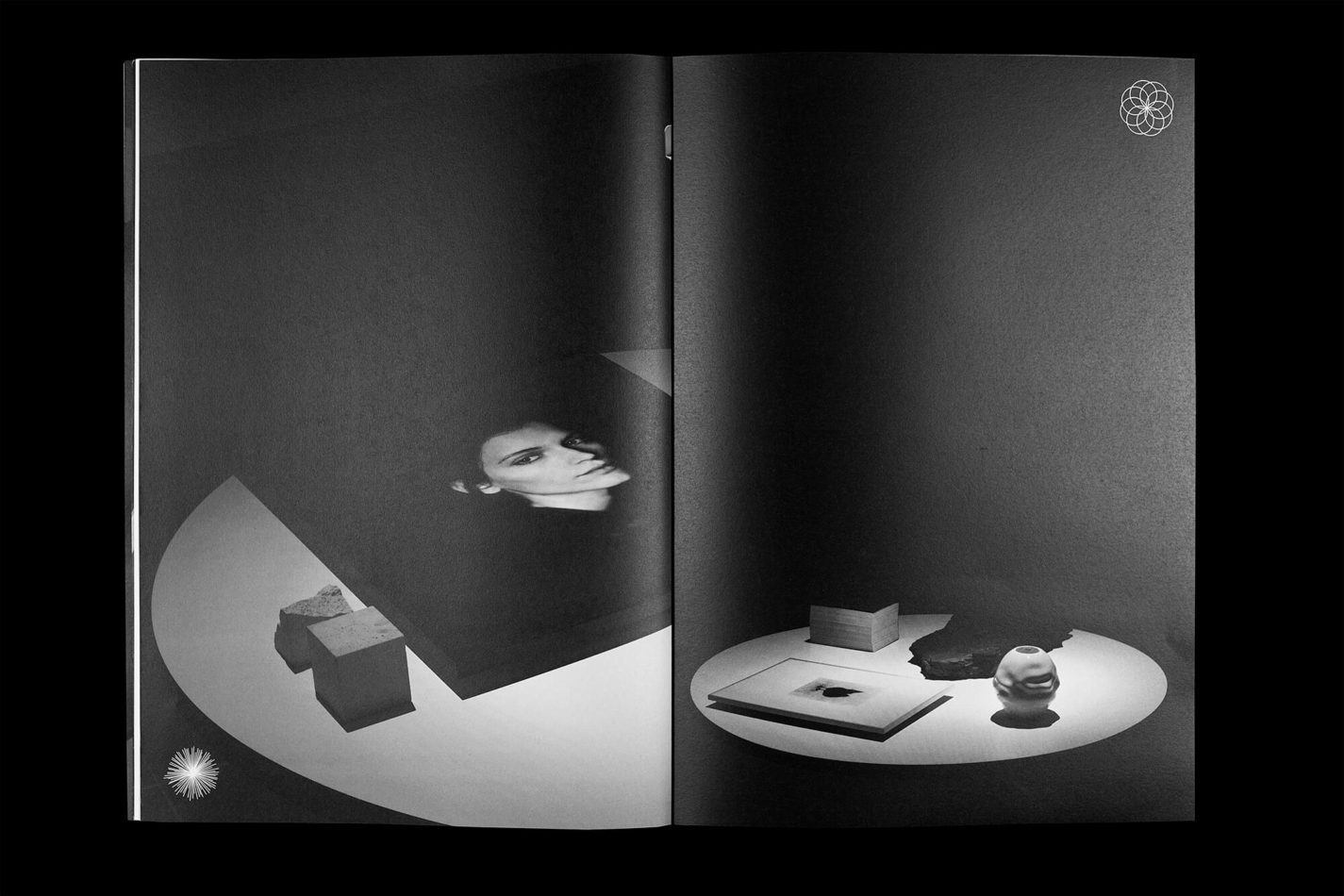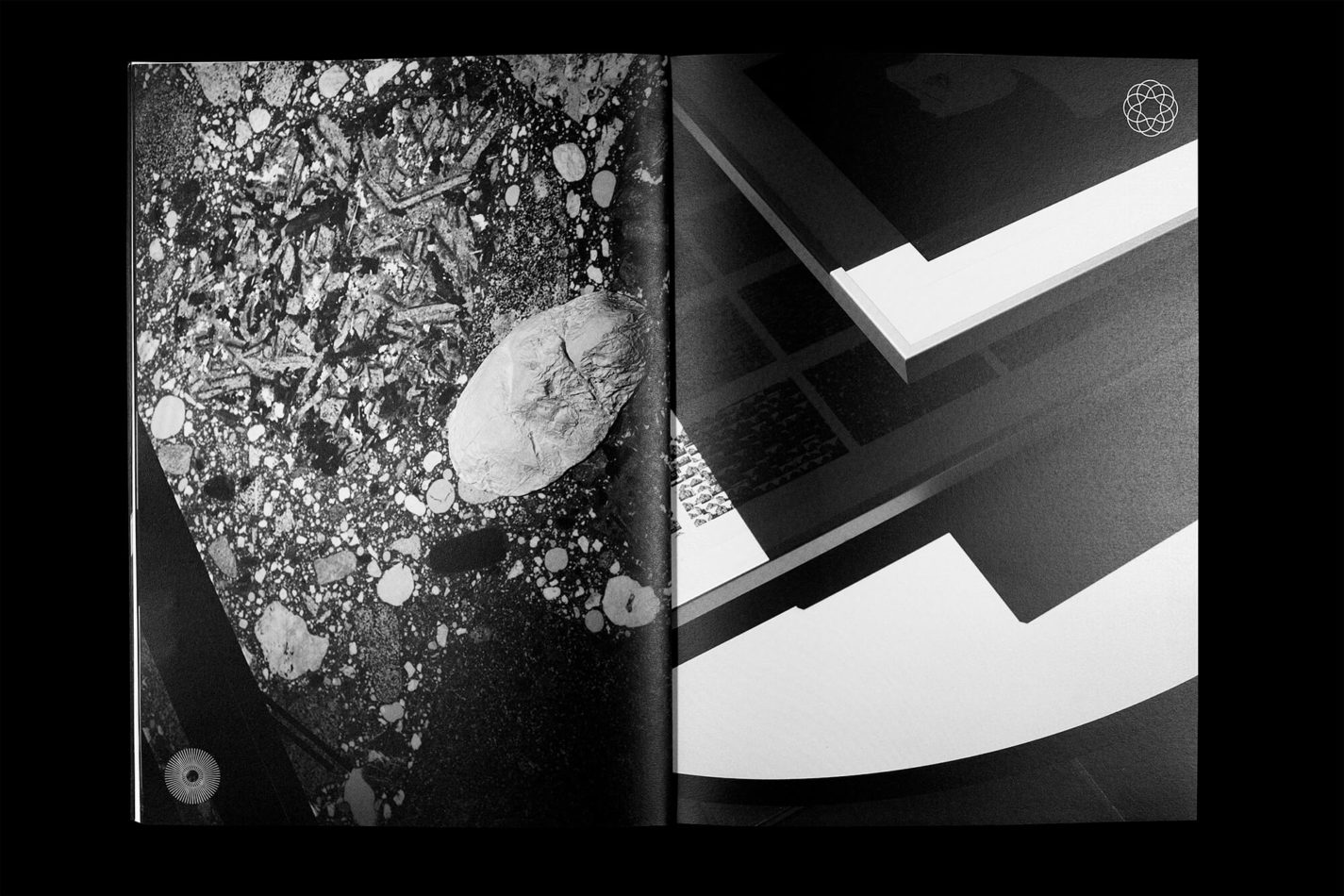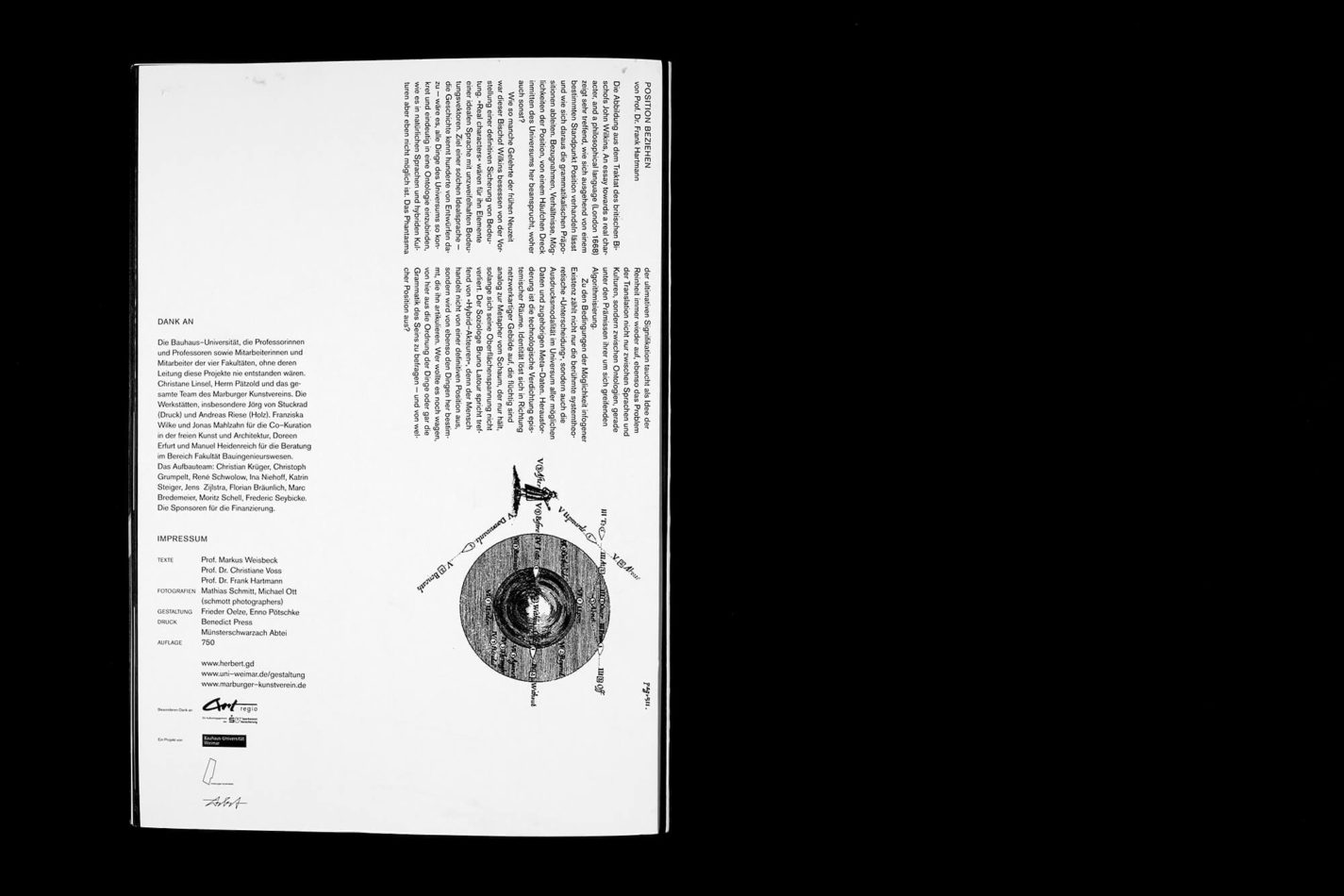 77 Proposals
together with Frieder Oelze. Pictures by Mathias Schmitt and Michael Ott. Guidance system and publication of the exhibition 77 Proposals from graduates and students of the Bauhaus-University Weimar at the Marburger Kunstverein. The Graphic Design connects the visitor in an abstracted way with the caleidoscopical matter of the exhibition.
catalogue; 340 × 240; english; 750; 36. (2013)